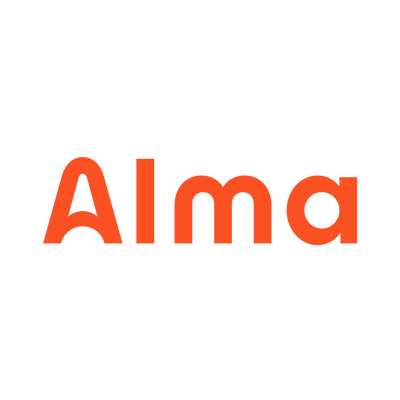 Alma
Partnerships Manager
CDI

 

Éducation :

Non spécifié

Expérience :

> 3 ans
L'entreprise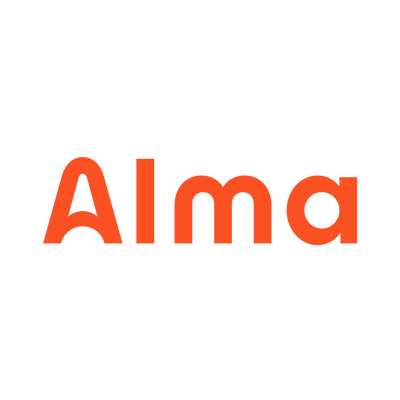 Alma
FinTech / InsurTech

Entre 250 et 2000 salariés
Le poste
Partnerships Manager
CDI

 

Éducation :

Non spécifié

Expérience :

> 3 ans
Who are they?
At Alma, we are convinced that trade must be well balanced to be sustainable. Because finance has a key role in business, our mission is to put it back in its rightful place : at the service of merchants and consumers !
That's why we create financial products that empower merchants to sell more, and help consumers purchase better products while never encouraging them to get over-indebted.
Our tech solutions are accessible to all, easy to implement, and that eliminate purchase friction.
For merchants, our instalment and deferred payment solutions are excellent ways of increasing customers' loyalty and satisfaction, as well as generating up to 20% extra sales revenues without any risk. and they generate an incomparable level of satisfaction with 64 Net Promoter Score.
For consumers, the purchase experience is enhanced (4.7/5 on Trustpilot) and Alma helps them handle their budget easily. They pay later, Alma pays the merchants right away.
We are the leader in France, on track to win the European market on the (very) powerful Buy Now Pay Later (BNPL) industry, as we're now processing payments in 10 European countries. Over the past 5 years, more than 11 000 merchants have chosen Alma to be their innovative BNPL solution, and we have served over 2.7 million consumers.
The team has grown from 2 to 350+ people, we raised a €210M series C early 2022 to help us accelerate further and Alma is already part of the Next40 ranking of the most promising French technology companies. And that's only the beginning.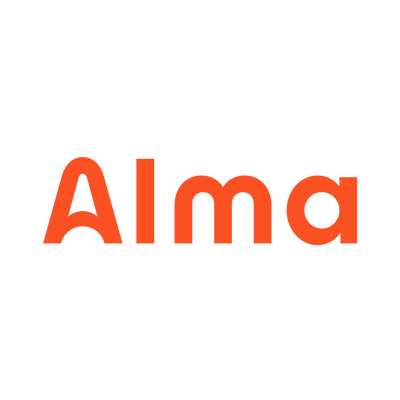 Visit the profile
Rencontrez François, Head of operations

Rencontrez Benoit, Responsable Marketing
Job description
About the position
To make our ambition to become the European leader on the (very) hot market of BNPL come true, and contribute to the acceleration of our hyper growth, we believe that engaging with best-in-class partners is key to help accelerate our go to market, improve our product and build significant competitive advantages that will help Alma become a market leader. We are growing our partner ecosystem and we want to make all partnerships as successful as possible.
The Partnerships team's objectives are to feed our sales pipeline with qualified inbound leads and influence deals to improve our sales teams closing rate to unlock exponential growth of our topline.
We are seeking a super dynamic Partnerships Manager to take charge of boosting new business partnerships - that is partners that will feed our sales pipelines with qualified inbound leads, and nurturing our existing partners portfolio (web agencies, digital consultancies, payment services providers, retail banks...).
Under the management of the Business Partnerships Team lead, you will be in charge of:
Lead generation: building a partner pipeline, identifying and qualifying potential partners to significantly impact Alma's growth
New partners recruitment: contacting potential partners, selling, negotiating and signing the partnership.
Activation and growth : ensure partners collaborate fruitfully with Alma and know how to market our product
Engagement and retention: cultivate trusted long-term relationships with your partners - making sure they love working with Alma, building and animating a dynamic partners community.
Success: analyze and monitor partnerships performance, identify key success factors and share best practices
Own processes such as lead sharing, reporting, commissions calculation and payment.
Work closely with multiplesinternal stakeholders such as Sales, Marketing, and Product teams to improve processes, tracking methods, tools and materials designed to deliver value for partners
Your impact on Alma will be immediately tangible through the quantity and quality of qualified leads sourced via partners and the volumes processed by Alma for these leads. You will directly contribute to the achievement of our ambitious plans and hyper growth trajectory.
You will join a super dynamic and growing team, where high fun and high performance are the two sides of the same coin.
N.B.: Alma moves very fast so expect that this scope will evolve in the coming 12 months.
About you
Being a Partnerships Manager at Alma requires a wide skill set and a high level of energy:
Organized and rigorous: you like structure and organisation. You don't let any ball drop, no matter how many there are.
Obsessed with impact: you know to focus on the 20% delivering the 80%
Data-driven: numbers are your friends. You like to analyse KPIs to draw meaningful conclusion.
Skilled project manager: you like planning and coordinating different teams to reach common objectives.
Partner first mindset: you're always seeking client's satisfaction and loyalty.
Persistent: you don't give up easily. You keep your objective in mind and you can find new solutions to bounce back when needed.
You are a good fit for this role if :
You have 3-5 years of experience in a Partnership/Business Development role
You have previous experience in or related to the Tech/Startup/Scaleup scene as well as in managing and growing a portfolio of partners in B2B2C Sales is a plus
You have strong ability to negotiate and close deals
You are sales & Partner-oriented, autonomous, curious and proactive
You are a good communicator, with a can-do attitude
Analytical and data-driven
You are rigorous and well-organized; comfortable working on complex ecosystems
Hiring process
(We will aim to run it in 2 to 3 weeks maximum)
Visio call with Ryslene, Talent Acquisition Manager
Visio call with Edouard, Head of Partnerships
Written case study with a presentation and live feedback with Edouard
Visio call with Benoît, Head of Enterprise Sales
Team fit
Questions and answers about the offer