The 5 Twitter Accounts iOS Developers Need to Follow, by Ellen Shapiro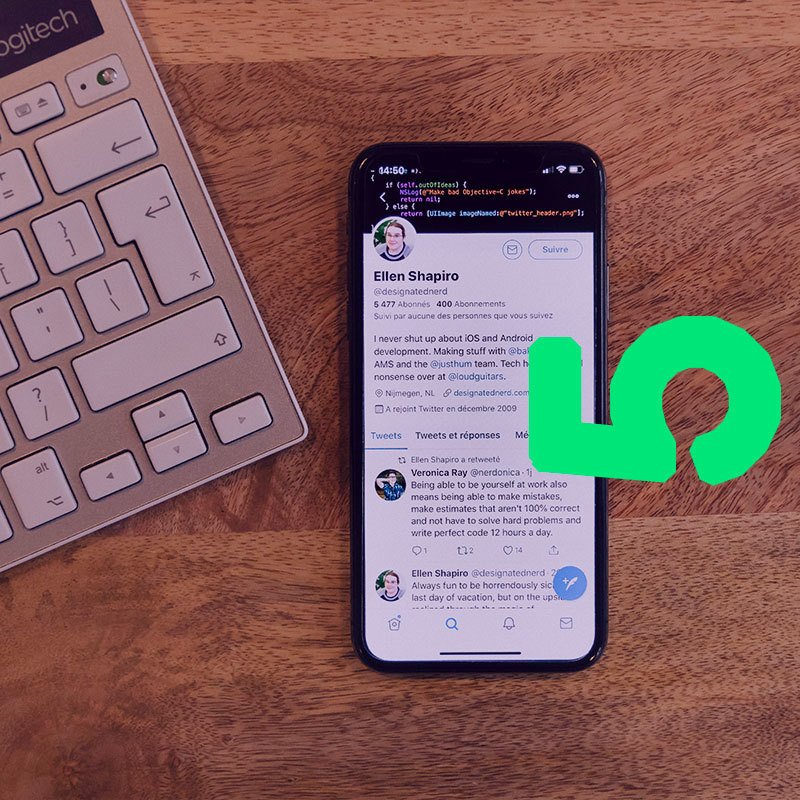 Ellen Shapiro shares the top 5 Twitter accounts iOS developers who want to take their game to the next level should be following. An experienced iOS and Android developer, Shapiro is also a resident author for the well-known website raywenderlich.com and a speaker.
Peter Steinberger
Peter Steinberger and his team dive very, very deep into the tech underlying both iOS and Android in their building of an excellent PDF library, and they do really amazing blog posts about it, which Steinberger always shares. He's also basically the bug whisperer—I think he files more Radars (bug tickets) than anyone who doesn't actually work for Apple, and he always tries to share them on Open Radar as well. It's a great way to learn about what even the most talented iOS developers are banging their head against.
Paul Hudson
Paul Hudson is a really, really strong writer, who I'm pretty sure has a time machine—it would take me decades to produce the amount of quality books, blog posts, apps, and other things he's done in just the past year. He's always entertaining and useful.
Erica Sadun
Erica Sadun has been writing books about iOS development since the days of Jailbreak, and she's been heavily involved with Swift since it was announced. She's a great person to follow to keep up with the latest changes in Swift Evolution, and she also posts some really interesting short blog posts of her own.
Anastasiia Voitova
Anastasiia Voitova is a security researcher who has given the best no-nonsense talks on iOS security I've heard. She takes things that I've always found incredibly difficult to understand and makes them accessible for any developer. She is also always on the lookout for updates in the security- and privacy-related sphere, often concerning angles I hadn't even considered.
Mattt Thompson
Mattt Thompson has been an innovator in the iOS space for years—he built a ton of open-source libraries and started NSHipster before going to work for Apple. Now, he's back out on his own and helping developers learn, both back at NSHipster and through Flight School. Following his account is a great way to learn about updates happening with both of these projects.
This article is part of Behind the Code, the media for developers, by developers. Discover more articles and videos by visiting Behind the Code!
Want to contribute? Get published!
Follow us on Twitter to stay tuned!
Photo by WTTJ