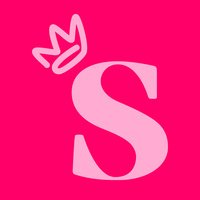 Shopmium
Paris-based - Business Development & Partnership Manager (Data & Media)
Permanent contract

 

Paris

Partial remote authorized

> 3 years
The company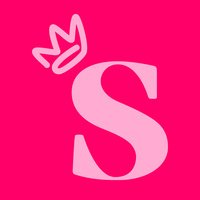 Shopmium
The job
Paris-based - Business Development & Partnership Manager (Data & Media)
Permanent contract

 

Paris

Partial remote authorized

> 3 years
About
Shopmium est un média digital et une technologie propriétaire de couponing qui permet aux annonceurs/distributeurs d'accroître la notoriété, réaliser des ventes mesurables en magasin/en ligne et générer des insights exclusifs tout au long du parcours d'achat.
L'appli Shopmium est le coeur de notre business. Nous y mettons en relation consommateurs et grandes marques afin de transformer l'expérience d'achat et générer une meilleure qualité de vie!
Les données propriétaires de Shopmium reposent sur les profils socio-démographiques de ses utilisateurs, les comportements de navigation, les intentions d'achat, les ventes réelles et les évaluations.
Job description
Do you have a successful track record in sales and partnership management, and are you looking for your next career move? Join our journey!
We are an established (since 2011), yet still fast growing (+10% YoY revenue growth) European digital media and promotions technology company. Through our leading mobile app Shopmium downloaded +9 million times and our exclusive data & media services, we connect brands to consumers, enabling advertisers to build their brand, deliver measurable offline & online sales and generate insights.
Shopmium is also part of Quotient Technology, a >$450M US company (NYSE-listed).
We specialise in the FMCG sector, our clients are household names, like Nestlé, Procter & Gamble, Mondelez, Unilever, Kellogg's, Carte Noire, Colgate and so many more. With millions of purchase receipts collected every year and following a signed (yet unannounced) strategic data partnership, Shopmium is in a key position to revolutionize the retail data & media in Europe.
We are looking for a smart & ambitious sales professional to join our existing sales team who can demonstrate a track record of relationship development and sales success as well as the skills and experience requirements detailed below.
ROLE
As a key member of the sales & partnership team, your role will be to identify relevant opportunities, commercially build & develop relationship and revenue from an under-developed portfolio of Media agencies, Trading desk, Data companies & potential Partners (new business and business in its infancy) in synergy with the advertiser sales team. You will successfully position yourself and Shopmium as a strategic partner, breaking down barriers and silos, inspiring key stakeholders, and budget holders to invest in Shopmium data & media solutions, demonstrating performance and return on investment.
In order to build successful partnerships you will collaborate, coordinate and influence different departments at Shopmium (Legal, Product & Design, Marketing, CSM).
As part of your life and role at Shopmium, you'll also gain exposure and a knowledge of mobile app development, media technology, data, insights & analytics, mobile app marketing and much more. You will also have the opportunity to contribute strategically to our go-to-market development and partnership strategy.
RESPONSIBILITIES
Analysing & seeking relevant partnership opportunities. Identifying, contacting and convincing the right stakeholders to create "Win Win" situations for partners and Shopmium.
Meeting and exceeding a sales target (Annual, Quarterly & Monthly) in synergy with the advertiser sales team.
Driving & managing the entire sales cycle which can be short (few weeks) on media side ; or long on partnership side (several months) and requiring to handle the operational aspects of the partnership until it is live.
Collaborate with the Data & Product team in order to develop the right solutions, manage and review contracts with the support of the legal department, and ensure project management to meet deadlines.
Become an authoritative voice on FMCG digital media and data by being insightful and a strategic thinker.
Be a powerful team player & contributor, demonstrating success while displaying Shopmium's values.
BENEFITS & SHOPMIUM LIFE
Mobile phone allowance
RTT days
Flexible working policy (up to 3 remote days/week)
2 Days Paid leave for Learning & Development
3 Days Paid leave for charity work
50% transport fees contribution
57% Health care contribution (Mutuelle)
Office social events on a weekly & monthly basis
Annual European team event
Office location: heart of Paris (Louvre / Châtelet)
Delicious food to try for free :)
Preferred experience
EXPERIENCE: Minimum 3 years in a client facing sales and partnership management role generating new business & growing client relationships in their infancy. FMCG experience is a plus.
CLIENT NETWORK: Data and/or Media agency network is preferable.
PROJECT MANAGEMENT: good organisational skills, ability to coordinate different teams (legal, product, mkt…)
DIGITAL EXPERTISE: Data, digital media, programmatic industry knowledge expected.
TRACK RECORD: Delivering & exceeding targets, partnership management from early discussions to closing.
MINDSET: Positive, Proactive, Ambitious, Organised, Conscientious, Resilient, Problem solver, Responsive.
Meet the team
This content is blocked
Youtube cookies are required to show you this content
Questions and answers about the offer
Add to favorites

Share on Twitter

Share on Facebook

Share on LinkedIn