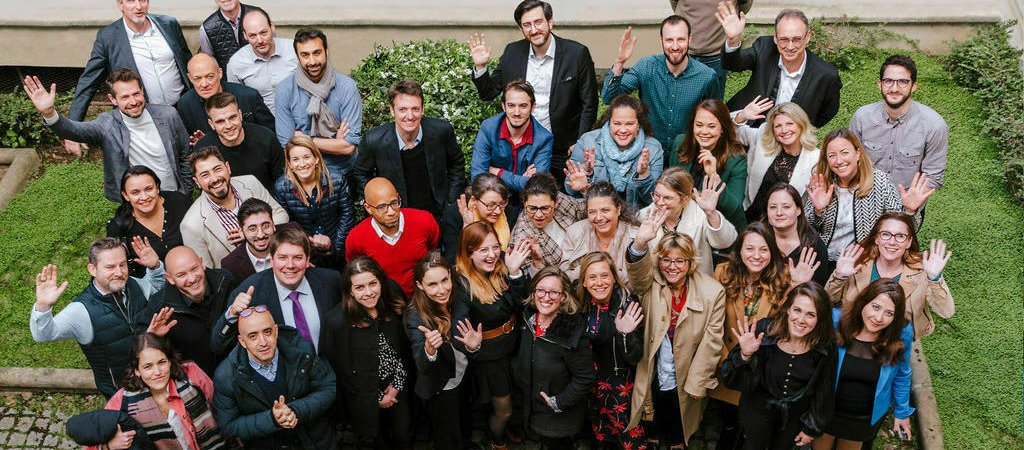 ETS Global
Education, Job Training, Recruitment
Amsterdam, Berlin, Dubai, Istanbul, Madrid, Milan, Paris, Warsaw
Each employee has the opportunity to train through a large catalog of available training courses
Hybrid working policy allowing an unlimited number of days of remote working
Work with teams, clients and colleagues around the world
Internal vertical and horizontal mobility

To help each employee in its career developlment, ETS Global offers several mobility paths.
Nowadays, an employee has the opportunity to evolve internally to another position, move up from an operational to an expert position or evolve to a management position.
Each employee is encouraged to become the actor of his success at ETS Global by taking a proactive approach to his development and training needs. The success of the company depends on the satisfaction of its employees, and we do everything to help them in this journey.
Testimonial from Arnaud Dupont, Quality Analyst & Digital Factory Specialist
"I joined ETS Global in November 2019 as a B2B Customer Service Agent. After demonstrating my motivation and involvement, I expressed my desire to want to understand the various internal procedures that are numerous and sometimes rather complex. Afte one year, I expressed my need for a change and a new challenge.
After a few months, I had the opportunity to join the digital factory department.
After almost a year and a half in the department, which has since grown and been restructured, I have taken my responsibilities and my work very seriously and I am now more motivated than ever to continue my evolution within ETS Global."
"

"By dint of wanting to deepen my knowledge and gain experience within the company, I was quickly able to evolve thanks to an internal mobility by moving from the customer service department to the digital factory team."

"

Arnaud Dupont, Quality Analyst & Digital Factory Specialist
Training
Each employee of the ETS Global has the opportunity to be trained through access to face-to-face or online training, attendance at workshops and/or conferences, ongoing training financially supported by the company, and invitations to experts/consultants for specific projects.

3
all staff meeting par an
1
leadership meeting per year

Team rituals and events
Corporate life at ETS Global is punctuated by various events throughout the year, an opportunity to meet and connect with our colleagues from different offices! All staff meetings, Q&A sessions and general presentations are regularly organized to share with the whole team the successes achieved.
But beyond these formal moments, the teams meet for more informal events such as the Christmas party, the leadership meeting, the different team building by team, all this between the teams of ETS Global and Pipplet :)