How to apply for a job without seeming desperate
May 04, 2022 - updated Aug 10, 2023
5 mins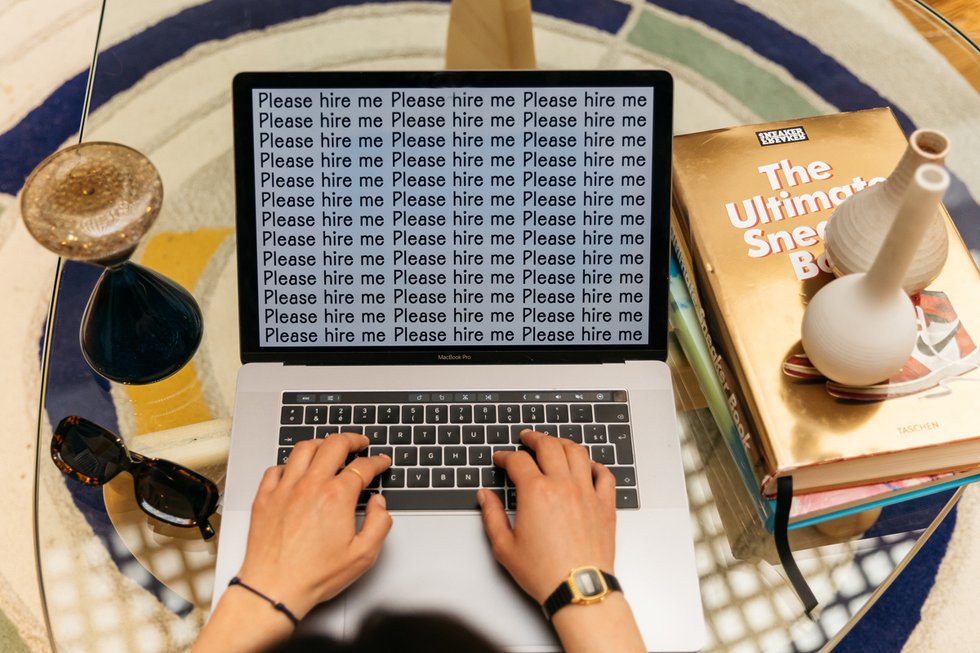 Appearing to be motivated during the recruitment process for a potential job is great, but what do we understand by the word "motivated"? There can be a fine line between a company loving your approach and them starting to feel hounded by you. How brash should you be when trying to get hired? With the help of a human resources expert, we provide some pointers to help you appear motivated without seeming desperate.
Be original when showcasing your merits but don't go overboard
Fortunately, there is more than just one way of presenting your job application. Human resource professionals have no shortage of over-the-top stories relating to job applicants: from YouTuber-style videos, resumes delivered with balloons, a resume photo taken while backpacking in Thailand … Original approaches showcase your skills and merits, and this creativity and versatility may help you be remembered over other candidates, but not necessarily for the right reasons.
According to Julia Laso Rubido, a headhunter at Robert Walters, "we recruiters and head-hunters often need applications with a clear visual format that allow us to quickly assess whether the candidate is the right fit for the post we have. The difference mainly lies in the type of background and years of experience. Regarding format, applications that have a striking and bold design are often appreciated for graphic design and digital content roles, given that they can provide a valuable sample of a person's potential. On the other hand, for more technical roles, such as an engineer or financial controller, the pure written content is more appropriate. Regarding experience, as a role gets more senior, a simple application works better: one that refers to a person's technical background and highlights their latest experiences," Laso Rubido says.
On the other hand, as the expert says, "fully personalizing an application to a job offer is always viewed positively. For example, informing yourself about the company and its culture to show that you could fit well as an employee on an organizational level."
Hand delivering a resume: A pleasant surprise or slightly annoying?
Generally speaking, people don't tend to walk into a restaurant kitchen to congratulate or critique a chef and their team for a meal. The same tends to be true with job applications. Although it was common practice in the past, hand-delivering a resume in person has today become rather uncommon for most job profiles.
However, some people still hedge their bets at a company's reception, running the risk that their application ends up in the trash. According to the expert, "this is a practice that is seen less and less due to selection processes becoming increasingly digitized and having to apply for a position on the company's website due to data protection laws. On the other hand, it also depends on the type of company and position in question. For example, this may be a good idea for street-level small businesses, but for large corporations, this isn't the best idea, especially considering you risk your application being left at a reception desk with little hopes of it ever reaching the HR department."
Laso Rubido offers a more personalized and casual alternative to make a good impression on the recruiter: "I recommend proactively sending your resume on LinkedIn to the company's recruiters given that it's a highly personalized way of reaching a recruiter and one that normally grabs their interest so, at the very least, they have a quick glance at your profile."
Nurture your application without spamming HR
Asking the person in charge of your application about how the selection process will work or even attaching a cover letter or language qualification via established channels is a rather common practice. However, avoid being invasive and sending too much information or applying across the company's different communication channels (LinkedIn, social media, phone, web questionnaires, etc.).
"It's normal for us as candidates to want to give as much information as possible, but, in this case, it's better to write a cover letter or annex separately where we specify responsibilities, projects, or any other relevant information," Laso Rubido says. And if you want to provide any more information, you can always turn to your profile on professional social media platforms: "Headhunters currently use Linkedin as a primary tool. This space provides recruiters with a standard online profile for all the candidates and therefore a very visual one," Laso Rubido says.
Applying twice is a risk—for better and for worse
What if you suit both a data analyst role and a traffic manager role and the company of your dreams has published two job offers with those two vacancies? Applying to various job offers at a single company runs the risk of you being seen as a generic candidate with little specialization in your field. However, if you can show your motivation for joining the company and that your professional experience is in line with what they're looking for, they'll look at your application favorably.
If a candidate is actively searching or is particularly interested in becoming part of a certain team, applying to different job offers within the same company is fine, but always for roles where there is an overlap of duties and also experience and hierarchical level. When a candidate applies for very different job offers, they look desperate and impulsive while showing a lack of interest when it comes to closely reading the offer to assess whether they're the right fit for the vacancy.
Ask for one recommendation, not twenty
"Less is more." Having a reference from a current or former colleague, or a client, can make all the difference. But having ten people sending a recommendation signals a sense of desperation or even an urge to collect recommendations that the company won't necessarily value. Choose an ambassador for your application and commit to them 100%.
"This is a practice which is becoming ever more on-trend and comes from companies such as Amazon and Facebook. The process rewards employees for providing references and has nothing to do with cronyism. On one hand, it displays interest on behalf of the candidate who has contacted employees to get an insight into their experience within the company, and, on the other hand, an employee can always give a little nudge to make a candidate stand out within their HR department," the expert claims.
If you come across the same obstacles, choose a different route
Sending your application again after being rejected is a far more common practice than you might think. Hedging your bets a few years after a rejection, justified by the lack of experience, for example, can be viewed well by a company, which will appreciate your drive and the hard work you're doing to want to join them. However, pursuing the same company after just a few days or weeks will often be unrewarding.
If a candidate is informed about the reasons behind their rejection, likely, they won't apply immediately afterward – unless they find that some of the requirements have changed. "In my experience as a recruiter, I often reject candidates because they lack in or have too much experience, or because they don't have the right language qualifications, for example. In these cases, I like to be transparent with them, showing them our willingness to assess their profile again for a similar role if they match the requirements," Laso Rubido says.
As you can see, a touch of originality and humility is always highly regarded by any company—without appearing to be a pushy candidate. If your goal is to be liked by HR staff, remember that the key to reaching your aim resides in having faith in the whole selection process and respect for both the company and the recruitment managers.
Photo: Welcome to the Jungle
Translated by Jamie Broadway
Follow Welcome to the Jungle on Facebook on LinkedIn and on Instagram and subscribe to our newsletter to get our latest articles every day!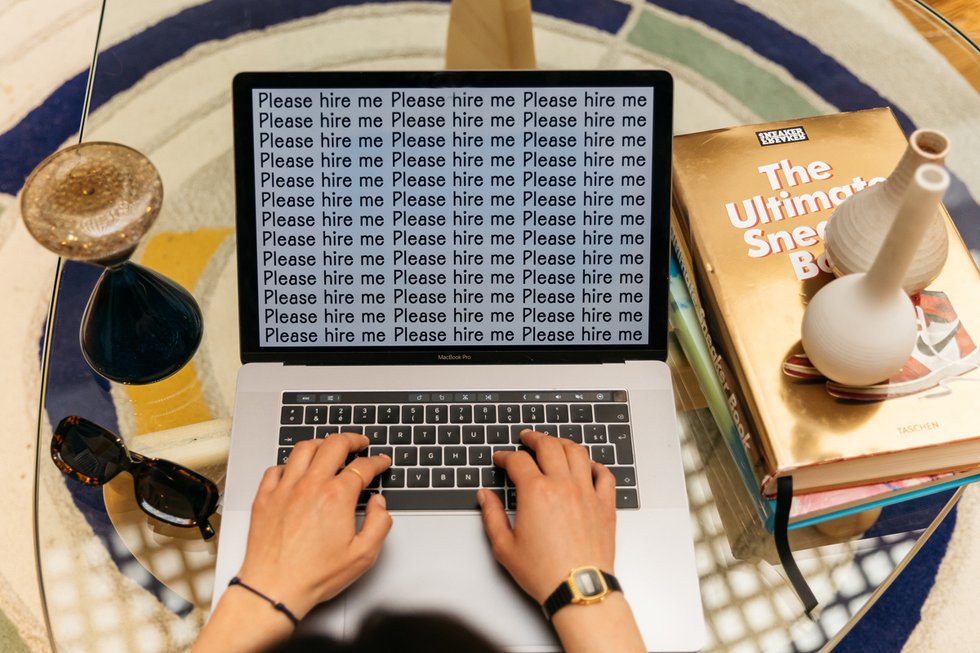 The newsletter that does the job
Want to keep up with the latest articles? Twice a week you can receive stories, jobs, and tips in your inbox.

Looking for your next job opportunity?
Over 200,000 people have found a job with Welcome to the Jungle.
Explore jobs