Startups vs large corporations: what's right for you?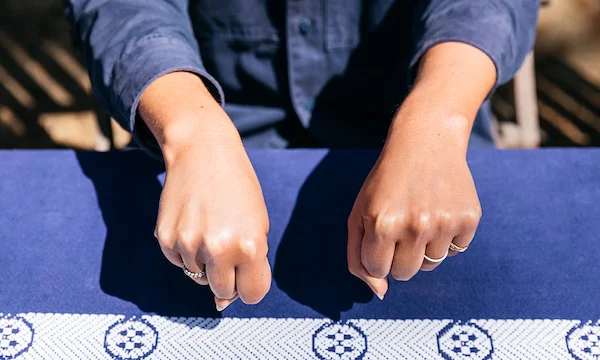 Where's the best place to work, a startup or a multinational? This is one question that pops up all the time among students and recent graduates who are about to enter the employment jungle. There is no right answer: it depends on your needs and your aspirations.
So which one should you choose? What do you need to do to get where you want to be? Here are four key points to help you figure out the kind of questions you should be asking yourself.
Opportunities for development and in-house training
Level of responsibility
Salary and perks
The atmosphere
1. Opportunities for development and in-house training
Large corporations:
👍You can evolve quite quickly if you have a well-defined career plan. Large companies give their employees the opportunity to change jobs, branches, and even countries, and to climb up through the ranks over time. There is also a wide range of in-house training available that enables the further development of skills.
👎Sometimes it can get a bit complicated if you want to prove yourself and get your ideas heard in a large, robust company structure. Seniority is usually worth more than talent. The goodwill of your line manager largely determines career development.
Startups:
👍 "You live and learn." At a startup, you learn everything on your own while on the job. You get the chance to test out your ideas and challenge others and you will constantly have to rethink things. Your career progression, and whether new positions become available, are based on how successful the company becomes.
👎Being let loose in unchartered territory means you might discover your limitations quite quickly. There is very little guidance, while processes and objectives can be a little unclear. You have to be prepared to take risks and deal with failure. Autonomy is not just considered a good personality trait, it will be part of your survival.
2. Level of responsibility
Large corporations:
👍 You know exactly where you stand. Everything is divided, positions are customized and your role is clearly defined. After just a few years, you will probably be allowed to get involved in large-scale projects and be given substantial budgets to handle and an entire team to manage.
👎The group's strategy and vision will remain in the hands of senior executives and management. You will rarely have the authority to make decisions about your career, your project, or your team.
Startups:
👍 Often you work alone or as part of a small team and have to pick things up pretty quickly. You will rarely get to stick to the job that you were hired to do and you have to be proactive and versatile. If your startup begins to thrive you will be able to reach a senior position quite swiftly.
👎 The pressure can be overwhelming. Your colleagues automatically trust you and won't check your work. So you, and only you, are responsible for any successes—as well all the failures that you might come across, too.
3. Salary and perks
Large corporations:
👍Starting salaries are generally higher. They come with other financial benefits such as a cooperative, an annual bonus equivalent to one month's salary, and so on. Large companies also offer collective benefits such as holiday vouchers, lunch vouchers, or a concierge service.
👎 You often get locked into a well-defined pay structure that is based on your qualifications. Even the best negotiators have to play within that framework and so you will have to as well.
Startups:
👍Personal involvement pays off. Startups can offer shares or stock options so you have a stake in the business. This could turn out to be a really good deal if things ever really take off and the company increases its equity.
👎 A startup is less financially blessed, so starting salaries are not great despite the need for considerable personal investment. Working at a startup means that you are signing up for something that might not work, therefore job security is far from guaranteed.
4. The atmosphere
Large corporations:
👍Your days are pre-planned and there are schedules that you must stick to. Coffee breaks with colleagues are sacred. These will give you the opportunity to interact with a wide range of employees who might have been at the company or in their profession for a while. Seminars and team-building activities are a regular occurrence and will give you the chance to get to know your colleagues outside of work, without you having to merge your private life with your professional one.
👎A pronounced and obvious hierarchy remains. Consequently, you are expected to stay in your place. Relationships, dress codes—and all codes in general—are strict.
Startups:
👍The word "tribe" completely makes sense and you feel part of a new family. You will be part of a collective adventure. A startup's atmosphere is informal and hierarchy is minimal. Dress codes are relaxed, after-work drinks are a regular occurrence and it is perfectly normal to play a table football match against your boss at lunchtime.
👎When your colleagues become friends, it can become a little difficult to separate your private life from your professional one. This will be an intense experience for everyone and you should expect to go through some emotional rollercoasters.
Fortunately, these types of companies are interacting more and more. More fluid company structures are starting to appear: some startups are being supported, financially and otherwise, by major groups, or included in incubation programs, while larger companies are adopting a more relaxed, startup atmosphere and so on. This goes to show that they are trying to address their flaws and combine all the perks.
The most important point to think about is which environment will enable you to achieve your goals. Do you want to constantly evolve or progress in a structured environment that will allow you to move forward methodically? The right answer is based on your personality, the way you work, and your needs. So place your bets now!
Article updated on September 27, 2022
Original article posted on June 04, 2020
Translated by Mildred Dauvin
Photo: Welcome to the Jungle
Follow Welcome to the Jungle on Facebook, LinkedIn, and Instagram, and subscribe to our newsletter to get our latest articles every day!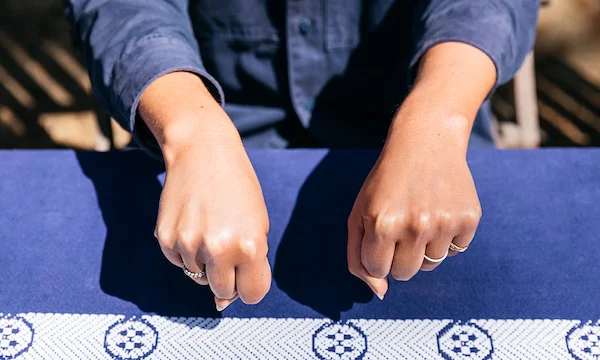 Looking for your next job opportunity?
Over 200,000 people have found a job with Welcome to the Jungle.
Explore jobs