8 tips for making a great video résumé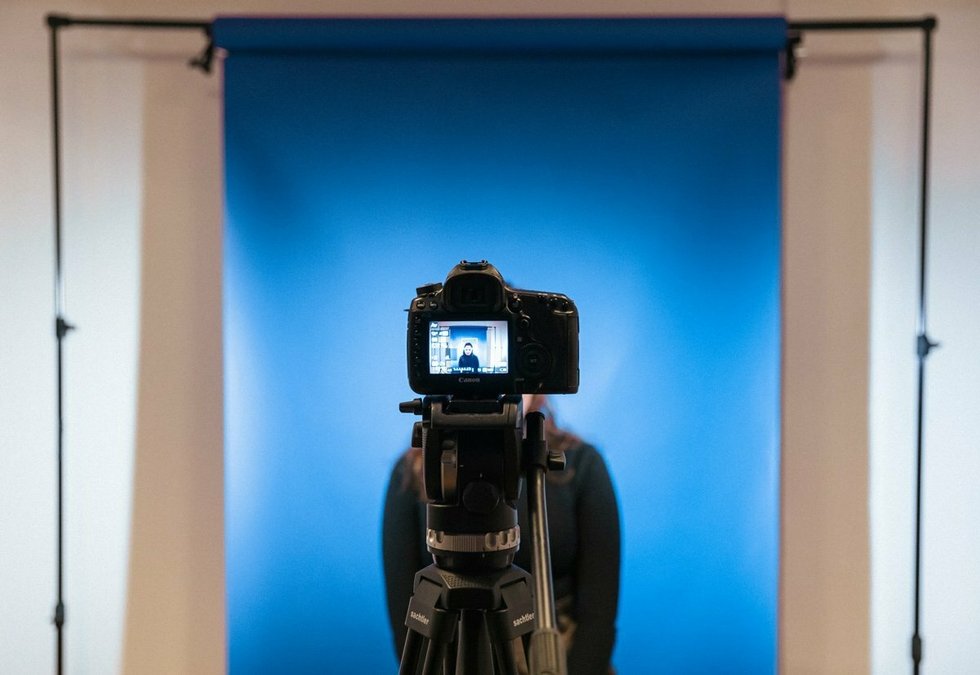 Although it's not widely used, a video curriculum vitae can help you to stand out from other applicants, show off your talents and catch the attention of a recruiter. That is, provided it's done well. Otherwise, you could lose credibility. So when should you consider it? How do you make a good video résumé? What are the best practices to follow and the pitfalls to avoid? Before you dive in, we can help you to answer those questions and more with advice from Samuel Valensi, creative director at Pitchy, which specializes in creating video content for businesses.
Why opt for a video résumé

Dust of the traditional résumé

Come up with a good storyboard

Choose the right equipment

Consider the staging

Be natural

Get a feel for the timing

Look after the details
1. Why opt for a video résumé
A video résumé lets you show off your key technical skills. A video done using motion design, which involves animation or visual effects, for example, gives a clear illustration of the applicant's know-how and creativity.
It also lets you highlight certain abilities or attitudes. "If you're a confident speaker and give off a certain openness and dynamism, that can be a real bonus for jobs that require public speaking or managerial qualities," said Valensi. For some jobs in communication, marketing or human resources, a video résumé can offer a real advantage.
2. Dust off the traditional résumé
It's risky to make do with only a video résumé, however. So it should be complementary to a standard version. "Reading a classic résumé is the fastest way to search and recruiters are often pressed for time," said Valensi. Keep the 11-second rule in mind: that's the amount of time most recruiters spend reading a résumé. Your video might not be viewed.
More and more large companies are using automated résumé selection, but video résumés aren't taken into account by this type of artificial intelligence. You may risk falling through the cracks if you don't send in both.
"Reading a classic résumé is the fastest way to search and recruiters are often pressed for time."
3. Come up with a good storyboard
"The first question to ask is: who are you addressing?" said Valensi. Is it a startup with an informal attitude to recruitment? Or a firm that takes a more sober approach? For the former, you can express your creativity with an unusual application. For the latter, you're better off sticking with a standard format.
When preparing your text for the video, create distinct sections: your career history, the qualities you have that make you right for the post, your experience, and your motivation. Choose the first few sentences carefully. Make sure that within a few seconds it is clear who you are and what you're looking for, whether that is an internship or a full-time contract, for example.
Be sure to make a connection between what you say and what you do. Don't just say that you're dynamic and enthusiastic: show it! Remember to include your contact details at the end. You can also share a link to your portfolio, for example, or to your Linkedin profile.
4. Choose the right equipment
"If you've got a recent smartphone, the picture quality will be near-professional and that'll be enough to shoot your video. For a more refined result, you can use a tripod or maybe even a lapel microphone. This makes it possible to record quality sound inexpensively," said Valensi.
That could be enough for a simple video with just one shot. All you have to do is to rehearse your pitch facing the camera until you get the result that seems perfect to you. Then record it and send it off.
If you want to create a more elaborate résumé, using images and subtitles, you will have to do some editing. Software included with your operating system, such as iMovie for Mac or Windows Movie Maker, can work well if you don't use too many effects. If you're skilled in more advanced software, such as Final Cut or Adobe Premiere Pro, now is the time to put that to work.
5. Consider the staging
Ideally, you should stand up straight, without being too rigid, while keeping an open posture. You want to look at ease, friendly and energetic to potential employers.
For the framing, you can position yourself in the center of the screen or to one side. Just make sure that your head and upper body are turned towards the lens. Avoid having a blank wall behind you as it's not very flattering. It's also better to use someplace spacious and to make use of natural light as much as possible.
6. Be natural
Why not ask someone else, such as a friend or family member, to film you? The presence of someone you trust will make you more comfortable. Their perspective can guide you as well. To help you relax, have some fun talking nonsense with them on a couple of takes. "When shooting, I always advise thinking of it more as a game rather than something serious," Valensi said.
Another tip for when you're in front of the camera is to slow down a little. "End your sentences clearly and pause after each one," Valensi said. "This will make the work easier later if you need to make cuts in editing."
"When shooting, I always advise thinking of it more as a game rather than something serious."
7. Get a feel for the timing
Your video should be no more than one and two minutes long. Unless, of course, you're applying for a job as a director. Remember that recruiters have little time to review each application. So if you decide to do a two-minute video, go for it. Just make sure to say everything essential in the first 15 seconds. Give your name, your background or current role, and the position for which you are applying. Then mention your experience and your motivation.
8. Look after the details
Ready to send off your masterpiece? It's best to choose an mp4 format, as it's the most widely used, and then export it in HD or 4K resolution. If your file is too big to email, you can upload it to a platform such as Vimeo or YouTube. Then simply share the link in an email.
Let's recap. You are in a creative field, you're at ease speaking publicly and you do it well. Your communication skills and attitude are strengths. You have a feeling your potential employer would appreciate an original approach. You have a smartphone with a good camera lens, at the very least, and speaking on camera doesn't terrify you? A video résumé could be great. You've everything to gain by trying it out.
What if you're the opposite? Are you uncomfortable on camera to the point that it takes away from what you're saying and how you look? Steer clear. There's no point in wasting your energy making a flop. Your best option is a standard résumé, whichever form it might take, reflecting the best of the professional you are.
Translated by Kalin Linsberg
Photo: Welcome to the Jungle
Follow Welcome to the Jungle on Facebook, LinkedIn, and Instagram, and subscribe to our newsletter to get our latest articles every day!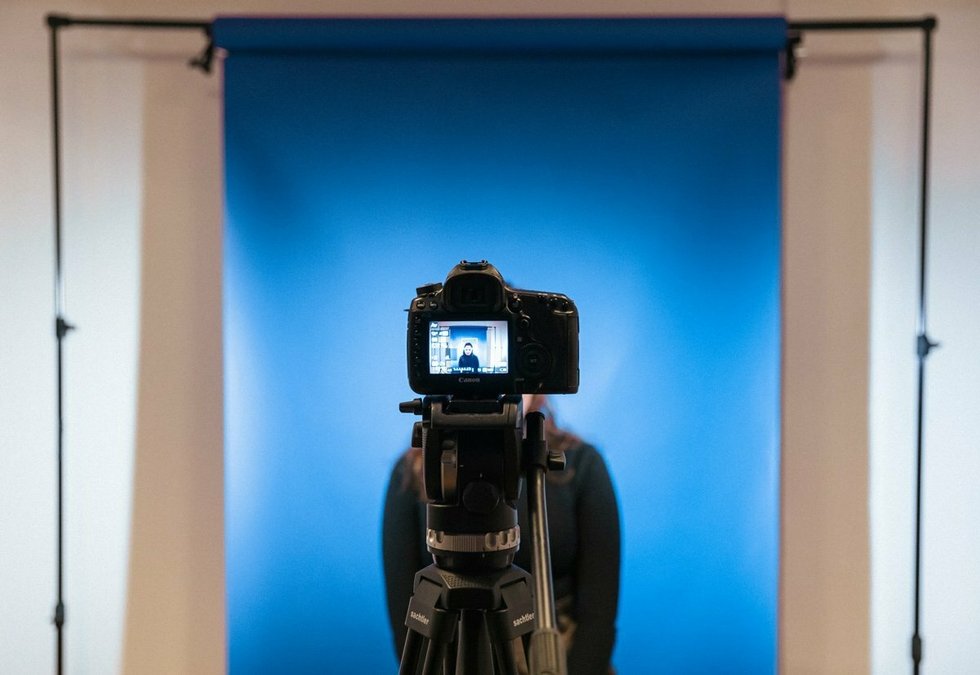 Looking for your next job opportunity?
Over 200,000 people have found a job with Welcome to the Jungle.
Explore jobs