Ghosted by a recruiter? Here's what to do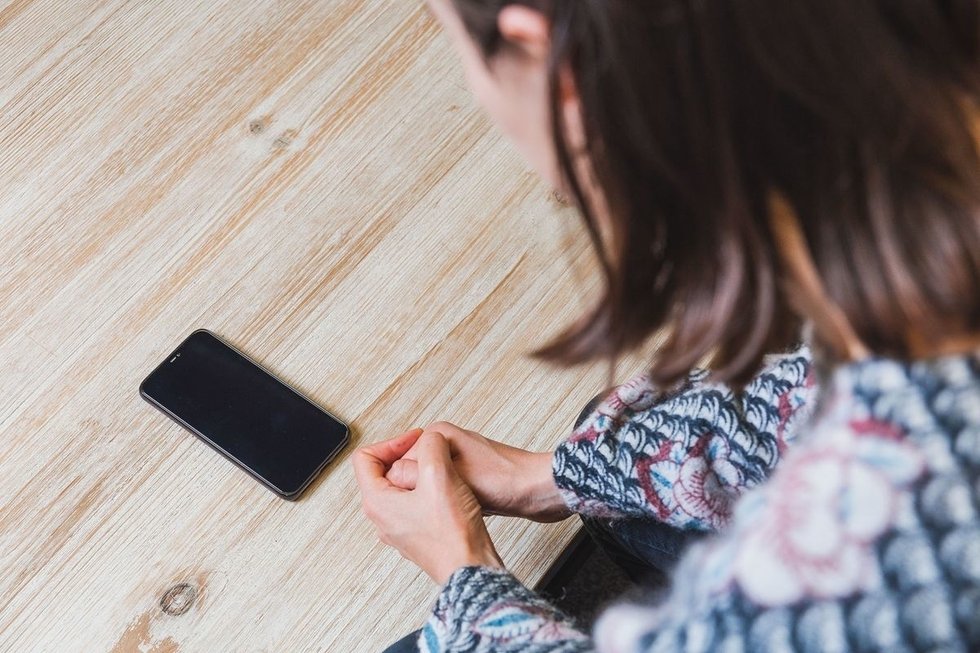 Have they received my application? Should I make contact again or just wait patiently? If you've been sending out your resume and have filled in several job applications but have heard nothing back, don't despair. Sadly, it's a common predicament: almost 75% of job seekers do not receive any acknowledgement of their applications. We explain how to proceed if you are one of these "ghosted candidates".
Managing a recruitment process can be like running a marathon. To ensure that your application doesn't end up gathering dust in a pile of paperwork, make the recruiter's job of following up with you easier—don't forget to add your email address in the contact section!
If you send a spontaneous application, bear in mind that you are not participating in any selection process. Beyond receiving a confirmation email that indicates your resume has been received and put on file, any further response becomes even less likely. If you decide to send a follow-up to the company, you can remind them about the positions that might fit your profile and your interest in being considered for future selection processes.
The situation changes if you respond to a job offer. If you have not received a response to your application, or if, after making initial contact, the recruiter has gone quiet, we can give you some tips on how to proceed. Many recruiters will expect you to chase your application, but you should know how to do so properly. Being proactive can make a big difference!
1. Choose the right time
You sent a job application a few days ago and you're dying to hear back. First tip: wait. Internal processes for reviewing applications, making decisions and scheduling interviews take a while, so give the company a reasonable window of time before starting to send reminders to recruiters.
At the outset, check the job offer to see if deadlines, or deadlines for receiving applications, are mentioned. This will give you an idea of the timeframe, and you can put a reminder in your calendar for when to follow up. If they mention a date in the offer (or if they have informed you of one in any previous correspondence), be sure to wait until after that date to start chasing. If you reach out too early you might come across as impatient, which could work against you.
If there is no established timeframe, the number of days you must wait will vary according to the size of the company:
In a large company, it is best to respect a minimum waiting period of ten days.
If it is a start-up, the deal is usually more informal. Feel free to try to contact them after a week.
Of course, if the job description specifically states that applicants should not call or send an email to find out the status of their application, please don't do it! Respect the company's wishes and avoid initiating any form of communication.
2. Find the most effective means of communication
"The medium is the message," as the philosopher and communication theorist Herbert Marshall McLuhan once said. Choosing the right channel to reconnect with the company is key if you want to get results. The options are diverse—email, LinkedIn, a phone call, social networks—but not all work in the same way.
Email
Less intrusive than a phone call, an email allows you to accurately justify your interest in the vacancy. You also make it easier for the recruiter to answer you at a time that is most convenient, without interfering with his or her daily work schedule. Email also allows both of you to have all correspondence on record, which you can retrieve at any time.
If you choose to contact the company via email, keep these criteria in mind:
The subject title is crucial and will determine whether the recruiter opens your email. Don't forget to include you name and the job title you applied for.
If you have already been in touch with the recruiter it is better to respond to the last email you sent than to start another email thread.
The body of the text should be short—a maximum of three paragraphs—and clearly express your motivations, and your interest in the company and the position.
Do not use email templates; express yourself using your own words. You will be much more convincing and the recruiter will detect sincerity and a personal touch.
Above all, review your email to ensure that it doesn't have any grammatical or spelling errors. The auto-correct function on your laptop is an advantage, so don't hesitate to use it. A mistake could cost you the job.
One extra tip: send your email between Tuesday and Thursday. Mondays and Fridays are usually transition days, when it is more than likely that your email will find itself buried in the recruiter's inbox.
LinkedIn
In cases where you don't have a specific email address to write to, a LinkedIn message can be an alternative. If you previously contacted the company's human resources manager or the recruiter in charge of applications for the position that interests you, write directly to them. If not, send a contact request first to avoid running the risk of appearing too insistent.
What's more, if you know an employee at the company, take the opportunity to inform them that you applied for a job there. You can find out what stage the selection process is at and even get them to put in a good word.
Channels of communication to avoid
1.Following up with a phone call is recommended only if:
It is the only way you have to communicate with the company.
The company or the recruiter, with whom you have already established contact, has instructed you to do so.
If you have a mobile phone contact number, avoid sending brief messages using WhatsApp or similar applications. It can give the sense that you are invading personal space.
2.Don't use the company's social networks to inquire about the job offer: recruiters might see this as discussing a private application in the public domain. However, bear in mind that "following" the company's LinkedIn, Facebook, Twitter or Instagram page is seen as positive because it demonstrates your interest in their corporate culture and activity.
3.A face-to-face follow-up of your application is only justified if you applied in the same way. If this is the case, politely ask if they could grant you an interview. Get ready to summarise your motivations and qualifications in a concise way. If you are lucky enough to get the chance to do this, seize the moment. It's a golden opportunity.
3. Create an elevator pitch
Imagine an inbox saturated with other candidates' emails, or a phone that keeps ringing off the hook in the office. Avoid overwhelming your recruiter by choosing one means of communication and keep every correspondence clear and concise. Make sure you structure your pitch properly and express two key ideas:
That you are still interested in the job.
That you would appreciate an interview opportunity and/or knowing what the next steps are.
If you feel that you forgot to mention any relevant experience or skills in previous correspondence, now might be a good time to mention it. However, your message must be very direct. Don't complicate it, and get to the point. Remember that the purpose of this email is to obtain an update on the status of your application.
4. Be courteous and professional
The silence can be annoying; even more so when they told you they would write or call. First, don't lose your temper. Contact the recruiter without appearing insistent, anxious, insecure or desperate. All of these attitudes can come across as impertinent, which would, without doubt, detract points from your candidacy.
Be professional and respectful, and don't use language that is too informal, even if there has been some prior communication. If you are considering other job offers and have received a response from another company, subtly hint that there are other firms interested in your profile to try to speed up the process.
Never use an impertinent or threatening tone, even if they finally contact you with a negative answer. Faced with this situation, the response, as always, should be professional. Respond to the email or call—it is always positive to leave a good impression on every recruiter. After all, who knows what the future holds? Also, don't be afraid to ask the reasons for the decision. Learn from the experience so you don't make the same mistakes in future.
5. Know when to back down
In every battle you have to know when it is better to retreat. Keep track of an application in the right way and remind the company of your interest in getting an interview. But you also have to know when you run the risk of becoming an annoying candidate.
If you have already tried to contact the company three times, leaving at least a couple of weeks between messages, and you continue to receive radio silence, then back off. It is better to stop chasing them and focus your efforts on other job applications and finding new vacancies. Finally, don't take offence. If a recruiter doesn't reply, it means that company is not the one for you.
Translated by Sunita Maharaj-Landaeta
Follow Welcome to the Jungle on Facebook on LinkedIn and on Instagram and subscribe to our newsletter to get our latest articles every day!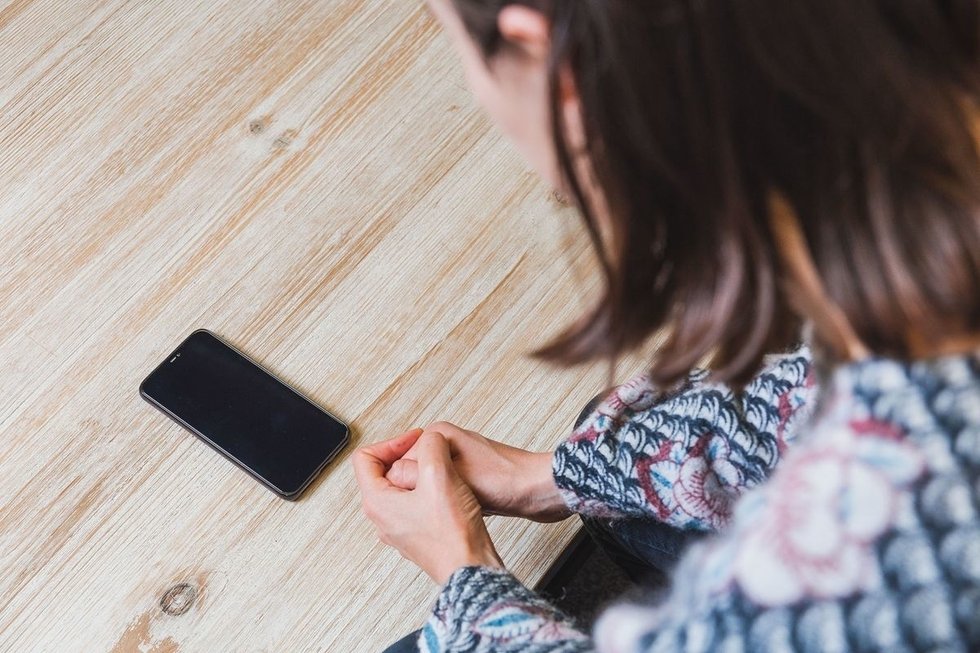 Looking for your next job opportunity ?
More than 200,000 candidates have found a job with Welcome to the Jungle
Explore jobs