Social media manager in tech: How to interview like a pro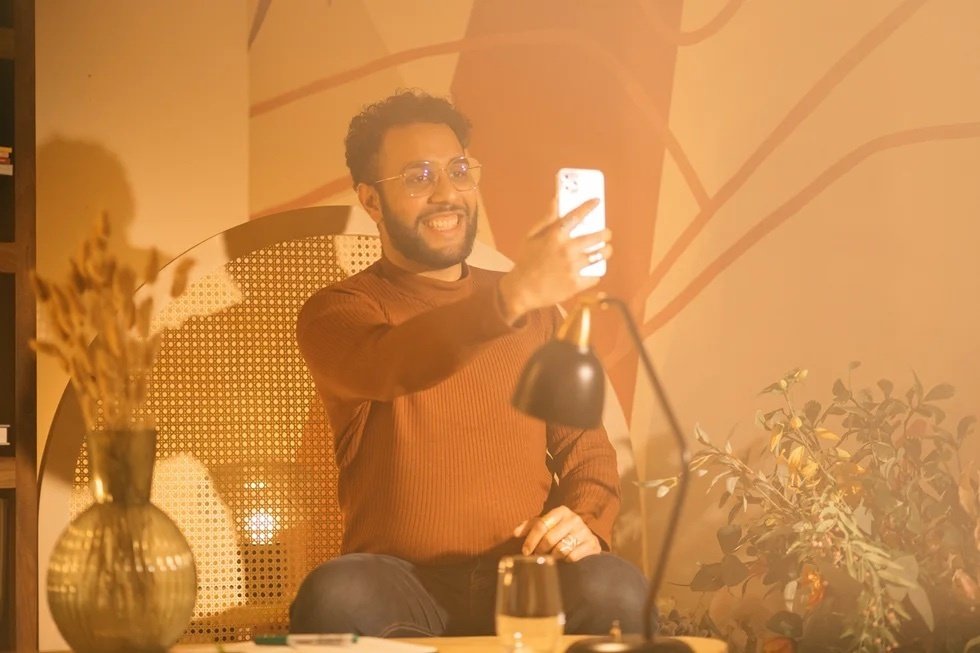 In a fast-paced environment like tech, a social media manager must be incredibly creative, but also needs to be business savvy to manage potentially large budgets and get to grips with new platforms quickly, learning and unlearning and then relearning as needed. Paul Phillips, Global Head of Talent Acquisition & Onboarding at Avanade says, "A great social media marketer needs to be very comfortable with balancing the left and right brain. They need to excel at the artistic side, but the science and analytics behind the marketing are just as important. In the tech world, expectations can be significantly higher than in other industries, so you need to be a social media wizard to survive and thrive. It's a complex landscape with a myriad of platforms and the expectation will be that you can engage audiences on a global scale"
When it comes to interviewing, how can you demonstrate you have the skills for the role? As a recruiter, what might clue you in as to whether this social media manager has what it takes? Phillips shares some of the key skills and qualities he might be looking for when hiring for a social media manager in tech, along with some example interview questions and tips for both recruiters and candidates.
Top skills for the role of social media manager in tech
Along with whatever specific skills and qualifications the role requires, Phillips says his choice would be someone who is:
A digital native
Highly creative
Able to build and execute campaigns that engage talent audiences
Able to translate social media marketing performance into tangible business outcomes
Creative and operationally savvy, and able to manage large budgets
In addition, they should have:
A proven track record
Experience with digital advertising
Experience managing vendors appropriately
Phillips highlights the need for both creativity and a business brain as he explains that campaigns can very quickly become unwieldy if you don't keep a tight rein on them. You could burn through your budget very quickly with no tangible results if you aren't keeping track. Although some campaigns may be targeted to brand awareness with no visible ROI they can still be measured by clicks and interactions.
Interview questions for social media managers in tech
Every company will have its own set of recruitment criteria according to the values and qualities they're looking for. Three questions Phillips might use in a social media manager interview are:
Can you give me an example of a successful social media program that you've built, Why was it successful?
What are some of the biggest challenges facing social media marketers today and how can you overcome them?
Is there an area of your career that you feel you would like to learn more about and what are you doing to gain that experience?
How to answer these interview questions
Contrary to what you might think, recruiters aren't looking for perfection. We're all human, our lives and careers aren't necessarily linear and we all make mistakes. Phillips says in answers he's looking to see if someone is well-prepared, if they've thought about the types of questions they might be asked and taken the time to come up with a suitable response. This doesn't mean it has to be a rapid-fire robotic answer, "If I've posed quite a challenging question I'd expect the candidate to take a moment. It's absolutely fine to take a moment and make sure you're coming back in a way that's insightful, analytical, and responds to each element of the question appropriately." Being prepared is about not being unduly thrown by the interviewer asking about your experiences to date, plans for the future, and interest in the role.
He goes on to explain it's ok to share examples of things that didn't work out as planned, as long as you know where you went wrong and how you would change things if given the opportunity in the future. Phillips shares a story about a performance review in his past where the manager carrying out the review told him their proudest moment of the year was when he decided to pull the plug on something that wasn't working. Yes, the original investment was lost, but they didn't continue sinking money into a failure. He says, "The ability to spot where you haven't made the right choice or partnership and pull back from it is just as important as your wins."
Be ready for a conversation
This applies to both candidates and hiring managers in the tech industry. Interviews aren't just about quickfire Q&A. Oftentimes, questions lead to conversations, and both parties need to be willing to allow the conversation to develop and deepen. Phillips says, "A question might just serve as an introduction to a conversation, and a lot can be learned from conversation."
Phillips also recommends you be genuine, authentic, prepared, and have done your research. Remember the interview is as much for you as it is for the interviewer, it's your chance to see whether the company is aligned with your beliefs and values too. He shares an example: "Whenever you ask anyone if they have a question they always ask, 'What do you see as my focus for the first 90 days?' How about you come to the interview telling me what you think the first 90 or 100 days are going to look like? It may not be fully aligned but I'd give far more props to someone who's put that thought in ahead of the session."
Phillips recommends thinking about it as if the job is already yours: What would you do? What's your plan of action? What would you change?
Interview red flags
An interview is a formal occasion and one where you want to have your best (authentic) self on display. In addition to the obvious interview faux-pas you should avoid such as turning up late, dressing inappropriately, and using the right register of language. Phillips shares his pet peeves:
Talking negatively about a previous employer
A lack of self-awareness or accountability about your own career path, projects, and interactions (if things didn't turn out ok, own it and learn from it)
A lack of inclusivity—this, Phillips mentions, is becoming increasingly important in his sector.
Quick tip: make sure your personal brand aligns with your application as Phillips says that social media accounts and posts with questionable content for the brand are also a big turn-off.
What to include in a social media manager portfolio
In its simplest form, Phillips says that "Content is king." He'd be looking for the kind of content the candidate has produced along with creative examples. It should also include some of the results they've driven from specific campaigns. As a creative talent, having a portfolio is key. You should be ready to present some of the work you're most proud of. Phillips adds that sharing something that didn't have the kind of success you'd hoped for could also work, if you were able to point out how you'd do things differently next time. He explains that this would be a great example of personal growth.
Phillips also emphasizes once more that he'd be looking for the balance between creativity and operational expertise, "You can show me some great visuals and get me excited, but if you're not able to showcase what that delivered, what the impact was, then that would be worrisome for me. Equally, if you have all the information about the results but the visuals are underwhelming, that might put me off."
Some skills can be learned on the job
Phillips describes the role of social media manager in tech as, "One of the fastest-changing roles on the planet," and adds that, "you need to be comfortable with moving quickly." He explains that although tech knowledge would definitely be an advantage, if you're moving into the tech industry it's not necessarily a must-have. Tech is always evolving and having people who are highly skilled in the latest technology isn't always possible.
Ultimately it comes down to combining creativity and a business mindset. "It's not about what they do, it's about how that ultimately translates into a return on investment for a business. Anyone that's looking to step into this space needs to come with the mindset that they are able to translate their past experience, future successes, what they would do in a certain role, and tie it all back to business performance."
Photo: Welcome to the Jungle
Follow Welcome to the Jungle on Facebook, LinkedIn, and Instagram, and subscribe to our newsletter to get our latest articles every day!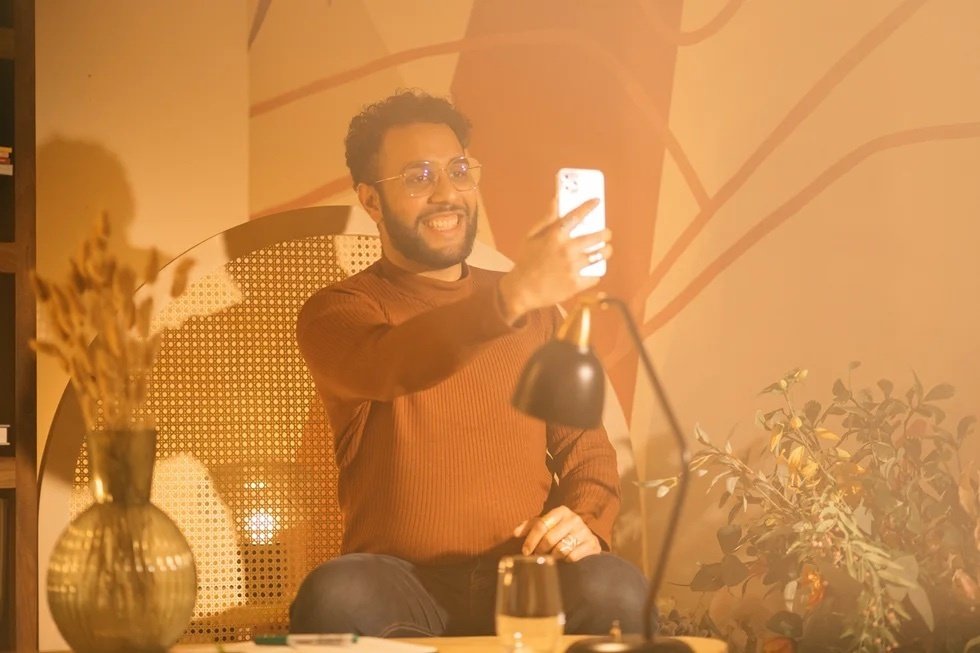 Looking for your next job opportunity?
Over 200,000 people have found a job with Welcome to the Jungle.
Explore jobs