"I hate working from home"
Jun 01, 2020 - updated May 26, 2021
5 mins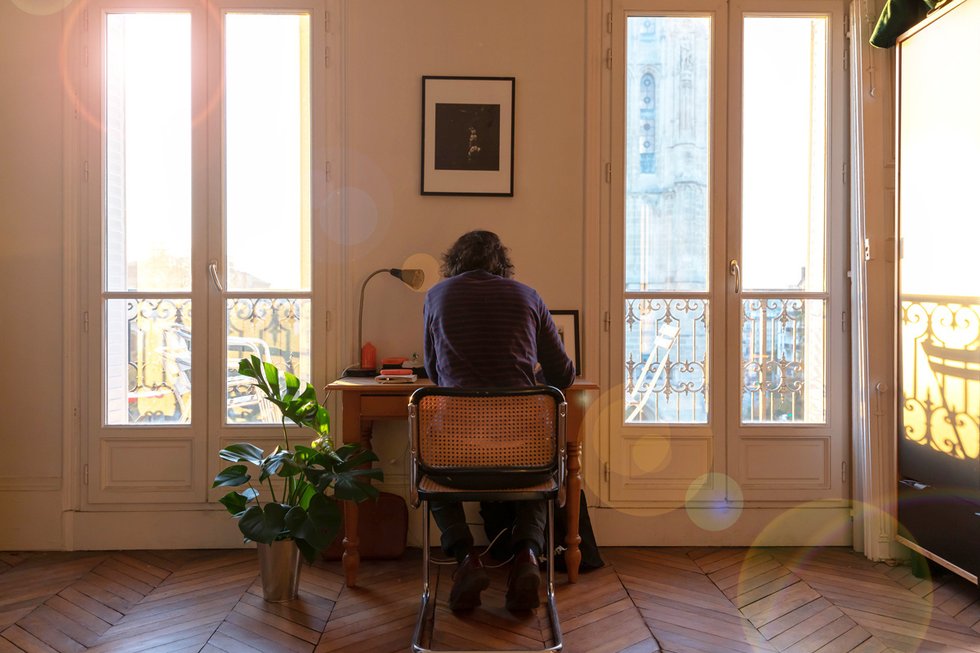 The coronavirus pandemic has forced more of us to work from home than ever before. If social media sites are to be believed, we are all happily baking bread, recreating artwork, and writing novels in our spare time. The reality is that loneliness in lockdown is such a concern that the Government has launched a plan to tackle it and is giving £5 million to charities dedicated to addressing the problem.
---
Even before Covid-19, more than nine million people in the UK—almost a fifth of the population—said they were "always or often lonely", but nearly two-thirds felt uncomfortable admitting it, according to the British Red Cross.
Now, remote working is the new normal for nearly half the UK's workforce. Here we talk to one marketing executive in Leeds who suddenly found herself going from a life flitting around the country to that of a caged bird.
Before the lockdown began, Nathalie Jones reveled in her packed schedule. Her days were spent in a whirl of conferences, events, and dinners. Her weekends were for winding down by going out again to films, exhibitions, and parties.
Putting the brakes on travel
Jones, 34, works for a large printing company. She has gone from spending half her time on the road to sitting at home every day with just her computer for company, which she hates.
"Before the lockdown, at least half my week was spent visiting venues or at events all over the country. We also organized a large annual conference for potential customers, which took months to put together, along with smaller events for targeted customer sectors or for particular contracts," she said.
It all came to an abrupt halt in March 2020. Her company put all events on ice and told staff to work from home. Most of them had already been set up to do so occasionally. "I've never enjoyed working from home, but it was fine when it was just in short bursts. I miss my colleagues as they are a very sociable bunch," said Jones.
Saying goodbye to office life
Jones's company is based near Roundhay Park. She is part of a small team and shared an office with six other employees. Going to the park with colleagues for a lunchtime walk used to be a regular affair. Once or twice a week, they would go out to eat. "A colleague opened a cafe nearby just before Christmas and we regularly booked a table there," she said. On occasion, they all popped out to the local shopping center.
Her demanding, creative role meant that time in the office was spent in meetings, brainstorming for events, and bouncing ideas off each other. The company has a flexitime policy, so she could start early or work into the evening and then take time off later. "I might be on the road by 5 AM and not home until 11 PM or later. If the event was far away, I would stay overnight in a hotel."
With no husband or kids to rush back to, she enjoyed those trips. She misses discovering new parts of the country, trying new restaurants, and meeting so many people. "I just don't like being isolated at home," she said. "Every sound from my neighbors—slamming doors or shouting—seems to be very loud and almost never-ending."
Struggling through the early days: week one
When her company asked staff to work from home, being a practical sort she knuckled down. "Initially, I was fine because I thought that we would be back in the office again soon. As time went on, the separation from people was uncomfortable. The initial sense of freedom wore off very quickly."
It all comes back to missing the company of others. "I am not a loner who could be happy all day long with just a laptop for company. I need to be able to go out and meet people. Being in the same place seven days a week is hard in the longer term," said Jones.
Looking on the bright side: week three
As time went on, she began to cheer up, hoping that it would all be over soon. "Week three was when I thought we would be going back to the office and I was very optimistic. Now some weeks are better than others, but having plenty of Zoom meetings helps to get some order on the working week as the uncertainty is the worst part."
Learning to recreate a social life outside the office
Jones is scrupulous about social distancing, so she has no plans to meet up with anyone yet. To help counteract the loneliness, she is staying busy. "I had a good social life before this. I was a regular at art exhibition openings, went to Zumba and the cinema, did yoga classes and attended a meditation group, was part of a cinema and dinner club, and also a member of a table quiz team," she said. There are rumblings of some of these starting up again, but she is operating a wait-and-see approach. In the meantime, she is surviving with the following:
Staying in touch with colleagues: This is key to helping her to get through this—these conversations have nothing to do with work. "Several times a week I have Zoom chats with my colleagues and also regular phone calls, just to help me to stay sane. I wouldn't call myself a chatty person and I'm not a gossip, but I need to talk to people regularly. I love good conversation," said Jones.
Exercise: She has also kept up with the daily lunchtime walks and is following exercise videos. Jones advises mixing it up to avoid getting too bored. "I go for walks, but I was getting fed up with seeing the same places each day. So I am using YouTube for exercise classes and more recently dance classes, though hip-hop was beyond me. I keep changing the type of exercise video I do, having started out with Leslie Sansone's walking classes and then some Joe Wicks."
Keeping her brain busy: Jones, who worked in Paris a few years ago, is also brushing up on her language skills. "I am revising my French by watching French TV and documentaries online. I am surprised how well I understand the programs. It helps that some of them have subtitles."
Sticking to a routine: This helps her to avoid sinking into lethargy. "I keep to my old work schedule: get up, shower, get dressed as if I were going to work, and then begin. I keep the same schedule as if I were in the office. I break for lunch and then continue afterward until the evening."
Ramping up the music: Her home is on a leafy lane, which has been even quieter recently, so she livens up the atmosphere with music. "The deadly silence is still hard to get used to. I play music to drown it out."
Coming clean for the future
The biggest lesson she has learned is how much she loves her job in marketing. "I really enjoy it and would hate to have to give it up," she said. So far, there have been no redundancies and the company is making every effort to adapt to a new normal. It has arranged for a deep clean of the offices and is looking to install plastic sheeting between desks
Many companies are looking to stick to remote work while a few like Google are offering hybrid set-ups, after much back and forth following their earlier announcement of a full return to the office. Twitter co-founder Jack Dorsey says its workers are welcome to work from home forever. Jones, meanwhile, is hoping that doesn't happen in her line of work. She's banking on a return to the office and the resumption of social lives once the vaccine has done its job.
Photo: Welcome to the Jungle
Follow Welcome to the Jungle on Facebook, LinkedIn, and Instagram, and subscribe to our newsletter to get our latest articles every day!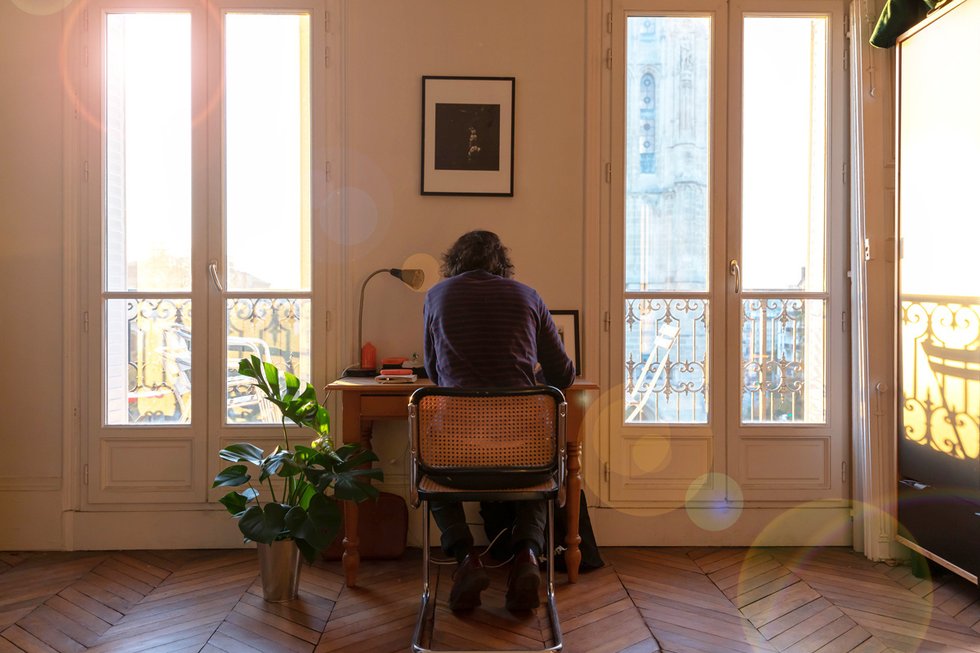 Looking for your next job opportunity?
Over 200,000 people have found a job with Welcome to the Jungle.
Explore jobs