Drop those bad remote work habits now
author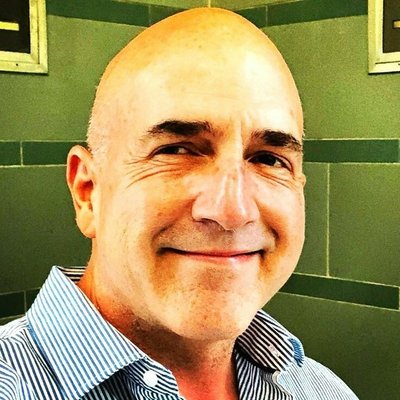 Jeff Elder
Jeff Elder, formerly a reporter for The Wall Street Journal and Insider, is a freelance journalist based in San Francisco.
Workers seem to love remote work. Too bad it may be killing them. On the one hand, it rescued many from pointless commutes, helped them to crank up productivity, and gave them a new form of work-life balance. On the other hand, it led to some hunching over laptops on the couch for long stretches, damaging their physical health, mental health, and sometimes even relationships.
Welcome to the "It's complicated" love affair between employees and remote work.
Like many complicated relationships, this one kicked off with a bang. Overnight, the proportion of the US population working from home increased from about 15% to upwards of 60%, according to research published by Queen's University in Ontario, Canada. While many were happy to do so, it caused problems for some. "There was no voluntary opting-in, no self-selection based on job responsibilities, no selection of employees who fit the telework profile, and, more importantly, there was no time to prepare a space in the home to accommodate a full-time teleworking job," it says.
Managers had to adapt quickly as did employees. But these new arrangements didn't suit always work out well as some picked up bad habits.
Companies and workers need to improve any unhealthy habits adopted during the crisis situation. "A shift to long-term remote work requires more – or, rather, different – support from leaders and organizations," says Eva Straus, a researcher in the Department of Work, Economy and Social Psychology at the University of Vienna.
The solution is a multi-faceted approach, according to researchers at the University of Vienna. Employees need to have the freedom to set their own goals and have mobility and autonomy. They need to have comfortable home workstations with ergonomic furniture and equipment. They also need to be given training, coaching, and peer communication opportunities online.
Straus' research with other University of Vienna psychology professors shows that managers needs to recognize and care about each remote worker, because their home work life spans a wide spectrum of needs. If this isn't happening, it might be time to ask for it.
Every remote worker is unique
Companies need to recognize that this is not a one-size-fits-all situation, according to Straus. "Individualized support is getting more and more important, especially when working remotely," Straus says. Through training and coaching online, companies can help employees find what they need — whether it's a chair with armrests, training for a better job, or a recurring Zoom call with coworkers to socialize.
Those working remotely should set out to discover what works best for them. For example, Amir Mizroch, the founder of Orange Grove Communications in Tel Aviv, Israel, advises having at least two meetings a week outside – going from a home office to a cramped coffee shop isn't enough. "Have at least two meetings a week outside, either directly related to what you're doing or just networking," Mizroch says.
Lisa Hern, head of US customer success at OCR Labs in Silicon Valley, says she needs to literally close the door on work at day's end. "I like to have a dedicated office space, and not try to work in my living room or bedroom. I am lucky enough to have a door to close so I don't wander in and out of that space when my work day is complete," says Hern.
The importance of setting boundaries
Knowing your limits can protect you from a potential work-from-home threat: Burnout.
We can't blame the pandemic for all our teleworking ills. Burnout was an issue even before Covid arrived. A 2018 Gallup study found that two-thirds of full-time workers experienced burnout on the job. And the unique circumstances of the quarantine — such as working parents suddenly at home with kids everyday as the world battled a pandemic — contributed to burnout, researchers at Kennesaw State University in Georgia found.
During the pandemic, some workers found themselves struggling to leave their work behind. As the world shut down, Zoom fired up. Pings from work were often welcomed. Today, remote workers need to be self-starters, but they also need to be self-stoppers. Otherwise, overworking from home can be dangerous.
Yes, working from home can kill you
Using personal computers for work in settings that are not ergonomically appropriate is hard on your body, researchers at the University of Rome found in an analysis of two decades of research on the health effects of remote work. The roundup of research also found remote work has been linked to physical inactivity, which can lead to obesity, diabetes and heart disease.
(In fairness, the Rome researchers also noted the health and personal benefits of remote work, including increased flexibility and better work-life balance, reduced commuting time, fewer distractions, and the freedom to work from an alternative location.)
Here's where companies failed
Yet employers, as a whole, did not adjust quickly to remote workers' new needs, a review of 40 remote work studies conducted during the pandemic found. Job descriptions for many supervisors and managers still did not include any mention of supporting remote work and addressing the requirements of remote workers by August 2021, more than a year after the pandemic changed work forever in March 2020.
That's a big problem, says David VanTongeren, a HR executive in Grand Rapids, Michigan. "That employee who worked from their couch for the past two years and now has lower back issues could end up costing the employer far more than a chair and desk in the long run," he says.
Hey you, working on a laptop on the couch
The vulture hunch over a laptop on the couch is one of the worst offenders when it comes to remote work risks, experts say. "The use of a laptop while seated on a couch caused awkward wrist postures while typing on the keyboard or activation of the touchpad, arms not supported, placing stress on the upper back, and neck flexed to look down at the screen," wrote University of Cincinnati researchers in a paper on remote work ergonomics during the pandemic.
So get up and get out, or close the door on your work at the end of the day. Set healthy boundaries to make your long-distance relationship with work happy and healthy in the long term.
Rebuild your remote work habits
Take these steps to make sure that you let go of any bad habits picked up during the pandemic.
Don't just open your laptop and work anywhere in your home. Set up an ergonomically healthy workstation with a chair with armrests and a monitor.
Set some boundaries. Working long stretches is hard on your mind and body. Set fixed times to start and to end work. Don't let the day bleed into your evenings.
Create regular social engagement opportunities with colleagues on video calls or in person.
Photo: Welcome to the Jungle
Follow Welcome to the Jungle on Facebook on LinkedIn and on Instagram and subscribe to our newsletter to get our latest articles every day!

Looking for your next job opportunity?
Over 200,000 people have found a job with Welcome to the Jungle.
Explore jobs