Masked up? Here's how to succeed in a job interview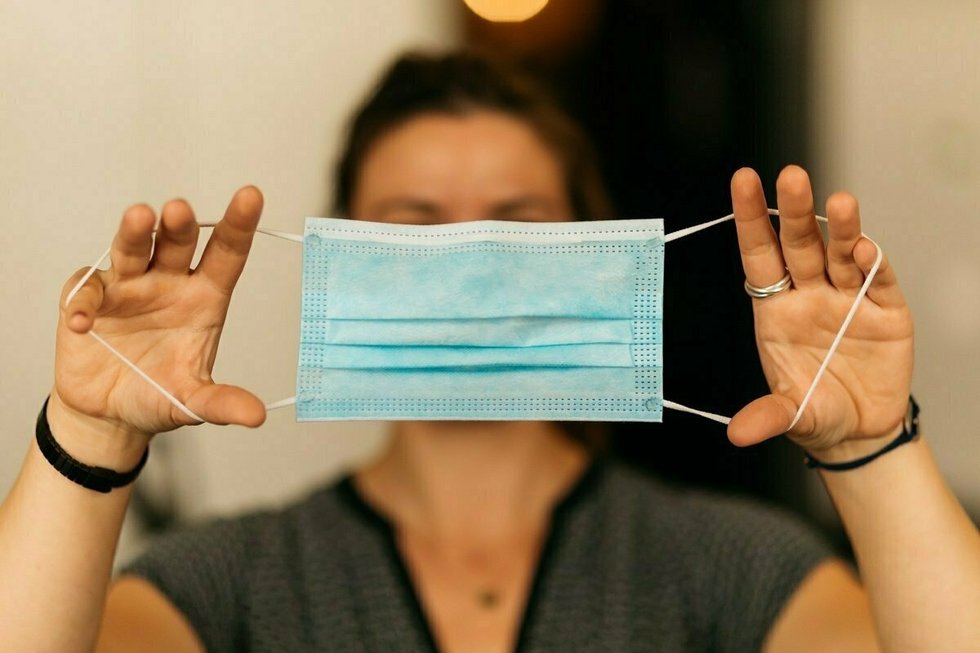 Given the uncertainty around the pandemic, many companies have chosen to recruit candidates remotely with the help of technology. Others prefer to go back into the office, when government restrictions permit them to do so, to hold face-to-face interviews. However, the fact that both the interviewer and the candidate will be wearing masks changes some of the rules of the game and adds a new level of complexity to the process, affecting your behavior and how you express yourself. So here are some tips to help you to ace the interview and to make the mask a barrier against coronavirus, but not your success.
Verbal communication
A job interview is a conversation during which the interviewer can get to know the candidate and decide whether they are the right person for the job. But it is also an opportunity for the candidate to find out whether the company matches their expectations too. However, masks create their own issues. They prevent you from seeing the other person's lips when they are speaking, which can make it more difficult to understand what they are saying. The fabric deadens the sound too, making the words less distinct. To overcome these limitations, here are some recommendations:
1. Craft a clear message
Take your time before speaking. Stop and think for a moment so that you can structure your message well. When you are clear about what you want to say, don't ramble––just get to the point. Be prepared to use short and concise sentences that effectively condense your points. (Save the rhetoric for another time.) Your interviewer will appreciate it and the interview will be much more manageable.
2. Modulate your voice
Avoid raising your voice too much. It distorts the quality of speech and you will not sound natural––not to mention that the interviewer may find it annoying or even rude. Ideally, you should stick with your natural volume, but consider speaking slightly more slowly, so that the other party can better follow the conversation. There is no rush. Before starting a new sentence you can try this formula: breathe in, wait a second, and then speak. Above all, you should speak clearly, but without over-articulating.
3. Communicate with your interviewer
This situation is new for everyone. Both of you may need to listen more carefully than usual to understand each other. So you need to be patient. If you have problems hearing the interviewer, let them know. You can even ask them to clarify a concept or to repeat an idea or a word if necessary. Since it will be more difficult to read any facial expressions, do not hesitate to ask questions. If you think that one of your answers was not clear enough, you can offer to explain it again or to give them more information, so there is no confusion.
4. Rehearse!
Preparing for an interview means knowing about the position you are applying for and the profile of the company, as well as being clear why you want the job. During the pandemic, it also means rehearsing your ability to carry on a conversation while wearing a mask and following the guidelines on social distancing during the interview. So get your parents, friends, or partner to pretend to interview you and then offer advice on how you can improve. Recording a mock interview will help you to work out whether you can be heard clearly and whether your body language communicates your message well.
Non-verbal communication
Communication isn't limited to what we say. Non-verbal communication counts too and this includes everything from the clothes we wear to the posture we adopt. It is even more important to take these elements into account when wearing a mask if we want to communicate effectively.
5. Choose the right mask
An interview is not a good time to wear a mask with a message or a bright design. That can be distracting so leave the mask with a tropical print or a printed Joker smile at home. Ignore the temptation to wear ones with shields or logos on them too. The interviewer is not interested in knowing that you are a fan of Manchester United or the Rolling Stones. Choose a mask in solid colors or with a neutral pattern. It doesn't have to match your outfit but, ideally, it won't clash either. If you are not sure what to wear, the disposable masks sold in pharmacies and supermarkets are a good option. The goal is for the interviewer to forget about your mask and to focus on the conversation.
6. Pay attention to hygiene
You wouldn't show up for a job interview in a stained shirt. Well, that same rule must be applied to your mask: it must be perfectly clean. It should be fresh out of the packet if it is a disposable one, or freshly laundered if it is a reusable one. It is not just a question of appearances, this also ensures that the mask is in perfect condition and can protect you and others.
When you are in the interview, avoid repeatedly adjusting your mask when you are speaking. That would be unhygienic and could make you seem insecure too. To help you to avoid the temptation to fiddle, try on some masks at home and make sure you choose the one that best suits your face. Always carry a replacement mask in case something unexpected happens, such as one of the ear loops snapping.
7. Respect the interviewer's space
Contact the interviewer before the meeting and ask politely what the company's coronavirus policy is, or if there are any specific health recommendations you need to consider on the day of the interview. When the time comes, follow the social distancing guidelines at all times and, from the start, do not shake hands or touch the interviewer. If they greet you with an elbow and you feel comfortable, respond with the same gesture. Let them take the initiative. It is impossible to know how sensitive each person is to the health recommendations and in this way, you will show respect and consideration.
8. Work your power pose
This tip, which is good for any job interview, is even more important when facial expressions are not clearly visible and reactions are more difficult to decipher. Your body language can be read and, therefore, when you are in front of your interviewer:
Keep your back straight, your feet anchored to the ground and your torso relaxed. You will transmit confidence.
Avoid slouching and leaning back in the chair.
Try to keep your hands visible, but avoid playing with pens or papers, as this can indicate nervousness.
Maintain an open and accessible posture, with your arms uncrossed and your body leaning slightly forward, indicating that you are interested in the conversation.
Make eye contact with the interviewer frequently, but without staring. If you have several interviewers, look from one to the next, so that you include them all in the conversation.
9. Use your smile, eyes, and hands
Showing that you are a positive person can tip the interview in your favor, so avoid neutral expressions. Even when you are wearing a mask, the interviewer will notice if you are smiling as your cheeks will lift and little creases will form around your eyes or in the upper part of your face. Your expression can also help you to convey a number of feelings. You can use your eyes and brows subtly to convey the tone of your message. Lastly, you can use your hands for emphasis, but avoid excessive gesticulation, as it could appear that you are overreacting.
And finally, keep in mind that . . .
Even in these times, there is the risk of meeting someone who chooses not to wear a mask indoors or to respect guidelines on social distancing when there is no one to check up on them. If this happens when you are with the interviewer or another employee of the company you have applied to work for, it may indicate that the health of the employees is not a priority for them. However, don't be discouraged: most companies are extremely careful in today's environment. So if you find yourself in this situation, it will help you to decide whether this is where you want to work.
Translated by Sunita Maharaj-Landaeta
Photo: Welcome to the Jungle
Follow Welcome to the Jungle on Facebook, LinkedIn, and Instagram, and subscribe to our newsletter to get our latest articles every day!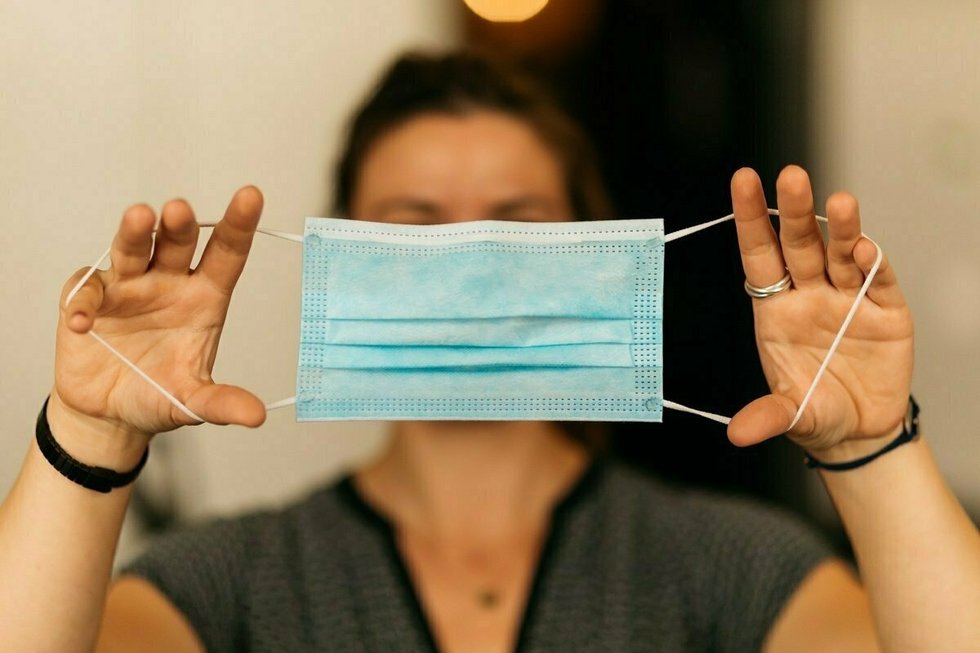 Looking for your next job opportunity ?
More than 200,000 candidates have found a job with Welcome to the Jungle
Explore jobs