Are digital nomads really bad for the planet?
Nov 08, 2021 - updated Dec 06, 2021 • 4 mins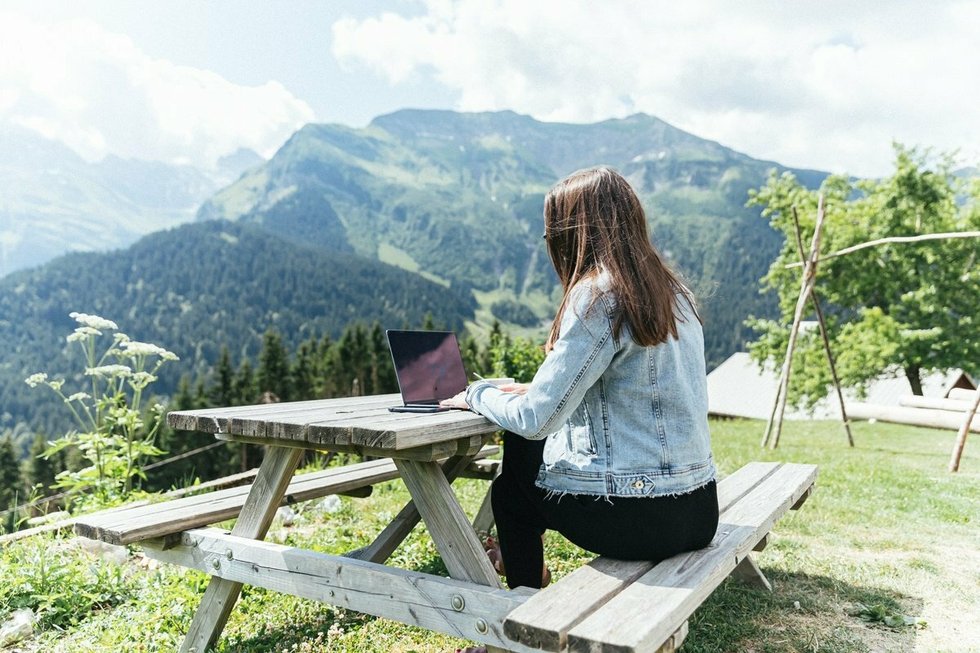 Imagine a horde of telecommuters fresh off a plane, lounging around a pool while juggling Zoom meetings and consuming cheap cocktails. Are they squeezing the lifeblood out of a rickety infrastructure without redirecting the fruits of their labors toward the local community? Because they seem to prefer the comfort of a burger from a fast-food giant to the offerings from local market stalls. It's a far cry from the glamorous image of the lifestyle of globetrotting digital nomads. But this is the grim portrait of a group in Tulum, as depicted in a recent Business Insider piece. Even though the supposed "joys" of digital nomadism are all over social media, is the world actually in danger of being sucked further into the depths of unbridled consumerism? Or can digital nomadism adopt a more reasoned and socially aware approach?
Michel Maffesoli is an expert on nomadism. A world-renowned French sociologist and a professor emeritus at the Sorbonne in Paris, Maffesoli has been studying the topic for decades. In a recent Le Figaro interview, the septuagenarian discussed the long history of nomadism from its earliest beginnings, describing it as "an expansion of the self to something greater, encompassing the earth, the world, and others."Such an apparently noble aim seems far removed from the "nomad" lifestyle promoted on social media today.
"Digital nomadism in 2021 is totally out of touch with reality," says Audrey Baylac, a coach, blogger, and slow-tourism consultant. "When I think of these people, I can't help but see them as a swarm of locusts ravaging the land." Baylac has good reason to be concerned. By 2035, it's been estimated that one billion nomadic professionals will be wandering the planet. In the US alone, 10.9 million people have already adopted this lifestyle. The numbers are worrying for environmentalists such as Heather Froeming, a project manager at Red Tulum Sostenible, an environmental group based in Tulum, Mexico. "That's the problem with the influx of digital nomads," she told Business Insider. "They have no idea that what they are doing is helping to destroy the jungle. They'll pay the money to live here, and that encourages a lot of people to do bad things."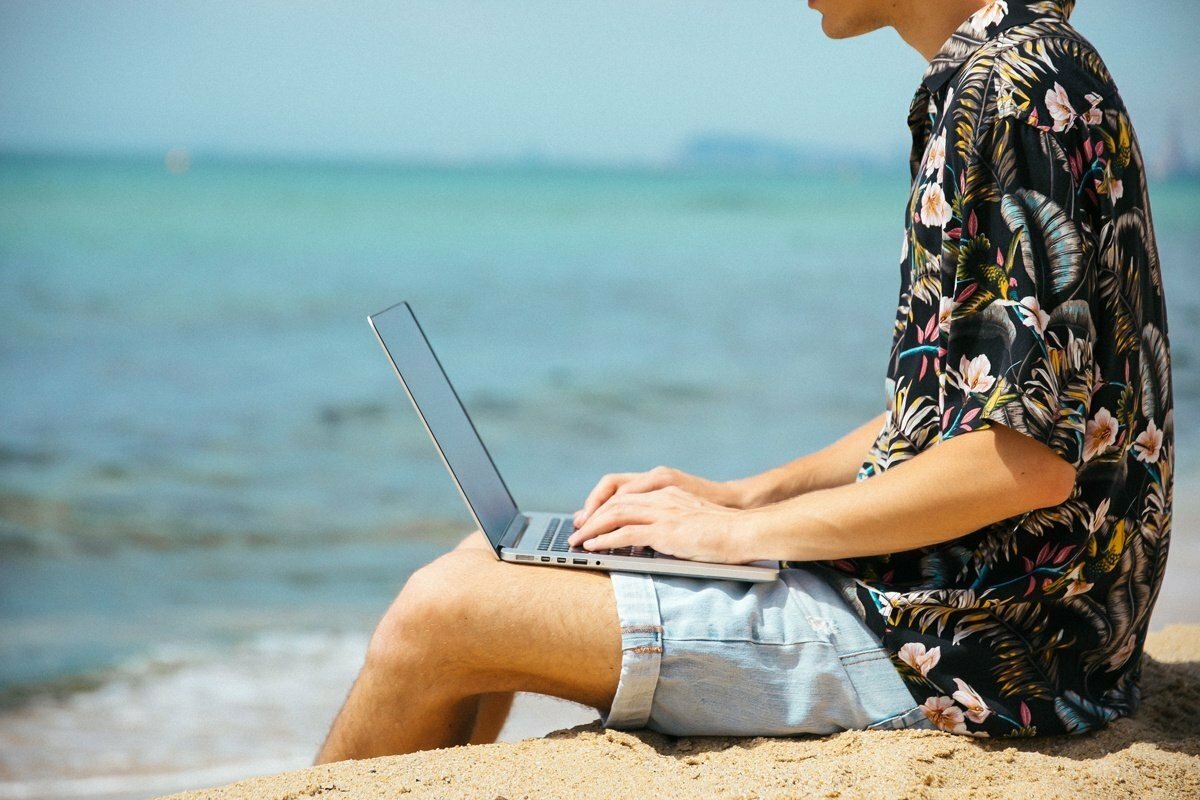 An exaggerated sense of entitlement
Felipe Koch is an expert in the sociology of the imaginary and author of Slow Travel: From Sedentary Individual to Nomad. For him, digital nomads are the new "conquistadors" in search of their El Dorado, whose practices – and misdeeds – are ultimately very similar to those of mass tourism."Digital nomads want to make life a work of art. They go in search of beauty and enjoyment to live life to the fullest," he says. The problem is, they take it to the extreme, often seeking to extract as much as possible without making any genuine connections with the place they're visiting.
"No one is going to become Mexican in six months. But in the original definition of nomadism, they have the ability to adapt to their host country's collective imaginary and social codes," says Koch. For him, it's all about exploding notions of time and space. Whether you're staying somewhere for six weeks or a year, you can become a "slowmad," a neologism combining slow travel and nomadism. It means adopting the local way of life and letting go of old time zones. But it also involves leaving the travel guides behind so you can create new sensory experiences and explore new ideas while being at one with nature or even local architecture.
Off the beaten track
To achieve this, digital nomads need the courage to slow down, experience what's around them, and leave the comfort zone of their community. This approach can be summarized as "slowmadism.""In my opinion, you can't have sustainable travel when you're in a group of more than 12 people. Unfortunately, this is how today's digital nomads do it," Baylac has said. "Ideally, you should travel with no more than three or four people so you can stay with locals and get out of your bubble. I also really like networks, such as Bienvenue à la Ferme (Welcome to the Farm), that help you travel more ethically."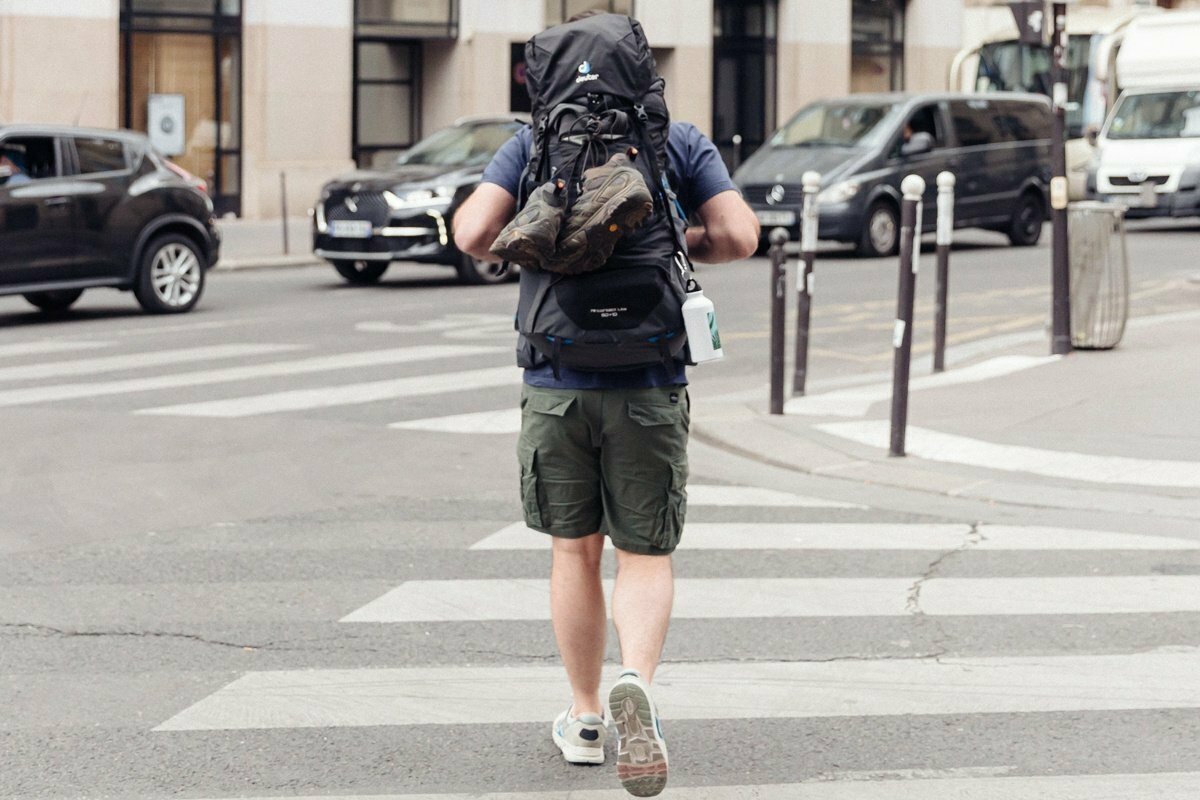 Antoine Demeestère is the ecosystem manager at Talent Garden, an international co-working business. He noticed this level of detachment from local life when living in Barcelona and spending time with its digital nomad community. "Within six years, I saw the situation deteriorate to the point where it became hell for locals, who finally turned on the digital nomads. Why? Because they go around like they're living in a Disney theme park," he says. "Meanwhile, all the apartments have become Airbnbs. It's even more detrimental to the locals because they're so democratically involved in their neighborhoods."
The problem with planes
It's hard to talk about digital nomadism without mentioning the issue of air travel. "I'm appalled when I see digital nomads bragging about flying every weekend to visit neighboring cities or countries. The latest Intergovernmental Panel on Climate Change (IPCC) report shows that city breaks are almost criminal. Without blaming the travelers themselves, I think it's important to show that these practices are totally outdated," Baylac has said. She'd like to see a more responsible approach.
For Demeestère, it's essential to move away from the idea that travel is synonymous with flying. Fortunately, new practices are emerging, such as digital nomadism by sea. This concept is gaining in popularity, particularly in the Caribbean and Mediterranean. In this model, eight to 10 people travel as a group in a trimaran with a central workspace and satellite connection. Of course, this solution isn't always a possibility. Trains and especially bicycles seem to be the cleanest option so far. "I'm a great believer in slow digital nomadism via bicycle. There's been a lot of buzz around the 'gravel' bikes, which are so versatile they can be used on every type of terrain. There need to be more networks such as Warm Showers, a hosting platform for cyclists," Demeestère says. "The pandemic has shown us that travel, and by extension digital nomadism, doesn't necessarily mean going to Bali or Mexico. There are some fantastic places close by and wonderful things just around the corner."
The 10 commandments of responsible digital nomadism
Choose green transportation such as trains, bikes, and sailing boats, and limit air travel to a maximum of one long-distance flight per year.

Travel alone, or in very small groups, to help build relationships with locals.

Go to less crowded places so that you don't overwhelm the infrastructure.

Try to stay with locals whenever possible.

Create new routines by changing your habits and adapting to the local way of life.

Prioritize local cuisine over global chains.

Consider your environmental impact when traveling and bring a reusable water bottle along with your tote bag, plus small containers and cutlery. Every bit counts.

Try to understand and adapt to your host country's customs.

Avoid short trips such as city breaks.

Plan out your trip as much as possible.Sustainable travel can take extra preparation. But the solutions already exist: it's up to us to grab hold of them!
Translated by: Andrea Schwam
Photo: Welcome to the Jungle
Follow Welcome to the Jungle on Facebook, LinkedIn, and Instagram, and subscribe to our newsletter to get our latest articles every day!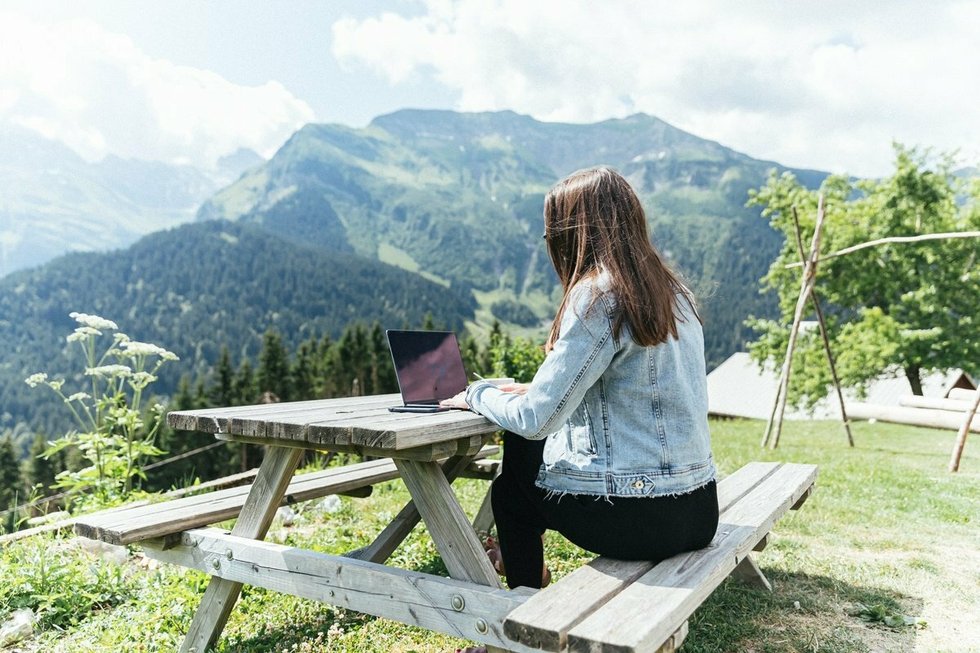 Looking for your next job opportunity ?
More than 200,000 candidates have found a job with Welcome to the Jungle
Explore jobs