How to work out whether your employer values sustainability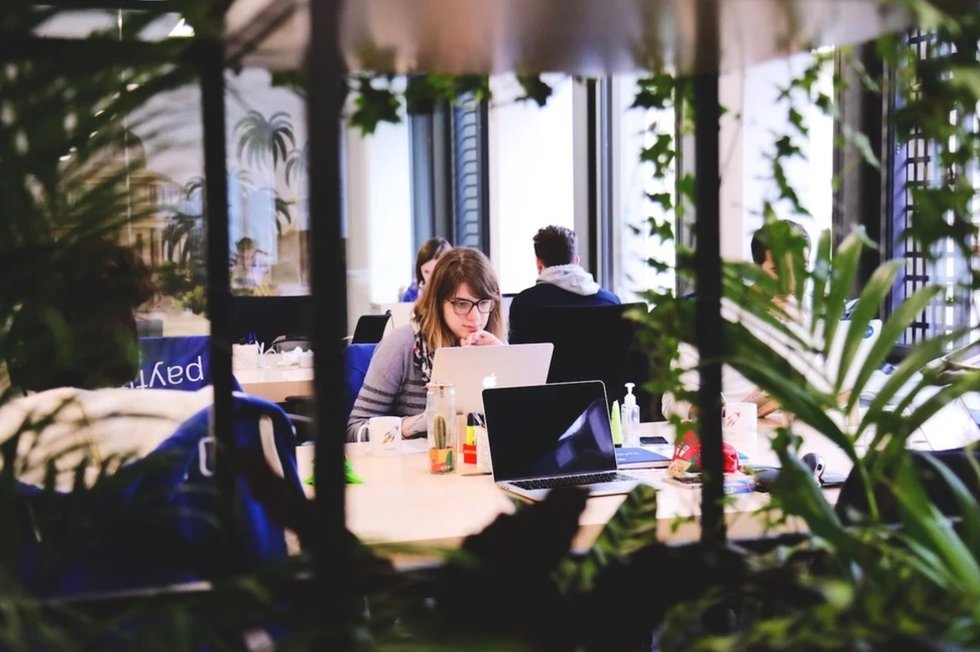 author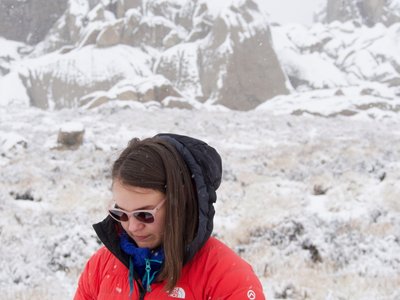 Finding a workplace that is committed to sustainability is important to a majority of Americans – not just millennials or Gen Z. Yet it can be difficult to work out which companies are making genuine efforts and which are simply greenwashing. Trying to dig up accurate information on a business can be overwhelming too. So here are some tips to help you to get started.
In a world dominated by headlines about climate change and sustainability, it's becoming the norm to take notice of an employer's record on the environment, particularly when looking for a new job. In a 2021 Gallup poll, about 70% of workers said that a company's "environmental record matters to some degree" in their decision on whether to take a job there. Nearly a quarter said this was a "major factor" in their decision. Those figures can be expected to grow as younger generations enter the workforce. Gen Z in particular has shown greater interest in working for sustainable and mission-focused organizations.
But when a well-intentioned worker goes digging into a company, they might find themselves overwhelmed by all there is to consider. These days, it can seem like every big business is talking about going carbon neutral. So, in an era of rampant greenwashing and a cacophony of climate commitments, it can be hard to get a clear picture of a company's progress. Even the professionals don't find it easy. "It is extremely hard to know," says Lindsay Otis Nilles, an expert on global carbon markets with Carbon Market Watch, a carbon pricing think tank and watchdog group. Companies "are making extremely misleading claims [but] a lot of them are unsubstantiated."
It takes time and effort, but it is possible to work out whether a company is to be trusted, and whether it is a place you want to work.
What to look out for
Here's how to assess if real progress is being made at the company you are considering as a potential employer, or whether it is simply very good at public relations, marketing and spin.
1: It is upfront about its environmental impact
The organization keeps clear records of the impact the business makes on the environment and its efforts to improve, such as by tracking greenhouse gas emissions. That's not always available to the general public, however, as just 10% of companies measured their greenhouse gas emissions comprehensively in 2022, according to Boston Consulting Group. These records should take into account the whole supply chain of which the company is part. For example, corporate reports sometimes exclude what's called scope 3, or indirect emissions, which usually form the majority of a firm's climate-warming pollution.
In the example of a power company, direct emissions would include the pollutants that billow out from a plant burning fossil fuels. However, a true accounting of the company's impact would also include indirect emissions from such factors as employee commuting, distribution systems, and waste disposal. "Firms that report their scope 3 carbon emissions are usually serious about sustainability," says Andreas Rasche, a professor of business studying corporate sustainability at the Copenhagen Business School.
2: It takes positive action
The next thing to consider is what the company is doing about any impact. Look for detailed and specific actions. The business should be making efforts to eliminate the use of fossil fuels throughout its supply chain so as to mitigate any climate impact. A serious climate pledge must demonstrate efforts to cut out the vast majority of 2019-level emissions levels by 2050, according to Otis.
Evidence that it relies on offsets — purchases intended to fund carbon reduction elsewhere, such as reforestation projects — can be a red flag. The carbon offsetting market is unregulated and there are many uncertainties around the impact and permanence of offset credits, according to Otis. One investigation found that more than 90% of rainforest offsets certified by industry leader Verra did not actually represent real carbon removals. The nine-month investigation was undertaken by the Guardian, a British newspaper, Die Zeit, a German weekly, and SourceMaterial, a non-profit investigative journalism organization. It was based on new analysis of scientific studies of Verra's rainforest schemes.
3: It gets third-party sustainability certification
Plans to go green might attract good publicity, but there needs to be follow-through. Obtaining third-party certifications can be a sign that the business is acting on its stated goals. Some examples of certifying organizations include the Science-Based Targets initiative (SBTi) and B Corp. So, for example, a company can work with SBTi to develop a plan to meet carbon-emissions goals compatible with limiting climate warming to 1.5ºC or 2ºC. They continue to track progress and report on it annually.
B Corp certification is broader, including a range of environmental and social goals. Claire Pace, head of operations with B Lab Europe, notes that B Corp focuses on progress on these metrics. "I think it's very important to stress that B Corps aren't perfect, nor are any other companies that are taking these certifications," she says. "But they're committed to making a change and committed to improving." There are just about 6,000 B Corps in 80 countries around the world, including Ben & Jerry's, Toms and Patagonia.
That said, there is little regulatory oversight in the certifying space and some corporate pledges may not be as ambitious as they seem. In a recent report by the NewClimate Institute, a climate policy think tank, researchers analyzed the climate plans of 24 multinational companies representing 4% of global emissions. They found that on average their actions fell far short of what's needed to put the economy on track to limit climate warming to 1.5ºC – even though these companies have positioned themselves as climate leaders. And of the 16 companies that held SBTi certifications, most of their targets were of "poor integrity" due to lacking or having inadequate plans to cut emissions.
4: Its leadership is on board with environmental efforts
Another way to gauge the green credentials of an employer is by examining whether executives take sustainability seriously. It's one thing for a business to hire a sustainability officer to prepare a report and suggest a few changes, but having leadership on board can help make a real difference, according to Pace. Take the opportunity in an interview to find out about this, she advises. "Ask them questions around their core purpose and how they embed that purpose in their day-to-day operations," she says.
Another good sign is if their environmental goals have been included in their articles of incorporation, adds Pace. "Someone is literally signing on behalf of the company and saying 'This is a commitment that we're making'," she says.
Management can show they are serious by owning up to past mistakes too. Pace pointed to eyewear company Ace & Tate as an example. It announced its partnership with B Corp with a post entitled, "Look, We F*cked Up." In it, the company detailed its past missteps and greenwashing, such as focusing too narrowly on carbon emissions and opting for "aesthetics over real impact" by creating hard shell spectacle cases with added bamboo. "It turns out, that's not as sustainable as we thought. We realized that by adding bamboo fiber to the product, the recyclability would significantly decrease," it notes.
Leadership can also demonstrate their commitment through employee benefits. Some employers will offer paid time off to volunteer and incentives to travel via public transit instead of by airplane, for example, adds Pace.
Taking sustainability to the next level
Sometimes even doing a deep dive into a company's sustainability records and commitments can leave job seekers with questions. In the long run, regulatory efforts to clamp down on sketchy greenwashing claims should help, according to Otis.
While company leadership is ultimately responsible for taking action, if workers make sustainability a priority, executives will have to listen, according to Pace. "The more they can advocate for that, the more they can be heard, the more that will drive that need for the companies to change," says Pace.
With job seekers and employees more motivated than ever on these issues, employers are feeling the pressure to change. It's a win-win situation: research has suggested that companies with higher environmental, social and governance (ESG) scores tend to reap the benefits of greater employee retention and satisfaction.
In the meantime, we can take inspiration from a European Union proposal called Empowering Consumers for the Green Transition, which would require product manufacturers to provide information about durability and to curb misleading statements on environmental and social impacts.
Photo: Welcome to the Jungle
Follow Welcome to the Jungle on Facebook on LinkedIn and on Instagram and subscribe to our newsletter to get our latest articles every day!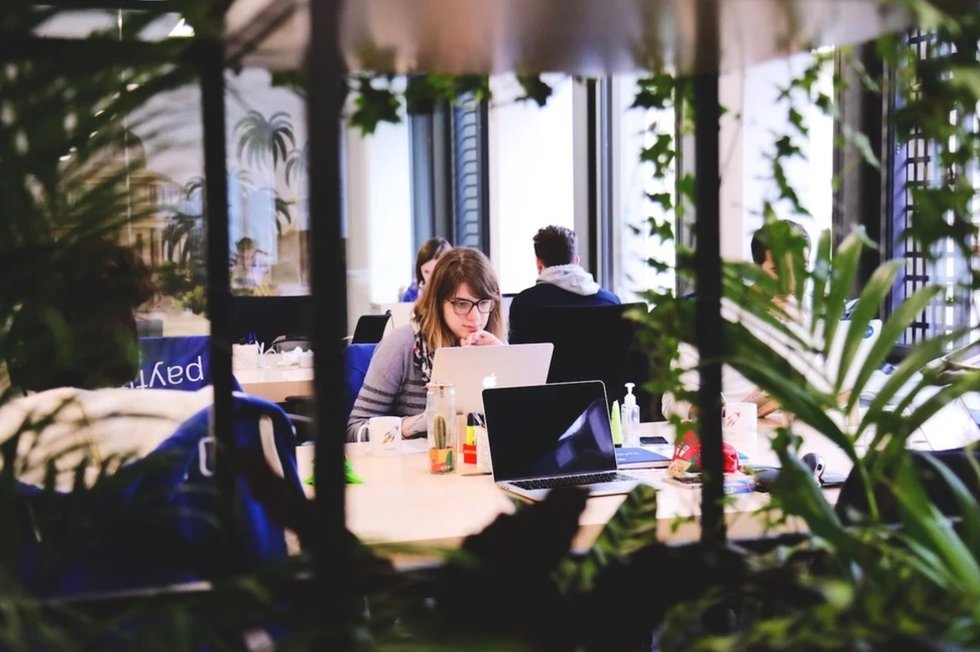 Looking for your next job opportunity?
Over 200,000 people have found a job with Welcome to the Jungle.
Explore jobs