Brigitte Baptiste: "It's time to reframe sustainable work through a queer lens"
She chose not to give up on her professional dreams and to freely express her gender identity: In the 1990s, Brigitte Baptiste began her transition by picking the name of an iconic French actor, Brigitte Bardot. Since then, the Colombian has been protecting the environment and the free expression of sexuality. At 58, she's one of the world's most influential environmental experts. A career biologist who was recently appointed chancellor of Ean University in Bogotá, she's also the director of the Alexander von Humboldt Biological Resources Research Institute and an active newspaper columnist. We catch up with a celebrated gender diversity advocate who's also at the forefront of her profession.
You've held various influential roles in the field of ecology. How would you describe your career path? And what's it like being a biologist in Colombia, the second most biodiverse country in the world?
My career has been full of pleasant surprises and opportunities. It helped me find myself. But there was obviously a lot to be done. Since I was a student in the 1980s, things have changed. Back then, choosing to become a biologist was a bit of a gamble because it was neither a very well-known nor popular field, especially in Colombia. But I realized that environmental issues would become very important. We weren't talking about "biodiversity" per se, but we were already talking about the future of plant and animal life, and the issues of pollution and deforestation. My colleagues and I founded a network, which soon became an environmental group with which we ended up touring the country. We campaigned against dam construction, agrochemicals and gold mining, all of which were already a problem.
You've come a long way since then. You're now director of the Alexander von Humboldt Institute, a world-renowned research center on biological resources, and chancellor at Ean University, one of Bogotá's top business schools. Did transitioning cause any problems for you along the way?
I didn't have any problems. The fact that I held a research position at Javeriana University before my transition was an asset. I also had a solid professional network and super-supportive friends. Getting my master's degree at university also won me some respect. I became part of the Humboldt Institute through a merit-based selection process. Even though I transitioned back in the 1990s, responses weren't negative. At the time, there was still some ambiguity in how I wanted to live my life. I'd also met the woman I share my life with today and with whom I started a family. However, paramilitary and guerrilla violence was at a peak in 2000, so we left Colombia and moved to Barcelona. One day I got a call from Colombia asking me to come back and work with Javeriana University. I replied: "But I'm not the same person. My name is Brigitte now." They said: "So what? What difference does that make? We've known you forever, and we need you." I understood the importance of my research and what I represented for Colombian society.
"I realized that life was too short, that you had to be yourself, that you can't hide, that you can't pretend to be what you are not"—Brigitte Baptiste, queer ecologist
Still, you face numerous risks in Colombia. First, as an environmental activist—since the signing of the peace agreements with the Farc in 2006, many environmentalists have been murdered in Colombia—and second, as a trans person and spokesperson for the LGBTQ+ community, which is also at high risk of violence and aggression.
With hindsight, I'd have to say I was very lucky, and my teachers, family, and students were my guardian angels. The fact that I had a visible role in society and was a source of ideas meant I could bring about change and protect myself from aggression. But while I'm an optimist by nature, I'm not going to lie—it wasn't always easy. There were some dark days. Today, I have confidence in the younger generation. They represent hope.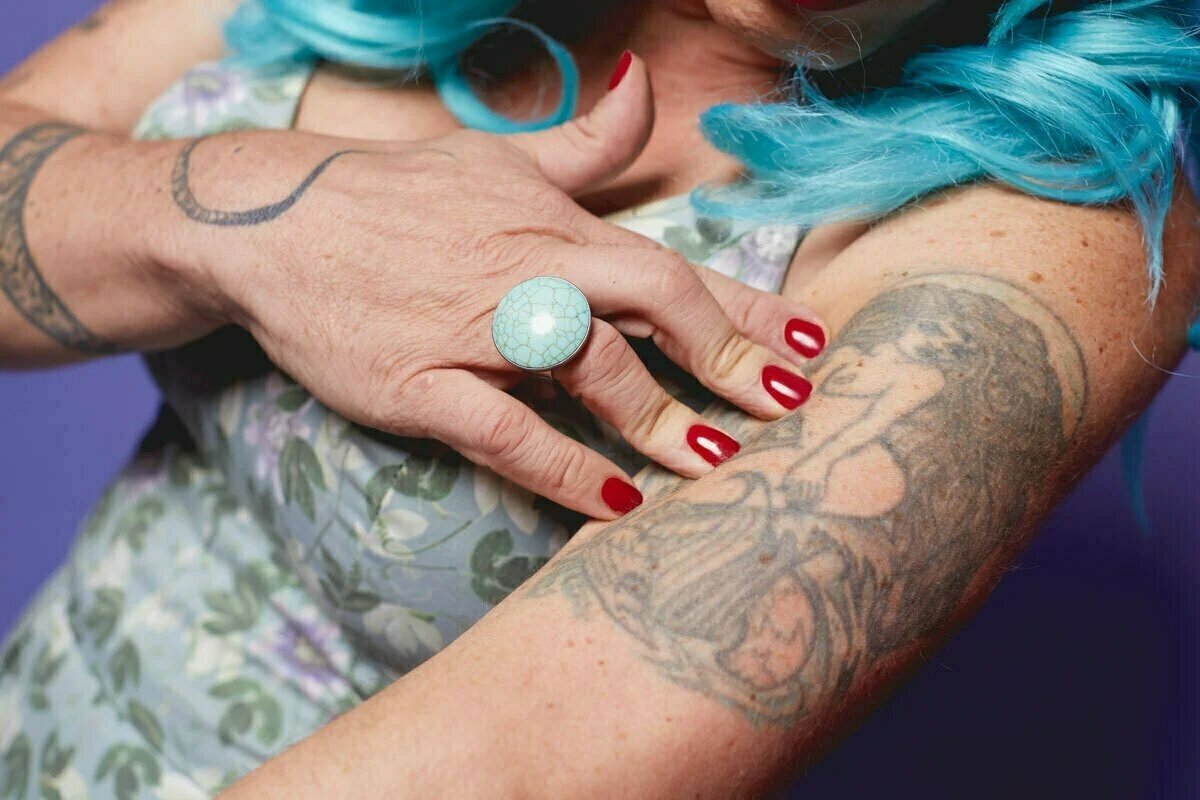 In terms of the professional world, what was the hardest part of transitioning?
There's always this intense and ever-present fear. You constantly imagine the world is more terrible than it actually is. Today, I have no doubts about the person I am and want to be. But yes, in the past, things were really tough. I worried all the time. It was destroying me, eating away at me. My friends were the ones who saved me and supported me from the very start of my transition. And there was another event that erased all doubts—the death of my sister. I realized that life was too short, that you had to be yourself, that you can't hide, that you can't pretend to be what you are not. Because death is right there around the corner, just lurking.
Is this the message you would like to give to people, and to members of your community, many of whom still struggle to be free in their daily life and at work? Do you see yourself as a role model?
Yes. Without wanting to or seeking to be one, I have become a role model. But I'd say I'm a pretty "easy" example to follow. It's not hard to tell people, "Be yourself." In so doing, you'll give meaning to your life. But it's hard to do because society is complex, and there's a lot of pressure. Cultural heritage also plays a role. I mean, I was already 35 when I did it, and people see me as an example.
It's a reminder of how hard it must be in Colombia, where society is strongly rooted in patriarchy and religion. Between 2019 and 2020, more than 500 people from the trans and LGBTQ+ community were victims of aggression or violence.
Honestly, these are factors you can neither ignore nor underestimate. I'll be the first to admit that I've been lucky. I've never had to live on the street, and my family has always supported me. What's more, I was financially independent pretty early on in life. My biggest gamble was following my passion for science and ecology. And yet it's paradoxical because it also really helped me emancipate and distance myself from religious or cultural prejudices. If I'd been born five years earlier, I don't think I would have been able to be who I am today. I was there when the doors were just opening.
How is it today for the LGBTQ+ community in Colombia? And in the professional sphere?
Many people find themselves in difficult situations. The reality of the LGBTQ+ community is not easy. But it's also perceived that way because they don't know what it was like in the 1980s. The community did not exist. There were no words to describe us. And recently, in the past 15 to 20 years, the LGBTQ+ community in Colombia has gained visibility. So much so that—culturally and socially—we're everywhere. There's an explicit legal status. The courts recognize our rights to gender and sexual diversity. Colombia in 2022 looks nothing like it did in the past. That's not to suggest everything is fine—we've made progress, but we still have a long way to go.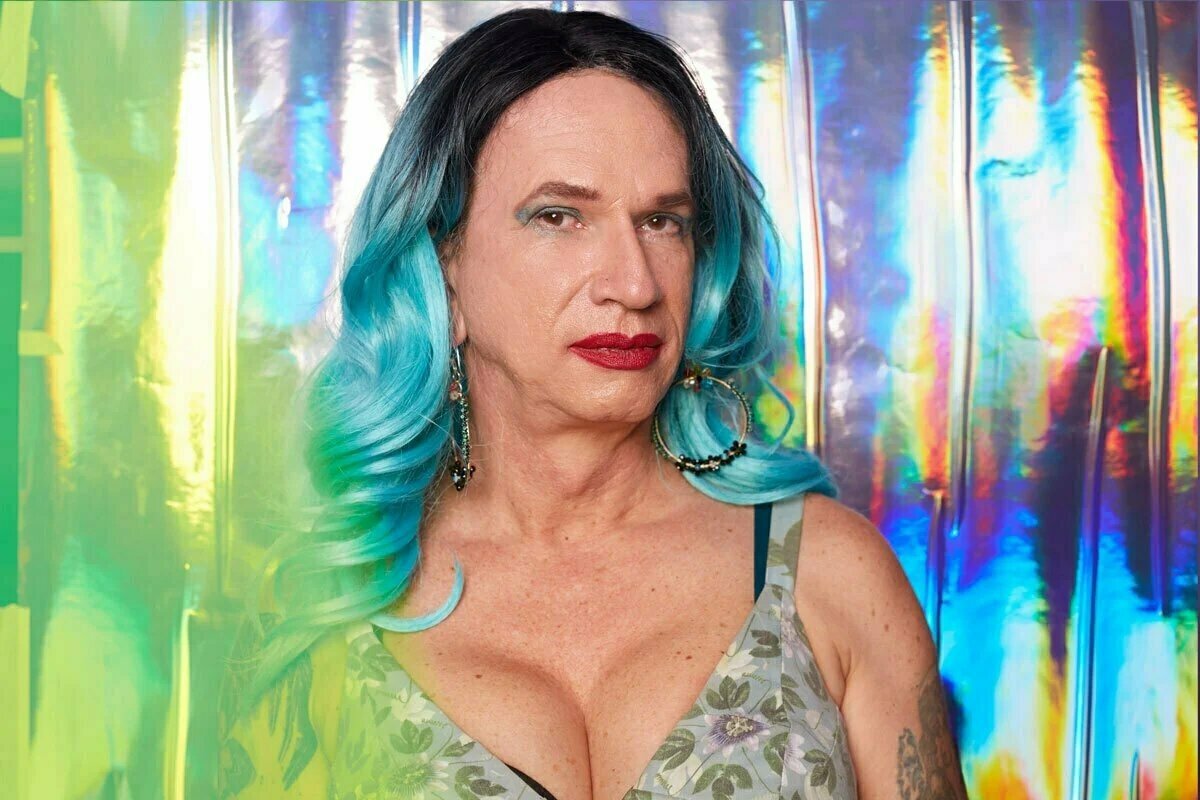 The concept of "queer ecology" is important to you. Can you explain it to us?
Queer ecology means that there is a diversity of life forms in nature. And this diversity must be seen from a humanist viewpoint as well as a linguistic one—and in a broad interpretation of what the wildlife and biodiversity all around us actually mean. The queer view of biodiversity helps us assign new words to the transformations instead of reducing ourselves to canonical parameters or stereotyped descriptions. There is multiplicity in species and ecosystems. Queer ecology is a different way of looking at nature—it insists on the fact that we can enjoy, without prejudice, the diversity of life forms and sexualities being expressed.
You are also an advocate of "green capitalism." Why is that?
In Colombia, green capitalism aims to build a public and private institution where companies play a key role in change and environmental protection. And they do it by taking into account the notion of sustainable work and biodiversity. This is not the best solution, of course, because of capitalism's deep and inherent contradictions. I consider this to be a milestone, a positive step that really opens the door to a new way of structuring economies. I believe that if we can move from masculine to feminine in a positive way, we can move from an unsustainable economy to a sustainable model. But I'm 58, which maybe explains my optimism.
Photo: Welcome to the Jungle
Translated by Andrea Schwam
Follow Welcome to the Jungle on Facebook on LinkedIn and on Instagram and subscribe to our newsletter to get our latest articles every day!

Looking for your next job opportunity ?
More than 200,000 candidates have found a job with Welcome to the Jungle
Explore jobs