11 apps to help boost your productivity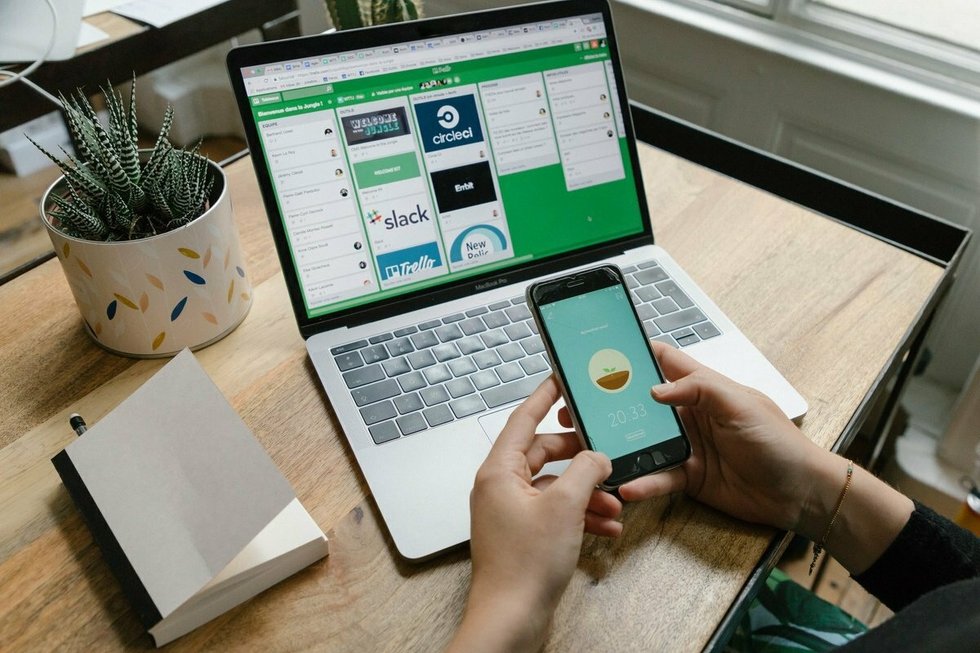 Time is our most precious commodity. That's why in the age of distraction, managing it properly is crucial. When we are at work, wasting time means being less productive. Don't worry, though, as there are lots of useful tools to help you to get organized, do more in less time and increase your productivity. Welcome to the Jungle has compiled a list of apps – sorted according to purpose – so that you can start to incorporate them into your day and become a master of time management.
To manage projects
Trello is a tool intended for group work. It acts as a huge virtual board where we can add cards (one for each task or project) and, within each card, include comments, lists of tasks to complete, lists of useful links and resources, deadlines, etc. The cards can be moved or changed between categories as we make progress with a project. They can go from "new projects" to "ongoing" to "completed," for example. Trello offers several price plans including one that's free.
This is one of the go-to tools of its sort, designed for any type of individual user and featuring an easy-to-use interface. It can be used to create projects of any size and scope – even personal and home ones. It also offers great multiplatform adaptability (iOS, Android, Windows, MacOS) and is more affordable. Todoist has a restricted free option as well as a premium price plan, which costs $4 for a month, or $3 a month when billed annually.
Similar to Todoist, but relatively more complex. However, strip away its complexity and you have a powerful project management tool. It's intended for Apple's ecosystem (iOS, MacOS, iPadOS). There is also a web version that can be used with any operating system. It allows you to create sequential projects (those where you have to complete a task before starting a new one) and also parallel projects (those made up of several tasks which can be executed in any order) among others. It also allows you to assign priority levels to projects, add comments and attach files. There are several price plans. However, the most popular one is the monthly subscription, which costs $9.99 and allows you to always have access to the latest version of the app.
To optimize your time
It's far too easy to go from "I'm just going to go on Twitter for a second" to "Oh no, I've done nothing for the past hour." However, this is a problem that can be fixed by installing this extension in your browser: it blocks access to certain websites at specific times and on set days. This way, you can be sure to steer clear of websites that eat up time during the working day such as blogs and social media. This tool is available for Chrome and Safari.
This tool installs an extension to your Gmail, multiplying its versatility. It has functions that allow you to manage the time you spend emailing, such as "pausing" an email until a certain day, checking whether an email has been read, etc. It also boasts a shared calendar and other features that allow you to insert questionnaires into your emails, create surveys, etc. There is a free version, but the paid-for option offers even more functions.
When trying to plan a meeting, the time taken up trying to agree on a day and time with others can be very unproductive. Calendly automates this process: you simply indicate your availability for having meetings on certain days and times. That way, anyone can invite you to one. The main difference with Google Calendar is that with Calendly, the meeting is automatically accepted if it coincides with one of the predetermined slots: automatization for driving up productivity.
This is a tool intended for companies and individual users so they can be more in tune with how they spend their working hours: crucial information for better decision-making. Toggl logs everything we do and for how long, and, if we indicate our hourly rate, it can even calculate how much money we've earnt (or stopped earning) with each task we do.
So you don't forget anything
This application is extremely useful and has become a classic tool for organizing notes and much more. It was created with the aim of running as a hub for all personal and professional information so that nothing is ever forgotten, goes missing or left unrecorded. For example, you can use it to organize paperwork, bills and any other relevant data. It's also useful for any internal documents of interest, such as templates for routine documents, personal records, organization charts to help guide us. Any idea is welcome on Evernote, which also allows you to upload files. The idea is to be able to easily locate all your useful information in one single place.
This is an alternative to Evernote which, as its name suggests, has been designed to be simpler to use. If you don't need to upload files and you're only looking for a place to store personal or professional notes, this app is perfect. It's also completely free.
Alternatives: Notes (for Apple), OneNote.
To boost communication
Slack has become one of the most popular tools for thousands of companies around the world when it comes to internal communication. The mechanics of Slack are simple: it allows for private chats between company workers, open groups where anyone can join and private groups where you can attend only if you have been invited by an admin. It allows you to share files and can also be integrated with hundreds of other applications such as Google Analytics, Google Drive, Outlook and Trello.
An application from the people behind Todoist, which was created with the intention of becoming an alternative to Slack. Although this application follows a similar concept, it's different in that conversations do not take place in real time – instead, they are seen as accumulated comments around certain conversations. This in turn reduces distractions and spares you having to deal with all the annoying notifications.
Alternatives: Microsoft Teams, Fleep.
You can now analyze your needs and select the apps that you think could help you in your job. You just need to start using them. You're just one step away from becoming an organizational wizard and seeing your productivity shoot up.
Photo: Welcome to the Jungle
Translated by Jamie Broadway
Follow Welcome to the Jungle on Facebook on LinkedIn and on Instagram and subscribe to our newsletter to get our latest articles every day!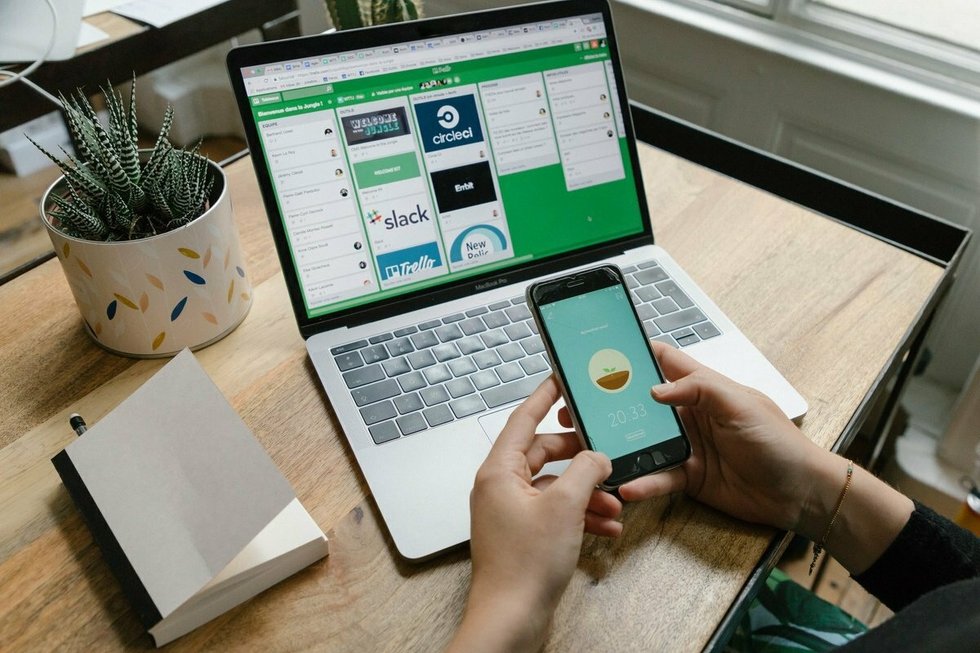 Looking for your next job opportunity?
Over 200,000 people have found a job with Welcome to the Jungle.
Explore jobs