To tweet or not to tweet: your digital fingerprint in the workplace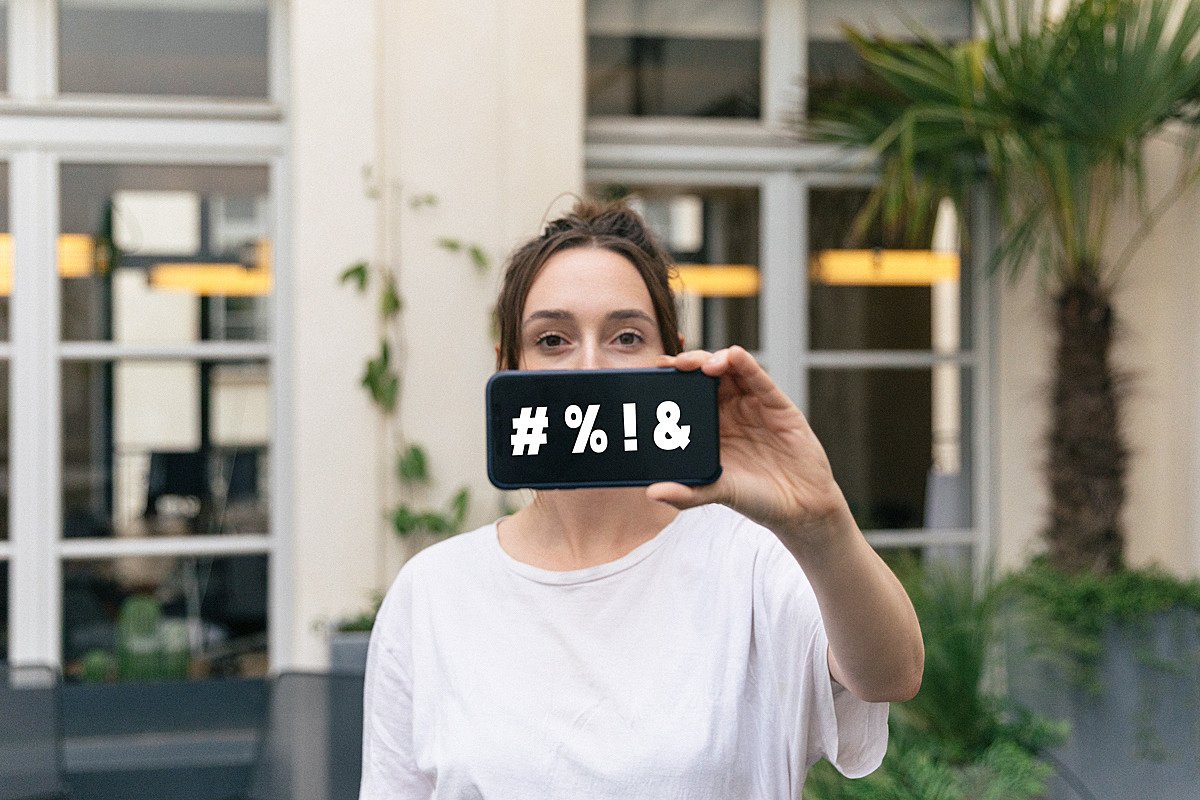 Unless you're planning on hosting the Oscars, you're probably not going through your back catalogue of tweets and social media musings, worrying if there are any skeletons lurking in your digital closet.
But, maybe you should. Here's how to make sure your social media presence doesn't affect your career.
---
It's nigh on impossible not to leave a digital trail during your daily life. Some 95% of the British population uses the internet, where everything from your browsing cookies to your purchases, location and social media activity are not only visible but designed to be so, either publicly or for the businesses you share it with.
We do have one fundamental control on the digital picture we build of ourselves, and this is social media. In 2019, 45 million people were active social media users in the UK. That's 67% of the population and an increase of one million people in just 12 months. Meanwhile, 96% of British internet users have used a social network or messaging platform in the past month. Facebook and Instagram are the most popular, closely followed by Twitter, which is used by just over four in 10 adults. That's a lot of people churning out and commenting on content every second.
Social media usage raises the fundamental issue of what you consider private and personal communication and if that aligns with your employer. But first…
Do we have any legal right to online privacy?
While Article 8 of the 1998 Human Rights Act gives the "right to respect for private and family life, home and correspondence", employment appeals tribunals have favoured companies in cases where personal use has referenced a company or a co-worker.
In a 2017 case, Plant v API Microelectronics Ltd, an employee of API Microelectronics claimed that she was wrongfully dismissed for her personal social media presence. She had been working at the company for 17 years with a clean record but one Facebook post changed that. Her post harmed the reputation of her company and went against its social media policy. The Norwich employment tribunal did not find her dismissal unjustified in this case.
More recently, in 2019, the BBC fired veteran broadcaster Danny Baker after he tweeted an image of a couple holding hands with a chimpanzee dressed in clothes with the caption: "Royal Baby leaves hospital." The BBC 5 Live presenter was accused of mocking the Duchess of Sussex's racial heritage and despite 61-year-old Baker dismissing the tweet as "a stupid unthinking gag", he was fired for what the BBC termed a "serious error of judgment".
But do employers really look at our social media profiles?
Inevitably, the boundaries have become blurred and increasingly employers are expecting a worker's non-work social media activity to meet their corporate guidelines on behavioural standards. In its advice to employers, ACAS, the UK arbitration body, warns, "Social media can affect communications among managers, employees and job applicants; how organisations promote and control their reputation; and how colleagues treat one another. It can also distort what boundaries there are between home and work."
In 2015, a woman lost her new job before she had even started her first day after complaining to a friend on Twitter that it was "f** a* job". Her soon-to-be ex boss sacked her—on Twitter—after the tweet was discovered, posting, "@Cella_ And…no. You don't start that new FA job today! I just fired you! Good luck with your no money, no job life."
Think before you post
Many professionals now view social media as an extension of their work email and the structures that apply there, with some using private social media behind strict privacy settings or closed groups. Nonetheless, even there, a screenshot can wreak untold damage.
Mariah Obiedzinski, senior director of content services at Stamats, said, "As far as company control over tweets, I'm all for holding people accountable for posting racist, sexist, or other hate-speech infused content. You wouldn't keep someone employed who stood on your sidewalk shouting racial slurs. Social media posts are a digital equivalent, but can be much farther reaching."
As we enter a new decade, it seems inconceivable that we would either share or initiate racist, homophobic or sexist material, for example. But what about strong political views? What about supporting, for example, in Ireland, a referendum on abortion or same sex marriage? How would this play with employers, current or future? A social media post is more than just a private rant at the water cooler or in the pub. It is global from the moment it is sent. So keep these tips in mind while posting:
How to stay in control of your online presence
So what's the best way to avoid a meeting with HR after a wild night out tweeting with abandon?
1.If your company has a Social Media Policy, read it. Usually these expand on your existing email policy but will include reputational risk clauses from social media use. Check with HR on any grey areas and get THEM to tell YOU, in writing or via email, just in case you have to argue it in court.
2.If in doubt, don't put it out there in the first place. "Delete" means nothing in an age of screengrabs. Just ask Danny Baker.
3.Have separate devices for separate accounts. If you need to maintain your company's social media accounts, make sure to use a different device for your own personal handles. This will help you avoid any mix-ups.
4.Consider going private. Or, at the very least, use one platform for friends and family and lock it in with privacy settings. This won't stop a screen grab of something controversial getting into the public domain, but who you let into your inner circle is down to you. If you have to use your own social channels for work—which those in marketing are usually required to do—bland never got anyone fired.
Posts that can get me into trouble?
It is important to read your company's social media policy, to make sure you don't engage in any online activity that violates the rules. Here is a non-exhaustive list of content you're usually not allowed to post:
Negative opinions about your company
Private or sensitive information about your company, employer or colleagues
Comments that constitute hate speech
Remarks that reflect badly on your company's reputation
Perhaps the last word is that of Mark Zuckerberg, who always warned of this from the inception of Facebook, a warning many of us chose to ignore. "The question isn't, 'What do we want to know about people?' It's, 'What do people want to tell about themselves?'"
Photo: WTTJ
Follow Welcome to the Jungle on Facebook and sign up for our newsletter to receive our best articles every week.
Managing director at Branditmedia
Add to favorites

Share on Twitter

Share on Facebook

Share on LinkedIn
Related reads
Latest articles
Receive advice and information on new hiring companies directly in your inbox each week.
And on our social networks: