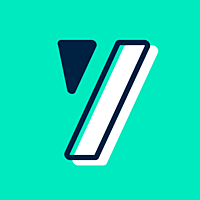 YOUSIGN
Product Manager (H/F/X)
CDI

 

Télétravail total possible
L'entreprise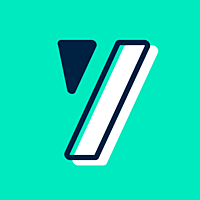 YOUSIGN
SaaS / Cloud Services

Entre 50 et 250 salariés
Le poste
Product Manager (H/F/X)
CDI

 

Télétravail total possible
Who are they?
Chez Yousign, nous réinventons l'expérience de signature électronique grâce à une solution SaaS rapide, légale et sécurisée 100% européenne.🖊⚡
Fondée en 2013 à Caen par Luc Pallavidino et Antoine Louiset, notre scale-up est présente en France, en Italie 🇮🇹, en Allemagne 🇩🇪 et posera bientôt ses valises en Pologne 🇵🇱 !
Notre objectif ? Devenir le leader européen de la signature électronique en permettant aux indépendants, TPE, PME et ETI, de simplifier leurs flux de travail. 🤸‍♀️
🚀 Pour cela, nous mettons toutes les chances de notre côté :
2019 : nous intégrons eFounders, l'un des meilleurs start-up studio SaaS en Europe,
2021 : nous levons 30 millions d'euros auprès de eFounders et Lead Edge Capital, déjà connus pour avoir investi dans BlaBlaCar, Asana, Zoom, Spotify ou encore Uber.
Nous proposons deux solutions de signature électronique :
une web application, prête à l'emploi et accessible de n'importe où,
une API (interface de programmation d'application), qui s'intègre facilement dans les logiciels métiers
Un peu de chiffres ?
À ce jour, Yousign, ce sont :
près de 180 yousigners en présentiel dans nos bureaux de Paris et de Caen ou en télétravail total (30% des salariés) 👦💻
plus de 10000 clients qui nous font confiance quotidiennement 🤝
plus de 3 millions de signatures chaque mois 🔝
un magnifique taux de croissance annuel, qui fait de nous la scale-up de signature électronique la plus performante d'Europe 💪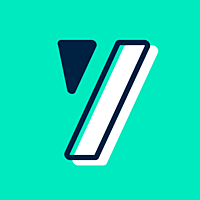 Visit the profile
Rencontrez Jean Baptiste, Engineering Manager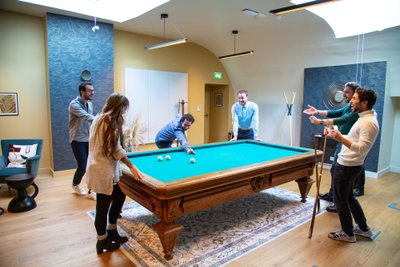 Rencontrez Jean Baptiste, Engineering Manager
Rencontrez Marion, Lead Product Marketing Manager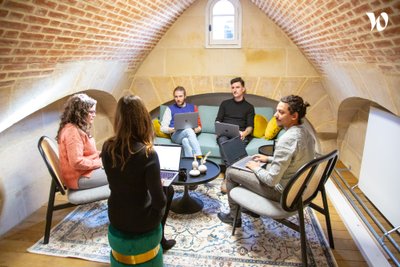 Job description
The product we are building
At Yousign, we are building a SaaS electronic signature product aimed at small and mid-sized enterprises. We therefore have to build an extremely simple and intuitive product, capable of handling a very large number of client companies (tens of thousands) and users (millions). To do this, we take a Product-Led Growth approach to every feature we develop, with the product playing a direct role in Yousign's growth!
We sell our product in two forms: as an app and as an API, both of which are used by several thousand client companies. We also offer third-party connectors: Salesforce, Hubspot, Zapier, etc. All these solutions are designed to make life easier for our users, whatever their usage practices.
In our sector, compliance and security are non-negotiable. We follow best practice in security throughout the product life cycle, all the way up to hosting. Yousign is a terrific place to learn about all these aspects!
Lastly, we are building a European market leader: our product naturally has to be multi-tenant and multi-country, and must enable us to roll out our business quickly in new territories. It's a tough challenge, but a hugely exciting one!
Product & Engineering organisational structure
We operate in multidisciplinary and independent teams (feature teams and/or impact teams), and a team is made up of developers, product designers and product managers. Each team focuses on a clearly defined objective (OKR) shared by all Yousign teams.
Above all, we are looking for Product Managers who are passionate about building the best possible product! If you are looking to make an impact, then Yousign is the place for you! 
Our teams are responsible for everything from Discovery to Delivery: identifying needs, validating and designing the solution, and monitoring its provision and use. 
We currently have 7 squads working on a variety of subjects: new features, connectors, public API, a major technical upgrade meeting our 4 business OKRs for the year 2022, etc.
We have adopted an agile delivery method and we do all we can to keep improving our practices. Specifically, we use a mixture of Scrum and Kanban, and our daily work is punctuated by key rituals: daily meetings, short iterations, regular product demonstrations and frequent retrospectives to help us improve constantly.
We are at a vital and hugely exciting moment in the development of our business, and we grow very quickly, without sacrificing quality! To maintain this difficult balance, we are always seeking to do better in our processes, methods and tools.
Our product process
For everything we produce, we have a Discovery phase and a Delivery phase. We use many tools and methods for each of these phases, but here, we want to focus more on the process.  
These phases are not merely sequential: we switch regularly from one to the other on the same subject, because what we deliver to our users becomes a source of lessons for us. 
In Discovery, we follow four main stages to reduce user, product, go-to-market and profitability risk. 
Our design is based on the Product Requirements Documents (PRDs), which allow us to document the essential elements of a feature: who it is aimed at, what aim it meets, what its value proposition is, how it will be integrated in the solution, etc. 
In the Delivery phase, we use a fairly conventional mixture of Agile methods (Scrum & Kanban), which allows us to deliver regular value increments to our users. 
Our culture: learning together
We promote internal and external knowledge sharing:
Guilds enable experts in a subject to learn from one another and teams to best share practices
We organise a time each week when each team can share its progress with the others
We share information about Engineering & Product matters on ourblog
Each year, each team member can attend the talk or conference of their choosing, paid for by Yousign.
Roles
Understand our users' needs through numerous Discovery practices, tools and methods (e.g. Design Thinking, Problem/Solution Interviews, concept tests, immersions etc.)
Specify and work closely with the technical teams during the Delivery phase for the changes and upgrades to come
Draft the Product Requirement Documents (PRDs) to help us study all aspects of the feature: need, solution, design, breakdown into work packages, compliance.
Update and suggest changes to the roadmap for your squad, and communicate as widely as possible on progress made so that all Yousigners are informed out how our product is evolving ✍️
Finally, manage the usage and impact of all your deliveries over time.
Desired profile
You will start out with responsibility for upgrading key features and for the web experience. In time, you may also change teams and subject matter, depending on Yousign's objectives. We therefore expect you to have had at least some experience as a Product Manager, and to have knowledge of Delivery practices; you can learn about Discovery practices on the job.
Here are some additional qualities that could tip the balance in your favour: 
Ability to work autonomously and take strong ownership of your projects
Experience in Product Management
An approach centred on the user experience and a desire to create the best possible product
Business English
Desirables
You have already launched a product "from scratch"
You have already worked on multi-user features such as Workspaces
Knowledge of Product-Led Growth principles
You thrive in an international working environment
What you will find at Yousign:
A scale-up that puts product and technology at the heart of its strategy
A management method that promotes empowerment and alignment of all teams around shared goals (OKR)
Cutting-edge product methods and culture
An environment that is supportive, demanding and stimulating in equal measure.
A genuine remote working culture
Top-class premises in the centre of Paris and Caen, as well as the possibility of working remotely! 
Interested? Here are the next steps:
Interview with a recruiter
Discussion with Laure (Head of Product) 
Meeting with Christopher (VP Product)
Case study 
Final offer
Questions and answers about the offer
Ajouter aux favoris

Partager sur Twitter

Partager sur Facebook

Partager sur Linkedin
D'autres offres de Project / Product Management
Ces offres peuvent vous intéresser !
Galadrim

CDI

Télétravail partiel possible

AlumnForce - Alumni Success Platform

CDI

Télétravail partiel possible

Toucan Toco

CDI

Télétravail partiel possible
Voir toutes les offres