La tribu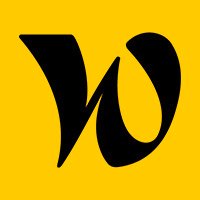 Welcome to the Jungle
Media, Recruitment

De 50 à 250 salariés
Le poste
Marketing Manager Czech Republic
About
Is the job market a Jungle?
Welcome to the Jungle is the multichannel media company that aims to inspire every individual to thrive in their professional lives.
We propose a wide variety of high-quality content (articles, videos, series, podcasts, magazines or events) to help young professionals rethink their relationship with work.
We have also created a content-rich website with 3000+ detailed company profiles – including photos, videos, and statistics (number of employees, gender, average age) – making valuable job search information accessible for prospective candidates. It is now way easier for them to narrow down the tribe they belong to!
Aiming to propose the best possible candidate experience, we provide recruiters with Welcome Kit, an in-house applicant tracking system (ATS) that is collaborative, intuitive and efficient. Recruiters using Welcome Kit can post unlimited job offers within their company profile, and efficiently manage every candidate application.
Job description
We are a media and tech company committed to build the new experience at work.
In order to help companies offer the best possible candidate and employee experience, we have developed a suite of SaaS products only available for WTTJ's clients and partners. This includes:
Welcome Kit, an ATS that allow users to post unlimited job offers, manage candidate applications in a simple and efficient way or create their own career page.
Welcome Home, an intranet (that really works!) to foster employee engagement and shared knowledge. It also helps new members during their onboarding program.
Welcome Originals, our first mobile app dedicated to professional development (launch is scheduled next October).
To keep growing in The Czech Republic, we are looking for a creative, results-driven Marketing Manager. With a great media sensitivity and digital, you'll be taking care of all of B2B marketing activities for this market.
Reporting to Honza, you will also work closely with our Marketing team based in France and as a perk you'll go through the onboarding process in Paris!
As a media company, we think content is our most powerful tool to achieve that, and it resonates through our marketing, communication and event strategies. Now we need you to go the next level!
Here are some of your future missions :
Missions:
Acquisition
You will manage demand generation with our B2B website and organic/paid campaigns on social media : product campaigns, e-books campaigns, other campaigns, etc.
You will manage CPM, CAC, LTV, CPC, CR, GA in a day to day basis.
You will be also responsible of managing marketing budget and work to optimise bidding strategies.
Nurturing
You will use content (articles, e-books, webinars…) to nurture leads with advertising and emailing campaigns (templating, audiences segmentation, campaign analysis, etc).
Lead management
Your will manage leads on our different CRM: Leads flows, segmentation, automation & workflows and ransactionals emailing.
You will nurture, score & find high opportunities.
You will distribute leads to the CZ sales team.
You will work closely with the CZ sales team to get feedback and improvement ideas.
Retention
You will work with Account Management, Customer & Product Srategy & Business analysis teams to help reducing churn with marketing actions for our clients.
Revenue
You will work with french Sales & Marketing team to improve our products distribution strategy.
Analytics
You will work with our data team to create specific dashboards.
Preferred experience
At Welcome to the Jungle, we are all coming from (really) differents backgrounds, that's our main strength!
Our Marketing Manager would be someone with:
A strong experience (at least 3/5 years) on a similar position (Marketing Manager, B2B Marketing Manager, Lead gen specialist, etc.) in a fast-growing environment.
A specifically proven track record on lead generation
A data-driven mindset, test & learn : You will read data and take decisions
An excellent communications and writing skills both in czech and english
An overall experience on all Marketing related topics: acqusition, retention, social media, events, etc.
A really strong interest for media : digital articles, videos, podcast, print magazine, etc.
And the following will be also a really nice to have:
You have already worked with Pipedrive or HubSpot.
You have already worked with Google Data Studio, Google Tag Manager.
You have certification : GAIQ, TABLEAU, GTM, HubSpot Marketing hub, etc.
You have already worked with MailChimp and/or HubSpot Marketing hub.
You have already worked with Google ads and/or Facebook ads.
What you'll find joining us?
Lots of freedom and flexibility
Remote friendly company : you can work from Home
The opportunity to get creative and try new things
A corporate (un)culture that will keep you entertained
Offices in the center of Prague
Travelling abroad (most often to Paris)
Regular teambuilding with all WTTJ countries : France, Spain, UK, etc.
Welcome to the Jungle aspires to promote a positive social impact. Its mission includes paying particularly close attention to fostering diversity, inclusion and equality within teams as well as within its community.
Recruitment process
Step 1 : 45 minutes video call with Talal, Talent Acqusition Manager
Step 2 : 1 hour face to face interview with Honza, CEO for The Czech Republic & Slovakia
Step 3 : Case study to give you a more precise idea of the daily job
Step 4 : 1 hour video call with Olivier and Maxime, Growth Manager B2B
Step 5 : Final video call with Sean, Expansion Manager & Camille, General Manager
Questions and answers about the offer
Ajouter aux favoris

Partager sur Twitter

Partager sur Facebook

Partager sur Linkedin
Notre sélection d'articles pour vous
Inspirez-vous avec une sélection d'articles