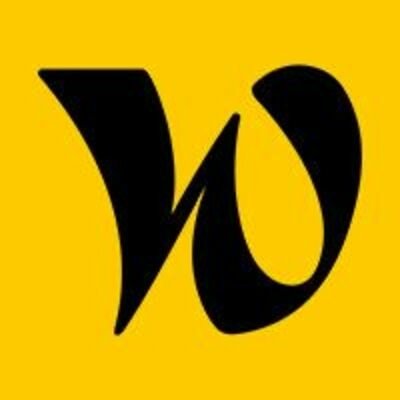 Welcome to the Jungle
Account Manager
Télétravail total possible
Cette offre a été pourvue !
Who are they?
At Welcome to the Jungle, we make work actually exciting. We do so by building innovative employer brand solutions that make companies attractive to workers, and by creating inspiring experiences and content that empower workers and companies to build new rules for a more sustainable work.
Our job board provides thousands of job offers to help digital workers explore the professional world and find exciting career opportunities, with the most immersive and friendly design on the market.
Our B2B solutions make companies attractive by highlighting their employer brand to attract the right talent, and enable them to offer a seamless recruitment experience to job hunters and recruiters.
Our media about work empowers workers and companies to build new rules for a more sustainable work experience. We do so by exploring the future of work with our experts, and by sharing first-hand advice from workers and leaders going through shared experiences.
We believe that another work is possible, a work that is exciting and sustainable, one that takes care of people and the world. A work that reconciles the company and those who make it. Yes, we have great ambitions for work. We want it to inspire us, excite us, make us free and proud, to strengthen our capacity to positively transform the world.
We want to give work a sustainable place in our lives.
Welcome to the Jungle in numbers:
Founded in 2015
A team of 300+ people based in the city center of Paris and Prague.
2.9M+ unique visitors on our website every month
5000+ client companies including Sephora, Groupe Fnac Darty, My Little Paris, Leboncoin, Société Générale, PwC France, Amazon, EY, Johnson&Johnson, Checkout.com…
Want to know more about us? Visit https://www.welcometothejungle.com and https://solutions.welcometothejungle.com/.
What it's like to work in the Jungle?
You will be part of a meaningful and challenging mission: you will contribute directly to prepare the future of work and promote a positive social impact (and it starts with internal experiments!)
You will work in an international environment: 16 different nationalities are represented in our teams, we have offices in Prague and we are preparing our international expansion
Your work life balance will be guaranteed through strong initiatives including the 4-day work week

You will be able to choose your workplace thanks to our highly flexible remote policy:

You come to our great offices in the heart of Paris (Sentier district) because you want to, not because you have to: we do not have a minimum day of presence in the office.
Most of our positions are also open to full remote: 30% of our teams already practice it!

Your well-being is our priority: you will have access to moka.care, a solution to help you take care of your mental health.
You will get an attractive salary package: employee shareholding for everyone, lots of benefits (meal tickets (Swile), great health insurance (Alan) with 66% covered by the company, CSE gift vouchers, etc.)
We want everyone involved in the growth of our project: this is why everyone has employee shareholding at Welcome to the Jungle
At Welcome, we truly care about your professional development. We will train you on the subjects that will make you grow through our training programs : formal training plan based on your needs, or through internal Jungle Academy, or mentoring or even via our self-training space where your will find various curated contents (Management, English courses, writing workshops, Excel training…)
We will help you in your career development providing clear career paths and creating opportunities around mobilities and promotions.
We support our employees in their role as parents and future parents through various initiatives: birth allocation, extra days for co-parents, re-onboarding program after maternity leave, breastfeeding room
You will join a mission that pays particularly close attention to fostering diversity, inclusion and equality within teams as well as within its community
You will be able to enjoy our many team rituals: annual team days, bi-annual roadmap & project presentations in a Parisian theater, monthly All Hands, quarterly parties… and more! (Know more about our corporate culture here)
For all these reasons and more, we have been rewarded by the B-corp label, a very selective label where we meet the highest standards of social and environmental impact.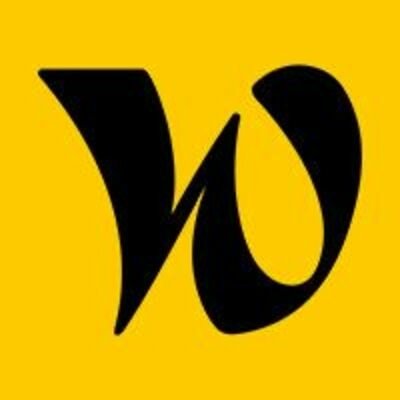 Discover Welcome to the Jungle
Let's go!
Découvrez la culture d'entreprise chez Welcome to the Jungle
Job description
Au sein de l'équipe Business et plus précisément l'équipe Account Management, tu vas gérer, faire grandir et alimenter un portfolio de clients en étant leur point de contact privilégié tout en assurant leur satisfaction.
Ton objectif est de fournir la meilleure expérience client afin de réduire le churn tout en maximisant l'upsell et les opportunités de cross sell.
Agissant directement sous la responsabilité du Team Lead Account Manager Mid Market (entreprises clientes entre 150 et 1000 collaborateurs) et au sein d'une équipe de 6 personnes, tu seras responsable de :
Développer des relations de confiance au sein de ton portfolio :

En conseillant les clients sur les meilleures utilisations de nos produits

En préparant et menant des réunions avec les clients

En partageant les données et les cas d'utilisation à succès

En devenant un partenaire au fil du temps sur tous les sujets de marque employeur grâce à une forte expertise

En identifiant les besoins et en proposant toujours des solutions qui apporteront plus de valeur ajoutée aux clients

En anticipant et prévenant les potentielles insatisfactions afin de réduire le taux de churn

Identifier les opportunités de business au sein de ton portfolio (stratégie d'expansion) et poursuivre les opportunités de croissance au travers d'upsell et de cross sell

Mettre en valeur les produits Welcome to the Jungle en partageant le feedback client afin de contribuer au développement produits et à l'amélioration des process pour aider au succès de l'ensemble de l'équipe
Pour une meilleure vision du poste d'Account Manager, tu peux jeter un œil aux vidéos ci-dessous :
Onboarding
En premier lieu, tu participeras à un processus d'onboarding général qui consiste à découvrir toutes les équipes et l'ensemble des projets. Ensuite, tu participeras à un onboarding spécifique dédié au pôle Business et à ton rôle (démos, phone pitch, documentations…). L'idée est de te donner toutes les clés pour que tu puisses atteindre tes objectifs.
Stack
Pipedrive

ChargeBee

Modjo

Slack

Notion
Ce que tu trouveras chez Welcome to the Jungle
Un projet ambitieux dans le secteur du recrutement et de la marque employeur… Et aussi beaucoup d'idées pour le faire grandir. Une équipe de plus de 300 personnes enthousiastes, passionnées et unies autour de la construction et l'évolution de ce projet.
Si tu souhaites travailler en télétravail ou dans un espace de coworking de manière régulière, ce n'est pas un souci, nous avons une politique de télétravail total.
Le plus important est que tout le monde évolue dans les meilleures conditions possibles.
Preferred experience
Chez Welcome to the Jungle, nous venons tous de backgrounds différents, c'est ce qui fait notre force !
Tu as le profil idéal si :
Tu as environ 4 ans d'expérience en account management et/ou en business development

Tu aimes comprendre les besoins, convaincre et vendre

Tu aimes trouver des solutions et tu prends des initiatives pour résoudre un problème client

Tu es organisé(e), rigoureux(se) et réactif(ve)

Tu es orienté(e) données et tu sais évaluer la situation d'un client en fonction des datas dont tu disposes

Tu as l'habitude de gérer du volume

Tu parles et écris couramment le français et l'anglais
Welcome to the Jungle a pour ambition de promouvoir un vrai impact social positif. Sa mission est d'encourager la diversité, l'inclusion et l'égalité au sein des équipes mais également au sein de toute la communauté WTTJ.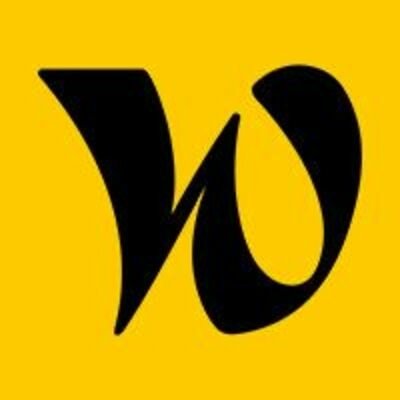 Welcome to the Jungle
Cette offre vous tente ?
Questions and answers about the job