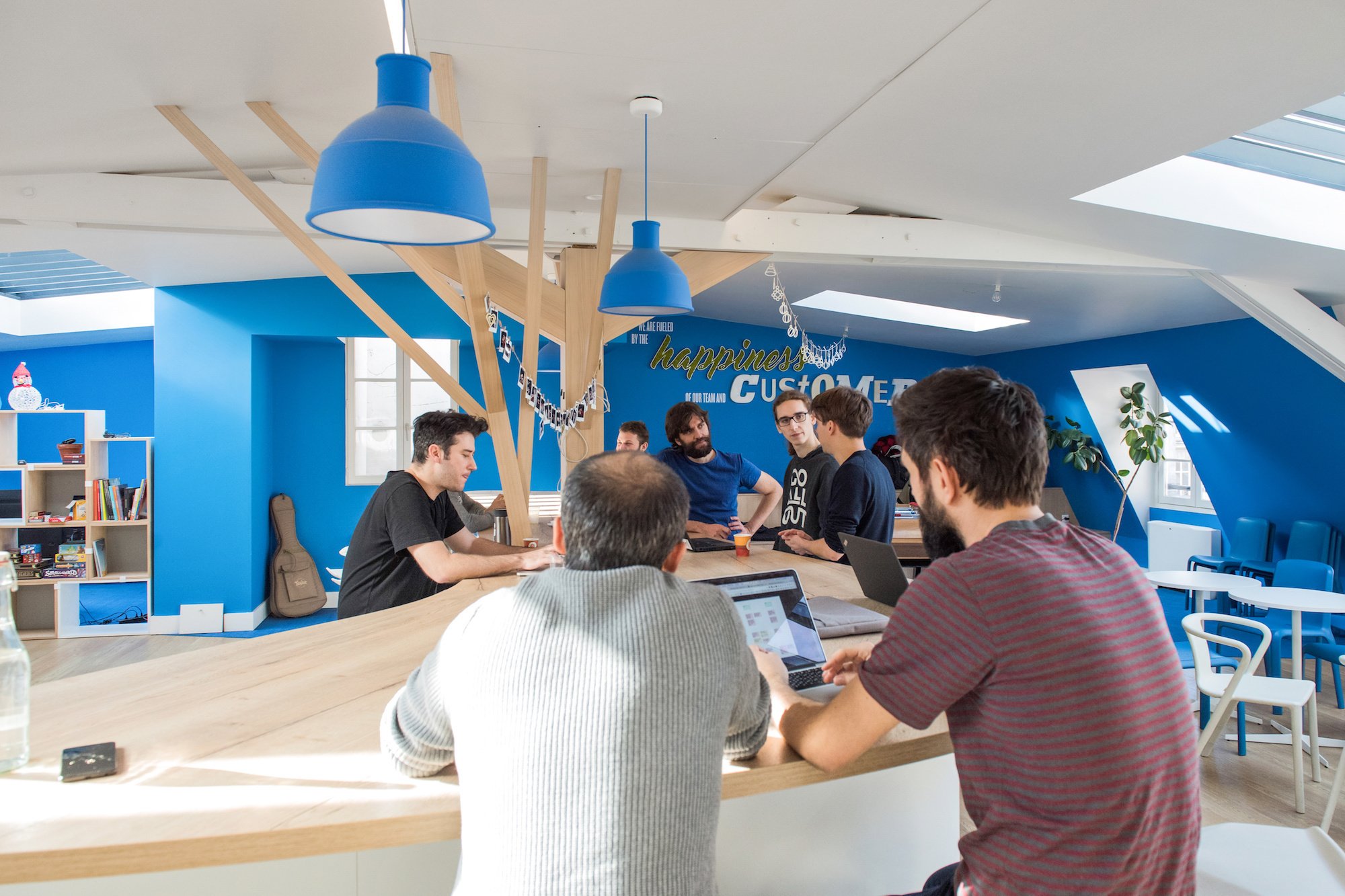 UKG
Ressources humaines, SaaS / Cloud Services

Paris, Asse, Bracknell, London, Londres, Madrid, Stuttgart, Zurich
Here at UKG, Our Purpose Is People. UKG combines the strength and innovation of PeopleDoc, Ultimate Software, and Kronos, uniting three award-winning, employee-centered cultures. We strive to create a culture of belonging and an employee experience that empowers our people. UKG has more than 13,000 employees around the globe and is known for its inclusive workplace culture.
UKG (Ultimate Kronos Group) delivers HCM, payroll, HR service delivery, and workforce management solutions to drive better business outcomes, improve HR effectiveness, and create a more connected experience for everyone. The company serves more than 50,000 customers across 165 countries.
What they are looking for
At UKG, we are looking for all kinds of candidates to join our global team, from entry-level to leadership, customer-facing to technical roles. Check out our open roles today to find an opportunity that fits your skillset!
We are always in the process of improving our software for our users and supporting the incredible growth of UKG, so to build the UKG of tomorrow, the team is looking for people who are not afraid of a challenge, a strong desire to learn, and a willingness to go on a great international adventure.
Here are 3 bonus criteria that will help you stand out as a candidate!
Excellent communication skills. As a team and international company, we communicate mostly in English.
Share our values: Our Purpose Is People.
Be passionate about the work you do.
Questions et réponses sur UKG