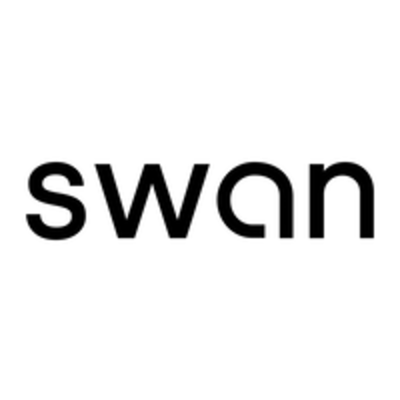 Swan
Senior Customer Support Specialist (German speaker)
Paris…
Voir plus
3
Expérience :
Non spécifié
Cette offre a été pourvue !
Who are they?
Swan, a European fintech company, is the easiest way to add banking features to your product. This can be called "Banking-as-a-Service" or "Embedded finance". We built Swan so that anyone can start embedding banking features within just minutes of visiting our website. Swan is truly fast and easy to use.
Swan already has 70+ customers across 10+ European countries, large enterprise and startups alike. They include Carrefour, Pennylane, Alma, and Ride.Capital. We're on track to take things much, much further, by embarking on Europe — localizing our product, and internationalizing our team and partner portfolio.
Swan has received 21M€ funding from VCs like Accel and Creandum. We're a Mastercard principal member and a licensed financial institution, passported across Europe.
We have a hybrid remote-work policy, with 100+ Swanees across offices in Paris, Bordeaux, Berlin and Barcelona! Wherever you're coming from, come as you are! We're open to all kinds of people, from all walks of life. If you're excited about joining a European fintech adventure, Swan is the way!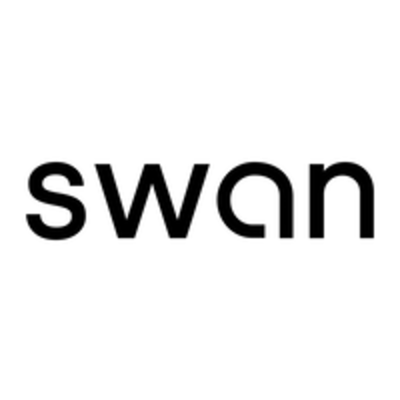 Let's go!

Job description
Swan is looking for a Customer Support Manager to join its Operation team.
Operations are a key pillar to Swan's success. Their mission is to provide a flawless end-end customer experience. This team includes our Customer Success Managers, Technical Account Managers, as well as our KYC teams. These folks are all about customer obsession and making sure Swan offers the smoothest, most elegant BaaS experience out there!
✨ Your mission
Managing customer relations via email and telephone: Being the first point of contact for customers, you will be responsible for providing timely and helpful responses to their inquiries and requests. You will have to empathize with their situations and find the best solutions to their problems.

Developing product expertise: You will need to have a deep understanding of our products, features and functionalities in order to assist customers with their questions, issues and feedback. You will have to be able to communicate technical information, and be able to adapt to new updates and releases.

Building and improving our internal and external documentation: You will be in charge of creating and updating our knowledge base, FAQs, user guides, tutorials and other resources that will help customers find answers and troubleshoot issues by themselves. You will have to ensure that the information is accurate, relevant, accessible and easy to understand.

Creating and improving support procedures: You will be responsible for defining, documenting, and improving the processes and workflows that help us deliver high-quality support to our customers. You will have to collaborate with other teams (Compliance, CSM, Engineering, Sales) to identify pain points and opportunities for optimization, and implement changes that increase efficiency and effectiveness.

Working with Compliance, CSM, Engineering, and Sales teams to represent the voice of the customer: You will be the advocate of our customers within the company, and make sure that their feedback and needs are taken into account in our strategic decisions, product roadmap and development plans. You will have to build strong relationships with other teams, collect and analyze customer data, and provide insights and recommendations that drive customer satisfaction and retention.
Preferred experience
✨ You're a great match if:
Excellent English and German language abilities: You will need to be proficient in both languages (spoken and written).

Attention to detail: You will need to be meticulous and thorough in your work, and strive for perfection in every task you undertake.

Autonomy in work: You will need to be self-motivated, proactive and independent in your work, and be able to manage your time and priorities effectively. You will have to take ownership of your tasks and projects, and be accountable for their outcomes and results.

Ability to understand and explain technical concepts in simple terms

Knowledge of the banking industry is a plus: You will need to develop a good understanding of the banking industry, its regulations, practices and trends, and be able to apply this knowledge to our products and customers.

Mindset of being a "problem solver": You will need to be a creative and resourceful thinker, and have a positive and can-do attitude towards challenges and obstacles.

Focus on customer satisfaction and well-being: You will need to be genuinely empathetic, caring and responsive to the needs and expectations of our customers, and be able to build trust and loyalty with them

Our ideal teammate: Empathetic. Skilled. Frank. We love to challenge each other, and we leave our egos at the door
It's okay if you don't tick all the boxes — don't let imposture syndrome prevent you from applying! 🙌 
About Swan
✨ Perks of being a Swanee:
ESOP packages available 😊

Flexible remote policy, ask us about it!

Swan encourages you to have fun staying fit, thanks to partnerships with Classpass & Gymlib.

Twice a year we go somewhere gorgeous (a chateau, a mountain) where we reconnect, deep-dive into big topics, and relax.

This isn't a perk, it should be the rule, but diversity and inclusion are important at Swan. We're working hard to get better every day.
✨ Our values:
Be human: Be straightforward, transparent, and sincerely care. It's all about integrity and doing the right thing.
Ambition: We're in this for the long game. We want to transform the entire market, and be the engine for Europe's next tech champions!
Collaboration: We believe in the power of collective intelligence. We love to challenge others' ideas and be challenged in return. May the best ideas win.
"Move fast, don't break things": If we must choose between security and going fast, we choose security. We are in banking, after all.
Make everything simple: Simplicity.
Recruitment process
A 30-min video call with Amélie, our Talent Acquisition Manager, to get to know you, understand your career expectations and answer your questions

A case study and an interview with Guillaume, our Lead Ops

An interview with Thomas, our Head of Operations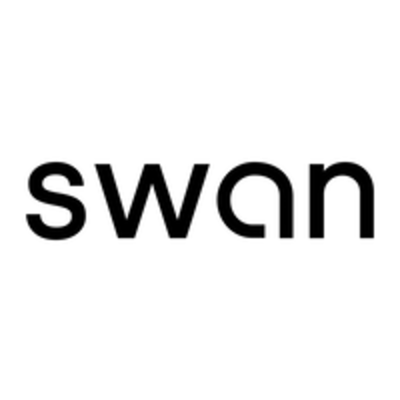 Swan
Cette offre vous tente ?
Questions and answers about the job