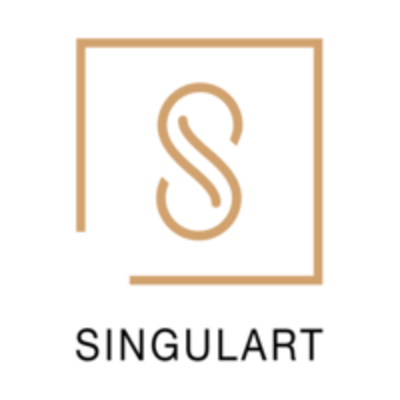 SINGULART
Business developer - French Speaker - Internship @Balthasart
Stage

 

Éducation :

Non spécifié

Expérience :

Non spécifié
L'entreprise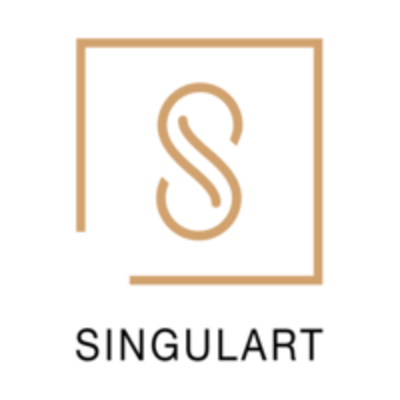 SINGULART
Musées / Institutions culturelles, E-commerce

Entre 50 et 250 salariés
Le poste
Business developer - French Speaker - Internship @Balthasart
Stage

 

Éducation :

Non spécifié

Expérience :

Non spécifié
Who are they?
Founded in 2017, SINGULART is an online art & design gallery dedicated to helping artists and designers take on the international barriers of the art market. Today, our team is composed of 140 people and 28 different nationalities, what a journey in 5 years!
In November 2021, we secured a €60 million SERIES B fundraising, the most successful in the history of the cultural sector! What a journey in only 5 years and with so many more challenges to come! On a daily basis, we work hard to strengthen our mission: empowering artists and designers and connecting them to art lovers around the world!
Our motto? Moving the world with creativity
Our goal? To put creators at the center of our society, to help art lovers in their artistic discoveries and finally to make the art market more transparent and accessible.
Why? Because we believe in the power of creativity. It opens minds, brings beauty to our life and cultivates peace.
Driven by a human mission, we share diversity and equity in our DNA. We value collaboration and innovation. Caring for our people is at the core of what we do, we want them to grow so we provide equal opportunities for all. We believe that all together we are able to move forward, so join our creative, international team and let's empower artists and designers together!
Job description
Balthasart is where up-and-coming artists and the next generation of collectors meet. It is both a vertical marketplace, with unique and affordable artworks, and a SaaS solution, aiming to help artists reach their full potential.
Balthasart is a new adventure of launching a business with the security provided by a scale-up that is already a leader in its main market (SINGULART).
We are looking for a Business Developer to hunt the most talented artists to make them join the platform.
The internship will start in January 2023.
The responsabilities
Sales Development: convince artists in the blink of an eye to join Balthasart by using the best communication and sales techniques, ensure the progress of your leads through different stages and channels, own your target and manage your pipeline to achieve your monthly goals.
Lead-gen and e-mail flow: build e-mail flows to convince artists to book a call with you.
Growth hacking: find smart ways to get new leads from your calls (referrals etc)
What we look for
Motivated and dynamic: you love challenges, you love to close deals, you never take no for an answer
An excellent salesperson: you are able to transmit your passion for our project and convince our artists to join balthasart, you have previous experience in an online market with calls and sales management
Passionate about customer relations:  you know communication is key and you understand that customer service is essential to make a young company move forward 
Versatile and a multi-tasker: you are able to manage a pipeline including multiple relationships at a time, you like change and you are looking forward to working in a high pace environment
Structured in the planning and execution of commercial actions
A team player always seeking new ideas to implement in our structure
Fluent in French and English, any other language (Spanish, Italian, German) is a plus
Why us?
You join a great startup with strong growth (recent fundraising of 60 M€)
You will actively contribute to the success of a project in its seed phase, while benefiting from the resources and security of SINGULART
Location: Our office is located in Châtelet. You will work in the heart of Paris and easily access everything.
Diversity: 27 nationalities among 130 people. We celebrate it all year round with specific events dedicated to all the different cultures (Chinese New Year, Italian cooking lesson,..)! 
And Parity: 57% of our employees are women! We also try to be more inclusive in our Tech Team by creating partnerships with 50inTech or Ada Tech School! For Women's Rights Day, we dedicated an entire week to the subject with conferences and debates.
Remote Policy: We value your work life balance and therefore created an official charter. We propose 2 days remote and 3 days per week at the office.
Come as you are: We are not all Nirvana fans but we definitely believe that it's through difference that we can grow so let's start by being YOU!
Boost your career: In a hypergrowth environment things change so fast and everyone can propose initiatives and has the possibility of evolving rapidly. 
Wellbeing at Work: Your wellbeing counts! We propose a Neoness program, fresh fruits twice a week, webinars on how to handle remote working or the mental workload or even piqueniques when the sun is shining!
Discover art with us: We provide different training on art throughout the year. We organize each year the visit of a specific museum: Fondation Cartier in 2019, Fondation Société Générale in 2020 and La Bourse du Commerce for 2021!
CSR: Let's be honest, we are still at the beginning but we created our own internal group "The Climate Crew" and organized our first Earth Day! So if this topic is important to you and would like to contribute to the strategy, join us!
Questions and answers about the offer