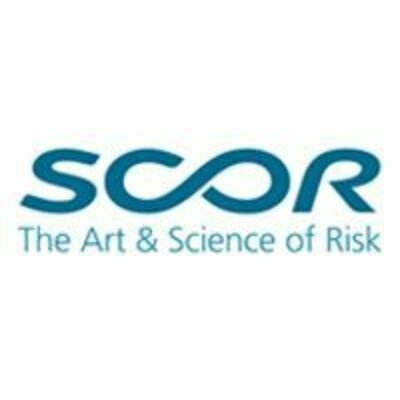 SCOR
Cyber Underwriting Analyst
CDI

 

Éducation :

Bac +5 / Master

Expérience :

> 1 an
L'entreprise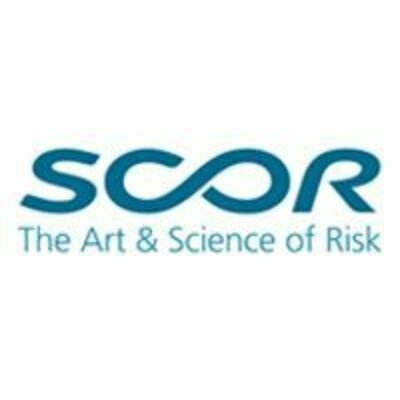 SCOR
Le poste
Cyber Underwriting Analyst
CDI

 

Éducation :

Bac +5 / Master

Expérience :

> 1 an
Qui sont-ils ?
SCOR, the 4th largest reinsurer in the world, provides insurance companies with a diversified and innovative range of solutions and services to control and manage risk. Leveraging experience and expertise to deliver "The Art & Science of Risk", SCOR provides cutting-edge financial solutions, analytics tools and services in all areas related to risk - from Life & Health and Property & Casualty insurance to Investments. Our specialized teams operate in over 160 countries, fostering long-term relationships with clients. In order to provide our clients with a broad range of innovative reinsurance solutions, SCOR pursues an underwriting policy that is founded on profitability and supported by effective risk management strategy and a prudent investment policy. This approach allows us to offer clients an optimum level of security, to create value for shareholders, and to contribute to the welfare and resilience of society by helping to protect insureds against the risks they face. At SCOR, we believe that employing people from different backgrounds and ensuring inclusivity is a major driving force for the success of the Group. We are committed to fostering a work environment in which all employees are treated fairly and respectfully, have equal access to opportunities and resources, and can contribute fully to SCOR's success.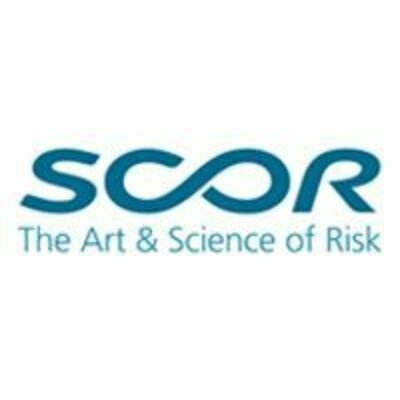 Visiter le profil
Rencontrez Emmanuel, Chief Human Resources Officer

Rencontrez Sarah, Financial Solutions Manager

Rencontrez Julien, Responsable Architecture Solutions Transv & Innov
Descriptif du poste
SCOR P&C is recruiting a Cyber Underwriting Analyst based in Paris to support the development of our Cyber Underwriting operations. The Cyber Underwriting Analyst will help building SCOR cyber expertise and sharing knowledge with internal and external stakeholders.
Within P&C Solutions, a global technical and expertise center, Cyber Solutions brings together experts in cyber security, underwriting and risk modeling to build SCOR cyber expertise and deliver to insurance and reinsurance underwriters the appropriate tools, processes and support to confidently write cyber risks and ensure sound development of the book.
As Cyber Underwriting Analyst, you will bring your cybersecurity expertise to develop and maintain innovative risk assessment and quantification methods, assist underwriters in their risk dialog with clients, watch cyber trends and incidents to inform our risk appetite and ensure appropriate knowledge sharing with SCOR Cyber community and our clients through the appropriate media including training sessions, seminars and technical papers.
Key duties and responsibilities
As Cyber Underwriting Analyst, you will have three core activities within the Cyber Solutions unit:
Supporting (cyber) underwriters and other stakeholders with cybersecurity expertise. This will encompass (not exhaustive):
attending to market meetings and client roadshows dedicated to cyber and producing risk assessment reports,
updating and improving the cyber tools used by underwriters, in liaison with development and users teams
Supporting the production of internal and external papers on cybersecurity, including incidents' analysis
Driving cyber training projects internal and external
Performing a watch to identify, analyze and categorize evolutions of cyber risk and cyber (re)insurance landscapes. It will focus on several aspects including but not limited to:
In liaison with data analytics teams, you will contribute to the collection, structuring and processing of cyber data available to SCOR (internal and external)
Leveraging your cybersecurity expertise to create new indicators and develop analysis of cyber trends
Assisting the portfolio monitoring and reporting process
Profil recherché
Experience:
The candidate must have a 2/3 year experience as a cyber governance auditor (or similar field).
To have a deep knowledge of at least one field of cybersecurity (governance of cybersecurity, network security, secure coding, endpoint security, configuration hardening, AD security…) and good knowledge of the others.
Knowledge of and ability to implement data science techniques
Python programming skills
Personal Competencies:
Strong analytical skills and excellent synthesis skills: He/she is able to cross-check multiple sources of information on technical matters to produce synthesis for non-specialists.
Soft skills:
Client-facing ability
Ability to interact with non-specialists on a daily basis
Communication skills and ability to present his/her work to potentially large audiences
Curiosity and willingness to keep track with technical evolutions
Digital Competencies:
The candidate must be absolutely fluent with digital technolog
Required Education
A Master of Science (Maths) or engineering degree in Computer Science or equivalent experience.
Questions et réponses sur l'offre