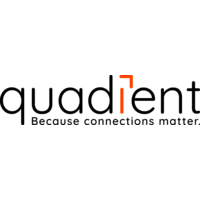 Quadient
Senior Solution Architect – Presales
La tribu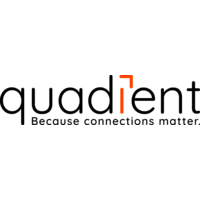 Quadient
Le poste
Senior Solution Architect – Presales
Cette offre a été pourvue !
À propos
Quadient est à l'origine des expériences client les plus significatives. Ils se concentrent sur quatre grands domaines d'activité: la Gestion de l'Expérience client (CXM), l'Automatisation des Processus métier (BPA), les Solutions liées au Courrier (MRS) et les Consignes Colis automatiques (PLS). Quadient permet de simplifier les connexions entre les personnes et ce qui leur est essentiel.
Quadient aide quotidiennement des centaines de milliers d'entreprises à construire des liens durables avec leurs clients et à leur offrir une expérience client exceptionnelle.
En devenant une organisation unifiée, ils sont devenus EPIC. Quatre mots, quatre valeurs qui reflètent ce qu'ils sont : Empowerment (pouvoir d'agir), Passion, Inspiration et Communauté. Chacun d'eux contribue à la réussite de leur stratégie et de leur marque. Chez Quadient, ils vivent leurs valeurs pour livrer leur promesse de marque au marché.
EPIC. Ensemble. Lorsque les premières lettres de leur quatre valeurs - Empowerment, Passion, Inspiration et Communauté - se rencontrent, elles forment le mot Epic en anglais. Lorsqu'ils incarnent leurs valeurs à travers leur façon de travailler, ils deviennent EPIC, ensemble.
Descriptif du poste
The 'Solution Architect- Presales' is a pre-sales role, that partners with local sales executives and other key internal departments such as professional services marketing, R&D, etc, to offer business & technical expertise, industry awareness with an ability to quickly translate customer requirements into value focused solutions during the sales cycle. The Solutions Architect is responsible for the development of the overall vision that underlines the CCM/CXM solution and transforms that vision through execution into the solution, including Business Discovery, Presentations, Demonstrations, PoV, RFI/RFP, Partner Enablement Support, actively participate to Conferences and Marketing Events.
Purpose Statement (the purpose of the role)
The purpose of the role is to collaborate with the sales, marketing and professional services teams to strategize on accounts, identify potential business opportunities, run business discovery workshops and assume ownership of all technical aspects of the sales cycle for the whole CCM/CXM portfolio. This role will also assist in resolving customer technical questions, issues and provide input to new product features by translating customer business needs. The role of "Solution Architect - PreSales" requires a broad and deep knowledge experience on multiple Software Environments and be comfortable with complex heterogeneous system environments.
The Solution Architect is often a senior business value mindset who led multiple complex successful POV in high volume mission critical environment and/or deployment projects in a variety of vertical markets. The person needs an ability to effectively explain, execute and document the Business requirements, value proposition, the solution we can deliver and clearly communicate, both orally and in writing to executive staff, business sponsors, and technical resources in clear concise language.
Duties / Performance Outcomes (the expected end results/targets)
To partner with the sales, presales and professional service organization to meet and exceed fiscal year revenue objectives by providing high-quality/deep specialist technical sales support across sales cycles
To understand customer requirements, set appropriate expectations, collaborate with Professional Services, Project Managers to provide support to build proposal documents and plan for successful sales close
To have the necessary ability to successfully execute complex PoV in highly competitive and volume mission critical environments in a variety of different vertical markets
To be able to present and demo the whole CCM/CXM platform to a broad high-level senior people into customer organizations
To effectively be able to respond to RFI/RFP building the right differentiators
To influence customer decisions in acquiring and retaining Quotient's business by supporting business development strategies and solution design with the whole CCM/CXM portfolio within the accounts
Effectively clearly communication both orally and in writing in clear concise language to executive, business and technical staff
To be a trusted advisor within the accounts by understanding existing and future IT roadmaps; educate customers as to how QUADIENT CCM/CXM solution can be utilized to meet their goals
Present Quadient solutions at customer and industry events
Actively document and share best practice, competitive advantage, use cases, architecture adopted, solution key differentiator and business value delivered in collaboration with colleagues of the organization.
Profile
Master degree
Strong presales experience
Good knowledge of CCM/CXM
Questions et réponses sur l'offre
Ajouter aux favoris

Partager sur Twitter

Partager sur Facebook

Partager sur Linkedin
Notre sélection d'articles pour vous
Inspirez-vous avec une sélection d'articles