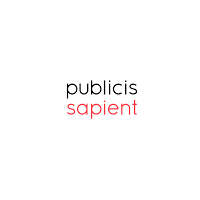 Publicis Sapient
Product Manager
CDI

 

Paris

Télétravail partiel possible

Bac +3

> 4 ans
L'entreprise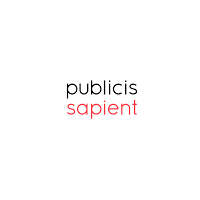 Publicis Sapient
IT / Digital

Entre 250 et 2000 salariés
Le poste
Product Manager
CDI

 

Paris

Télétravail partiel possible

Bac +3

> 4 ans
Who are they?
En tant que partenaire de la transformation numérique, Publicis Sapient a passé près de trois décennies à utiliser le pouvoir de la technologie et de l'ingéniosité pour aider ses clients à mettre en œuvre le numérique dans leur quête du futur. Toujours en adoptant une approche radicalement centrée sur le client et un état d'esprit "outside-in". Publicis Sapient a construit "a story of digital first".
Publicis Sapient a aidé une banque à lancer la première offre de services bancaires par Internet au monde
Permis à une compagnie aérienne d'être la première à permettre l'enregistrement et la sélection des sièges en ligne
Lancé la première plateforme de négociation d'actions en ligne
Créé la première transaction sécurisée d'argent en ligne
Avec 20 000 personnes et plus de 50 bureaux dans le monde, Publicis Sapient apporte un état d'esprit de startup et des méthodes agiles aux entreprises définies et au secteur public afin de dégager de la valeur de manière à satisfaire leurs clients et à améliorer leur efficacité opérationnelle. L'approche de la transformation est construite de l'extérieur vers l'intérieur, en bousculant les conventions et en fusionnant de manière unique la stratégie et le conseil, l'expérience, la science des données et l'ingénierie avec une culture durable de résolution créative des problèmes.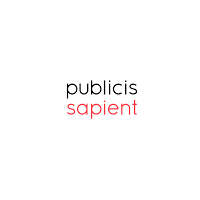 Visit the profile
Campus Publicis Gambetta : Nexxt
Rencontrez Méric, Software Engineer
Rencontrez Méric, Software Engineer
Job description
As a Product Manager at Publicis Sapient, you act as your clients' trusted advisor in leading the overall vision, strategy, roadmap, and prioritization for a specific digital product, or products, within an engagement. You will collaborate with clients undertaking major Digital Business Transformation (DBT) engagements to understand their business, end-customer needs, and then constantly deliver value with fast increment cycles.
Your Impact:
Partner with client(s), strategists, experience leads, and architectsto frame business goals and value pools from which we can shape product propositions thatprovide transformative business outcomes and customer experience
Develop product vision, strategy, market/user research, by keeping the customer at the center of everything we do while using design thinking tools.
Represent client in ideation workshops with cross-functional leaders where you identify new ideas, customer needs, pain paints, and solution options
Develop solution hypotheses iteratively, based on user research, and industry and market trend analysis
Establish customer journey mapping to guide product development; then validate that learning with user testing
Translate product vision into a roadmap containing well-defined, prioritized features that will realize the product vision and value
Validate and present the business case to the C – level executives and lead business reviews to ensure the team prioritizes the right features
Serve as a voice of the customer among the cross-functional team, always understanding the customer needs
Establish objective goals for the product with success and acceptance criteria using meaningful metrics, KPIs, and quantifiable business outcomes
Masterfully apply Lean Agile practices and frameworks
Collaborate with product owners, solution managers, and cross-functional product managers, to ensure alignment towards the same program increment (PI) objectives
Collaborate with system architects to envision and prioritize system enablers
Represent industry best practice and market trends to assist the client in maintaining competitive advantage
Build and maintain a trusting relationship with the client, teams, and vendors; develop influence without authority
Inspire, lead, and mentor, a high-performing team of Product Analysts to continually facilitate improvements in developing and enhancing best-in-class digital products and services
Preferred experience
Background:
· Deeply rooted in Agile, Lean, and continuous delivery principles that maximize flow of value with a passion to extend this understanding throughout the organization
· Demonstrated success creating digital products vision, strategy, experience, and enterprise solutions and services - from ideation to launch, including engineering and operational quality
· Experience working with a multi-disciplinary team on customer-focused products and services
· Proven ability in collaborating and leading Program Increment (PI) cycles
· Significant industry knowledge and expertise within XYZ industry
· Proven ability to prioritize multiple demands and obtain buy-in from stakeholders
· Practice in workshop facilitation to cultivate the ideation
· Ability to define financials, ROI, KPIs, and forecasts, with success leveraging data to make decisions about product feature increments
· Proven track record of working with senior client stakeholder and diverse teams as a servant leader and steward of economic and customer value
· Mastery in leading change and inspire others to change behaviors
· Influencer in continuous learning and innovation
· Fluent in english
Set Yourself Apart With:
• Certified SAFe Product Owner/Product Manager designation
• Certified Agile Product Manager designation
A Tip From the Hiring Manager
A successful Product Manager at Publicis Sapient combines leadership skills, rooted on customer centricity, with tactical product management skills to drive the clients and team in releasing program increments every 10-12 weeks (or applicable frequency at client's organization)
Additional information:
Viva the difference!
Viva the difference ! is a philosophy of Publicis Group that has always testified to our ongoing commitment to diversity, and to our conviction that our talents are our greatest asset.
We thus value all individualities, without discrimination based on age, sex, skin color, ethnicity, religion, gender identity or expression, or sexual orientation…
Only competencies and mindset count! We encourage all qualified applications and will be happy to accommodate throughout the recruitment process, in a personalized way, candidates with disabilities.
Publicis France is committed to equal and fair employment opportunities for all.
Recruitment process
Business Interview
Study Case/Test
Core Values/Sell Close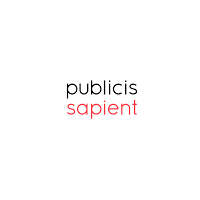 Publicis Sapient
Cette offre vous tente ?
Questions and answers about the offer
Ajouter aux favoris

Partager sur Linkedin

Partager sur Facebook

Partager sur Twitter
D'autres offres de Project / Product Management
Ces offres peuvent vous intéresser !
Comptalib

CDI

Télétravail partiel possible

Click&Boat Group

CDI

Télétravail partiel possible

Click&Boat Group

CDI

Télétravail partiel possible
Voir toutes les offres