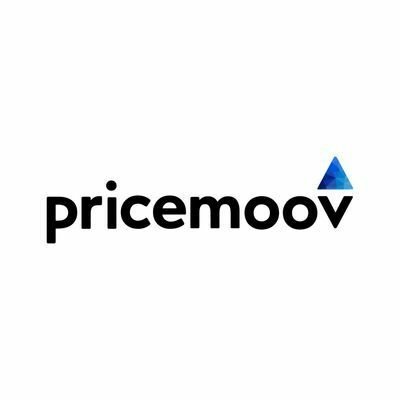 Pricemoov
(Senior) Product Designer
CDI

 

Télétravail total possible

Éducation :

Non spécifié

Expérience :

Non spécifié
L'entreprise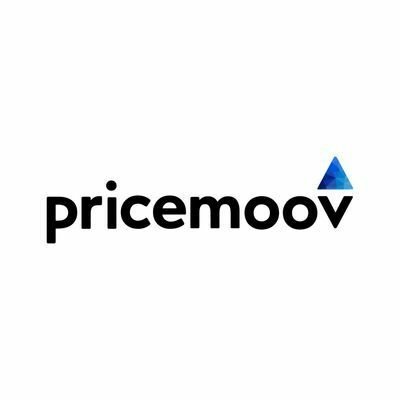 Pricemoov
SaaS / Cloud Services, Big Data

Entre 50 et 250 salariés
Le poste
(Senior) Product Designer
CDI

 

Télétravail total possible

Éducation :

Non spécifié

Expérience :

Non spécifié
Who are they?
Pricemoov is an innovative pricing SAAS solution.
The prices are the main drivers of sales and profitability for a company : bad prices can have huge negative impacts on volumes and margins.
Still companies face many challenges when making a decision on their prices : the dynamism of the market, the complexity of their offer, the diversity of their clients…
Pricemoov provides a unique tool that helps any company to better manage and optimize its prices and increase its margins. Our platform functionalities allows its users to :
build and pilot a pricing adapted to any sales context, channel or client type
connect any source of data to monitor the performance of the prices (competition, sales…)
automize the price calculation with pricing strategies that can leverage AI/ML technologies
The digitalization of the economy compels companies to rethink their pricing models and search for new profitability levers, which provides a great momentum for Pricemoov.
We are a team of 40, backed by international VCs. We capitalize on famous client references that can vouch for our expertise : Kiloutou, Rentacar, CMA CGM, CDiscount…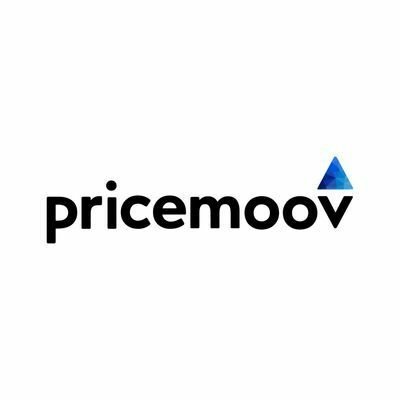 Visit the profile
Rencontrez Nicolas, Strategic Alliance Director

Rencontrez Pierre, CEO and Co-Founder

Rencontrez Justine, Customer Success Manager
Job description
Pricing is the most powerful & least optimized lever in determining the profitability of a business – our mission at Pricemoov is to empower businesses to optimize margin and income through smarter pricing with our advanced pricing platform.
We've combined our unique pricing expertise, advanced data analytics, and product design acumen to make the Pricemoov platform singularly powerful in helping our customers extend profitability.
Dynamic pricing is a fascinating product challenge because it can be so impactful on our customers' success and because there are so many factors that factor into successful pricing – costs, competition, volume, inventory, target margin, and these fluctuate significantly week to week. Add to that picture the current global challenges of inflation and supply chain constraints – and it has become absolutely critical for businesses of all sizes to get smarter and more nimble in price setting – failing to do so can quickly wreak havoc on profitability.
Pricemoov is on the cutting edge of the dynamic pricing revolution and our rapidly growing customer base is validation that we're on the right track. Our team of 65 is backed by international VCs and headed toward 100 at the end of 2022. To continue accelerating our success we need to expand our team – join us at our Paris HQ, offices in Amsterdam and New York, or remotely in Europe.
As a member of our product design team your role will be to work alongside product managers and engineers on the continuous improvements of our products.
With a keen interest in user research and opportunity assessment you'll conduct the right amount of discovery activities to uncover new needs and ideas that could improve the way we serve our users. 
You'll then contribute to build delightful experiences that will meet - and exceed! - their expectations.
You'll be part of our product team which is composed today of 1 Lead PM, 2 PMs and 1 Product Designer and will report directly to our Head of Product and Design.
Your challenges
Lead user research effort to discover new needs and identify ways to improve our products
Synthesize user knowledge through appropriate tools (Customer Journey Map, Service Blueprint, personae...),
Share user knowledge internally, participate in company wide demo session to keep everyone informed on what's coming
Build low/mid/high fidelity interfaces depending on where we are in our process
Conduct user tests to get feedback and iterate
Work hand-in-hand with the product managers and engineers to make sure design becomes reality
Contribute to our Design System and make sure it remains usable and relevant
Identify KPIs that demonstrate the success of our approaches
Never miss an opportunity to improve the way we work (tools, best practices)
What you will bring to our team ?
Humility, curiosity and empathy
3/5+ years of experience in a product designer, UX/UI designer or equivalent role, ideally in a B2B SaaS environment
Have practiced (or at least a good understanding of) different user research techniques, both qualitative or quantitative. You know when to use which one, and why
Mastery of graphic design tools (Figma experience highly desired)
Willingness to join a product team that fosters teamwork and encourages autonomy
Excellent communication skills (written and verbally) both in French and English
Why join Pricemoov
Responsibility. We offer true transparency and autonomy in your role.
Impact. There is truly no limit to the scale of your impact here as a Product Manager, you may start with a small portfolio but if you demonstrate the ability to positively impact our business – your portfolio will grow with your success.
Opportunity. This is an interesting & timely space to work in. The opportunity is massive and we're just getting started yet have great traction and growth.
Pricing is a Universal topic. It is the most powerful lever in a company's revenue strategy. Yet, it is often overlooked or poorly managed due to a lack of expertise and tools. Some of the most successful companies on the planet have harnessed the secret power of pricing. Tens of thousands more have not yet tapped this gold mine. Our opportunity at Pricemoov is to change that.
We have experienced +100% annual revenue growth, 9 awards, many industry-leading customer references (CMA-CGM, Kiloutou, Rent A Car, etc.), expansion from Europe to the US. With solid financials and loyal customers we are now ready to scale.
It is the right moment to join. We already have solid financials and key features that our customer loves. We've just scratched the surface of the disruption opportunity and are currently designing and implementing the next generation of features of our platform.
Recruitment process
HR interview
Hiring Manager interview
Case study
Cultural Fit interview
What We Offer
- Health care & transportation benefits.
- A place to work smart & make a big impact. We look at results, not effort. Respect for you to work your way as long as you're getting results and treat your colleagues with the respect they deserve.
- An opportunity to join a fast-growing start-up already between Paris, New York City, Amsterdam, and London. (Singapore end of 2022)
- Great location: work from any of our offices or remotely. We get the entire company together twice a year.
- The equipment you need to be successful. 
- If you're great at what you do and know that you can always be better, we want you to work with us at Pricemoov – regardless of race, gender, who you love, where you're from, or where you went to school. What matters to us is that you're a good colleague and are able to make a big impact.
Questions and answers about the offer