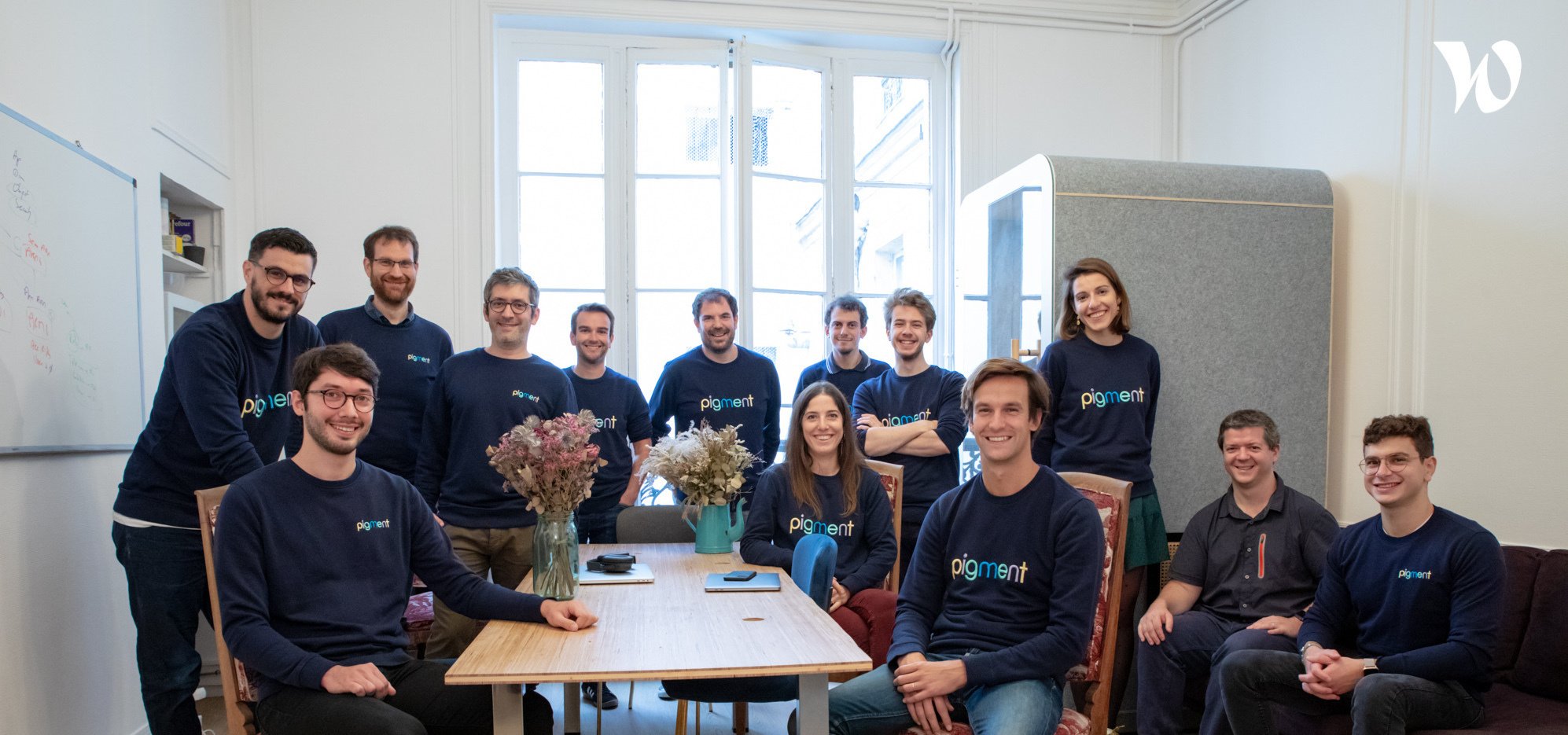 PIGMENT
SaaS / Cloud Services

Paris
Founded in 2019 by Romain Niccoli (ex founder and CTO of Criteo), and Eléonore Crespo (Index Ventures and Google), Pigment is a fast-growing start-up based in Paris (we are 30 people today). In 2020, we raised 25.9m$ in a Series A round led by Blossom Capital, with participation from investors FirstMark Capital and Frst.
Our mission at Pigment is to enable leaders and decision-makers to make data-driven decisions, and conduct their business strategy in real-time.
We are building the next-generation planning platform, that brings together the powerhouse of sophisticated planning tools, and the familiarity of spreadsheets. We believe that we can have the best of both worlds, in a collaborative, simple, powerful tool, that scales with our clients' businesses.
Pigment provides easy-to-use, yet fully customizable, planning applications with exceptional UI and plug and play data connectors. The powerful modeling layer and sharing capabilities enable fast implementation even when planning processes involve multiple teams and hundreds of users.
Join a team of forward-thinking and open-minded people (from Criteo, Datadog, Payfit, Aircall, Theodo and others) on this exciting journey.
What they are looking for
There is no typical profile at Pigment; employees come from all walks of life. Above all, Pigment is looking for people who are attracted by the challenge, creative, caring, entrepreneurial and who enjoy working in a team!
Possibility to work 50% in remote
Questions et réponses sur PIGMENT