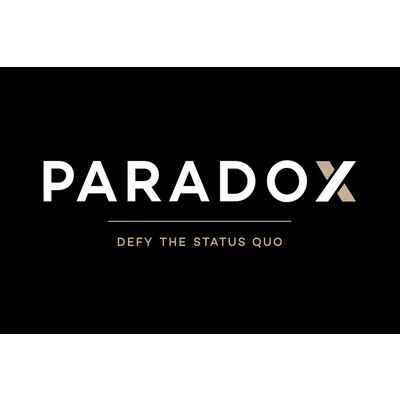 Paradox
Talent Acquisition Specialist
CDI

 

Début :

Dubai,

Paris,

Paris

Télétravail total possible

Éducation :

Bac +3

Expérience :

> 2 ans
L'entreprise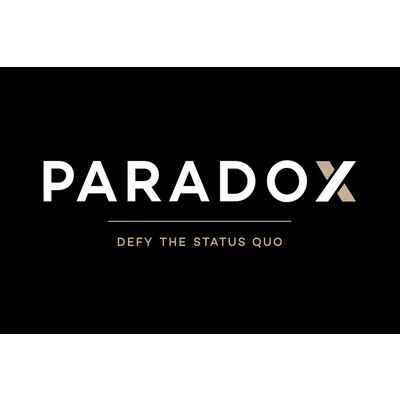 Paradox
Le poste
Talent Acquisition Specialist
CDI

 

Début :

Dubai,

Paris,

Paris

Télétravail total possible

Éducation :

Bac +3

Expérience :

> 2 ans
Who are they?
At Paradox, we are convinced that people do not want "just a job" anymore.
We are all craving to have an impact through our professional journey. Some want to start their own venture, some want to become an intrapreneur in their current organization, some others just want their day-to-day tasks to have more meaning.
🎯 PARADOX HAS ONE GOAL: EMPOWERING PEOPLE AND ORGANIZATIONS TO LIVE THEIR TRUE AMBITIONS.
But where do we start?
If you have an interest in personal development, you probably already know that:
Making things happen is a real struggle when you don't know what truly inspires you and how to get there ;
Available resources are either boring 😴 or full of crazy unsubstantiated theories 🤪.
It needs to change, and we're here to make it happen!
⭐️ OUR AMBITION IS TO MAKE SUCCESS THE ONLY POSSIBLE OUTCOME FOR OUR CLIENTS (WHATEVER SUCCESS MEANS FOR THEM), BY CRAFTING INNOVATIVE & CAPTIVATING BREAKTHROUGH EXPERIENCES.
In other words, we want to make personal growth as entertaining as watching Netflix.
How, you might be wondering?
We travel the world and surround ourselves with top entrepreneurs(Richard Branson - Founder of Virgin, Marc Simoncini - Founder of Meeting, Fred Mazzella - Founder of BlablaCar), worldathletes(Frederick Bousquet - World record in 50m free swimming, Frank Leboeuf - WorldCup Footballer), and artists(Barry Osborne - Producer of Lord of the Rings and Matrix) ✊;
We reverse engineer their strategies for achieving success and lean on the latest researches about neuroscience ⚙️;
We deliver trainings & educational contents around soft skills (critical thinking, productivity, leadership, public speaking, coaching, stress management), self-growth and performance, through a balanced set of e-learning programs, events and edutainment videos 💡.
From one inspiring and well-known Founder to a team of +60 people today (and counting!), this approach has paid off and enabled us to exceed 2 million followers on social networks, and to have thousands of people attending our online events and training courses.
And here are the vessels we embarked on to complete our mission:
🔥 TOGETHER, WE ARE DRIVEN BY ONE DREAM:
Helping 100 000 people achieve their dream and display their pictures on what we call the "100 000 dreams wall" ;
Giving our clients access to constant personal growth by reinventing their learning experience ;
Have Will Smith and Richard Branson in our next documentary.
And that's where you come in.
Job description
YOUR MISSION 🚀
Reporting to Candice (it's me, writing the job description at the moment!), our Talent Acquisition Manager, you will be our Talent Acquisition Specialist.
Some of your KPIs are time-to-hire (duration of the recruitment process of hired talents), candidate NPS (net promoter score, that reflects how much candidates would recommend your recruitment process), time-to-fill (how long does it take to fill an open position).
1 | TALENT ACQUISITION
As a Talent Acquisition, your end goal is to recruit top profiles in all our departments (Sales, Ops, Customer Success, Product, Tech, Finance, HR, Marketing, Vidéo) 🚀
In order to do that, you:
Coordinate brief with managers and challenge their needs
Write kick-ass job descriptions to attract the right talents
Find innovative ways of sourcing and reaching out to candidates on hard to fill positions
Screen CVs to find gems who fit Paradox mindset and culture
Make screening calls with relevant candidates and assess their special skills
Plan and coordinate the whole hiring process to ensure candidates don't get hired by someone else before we make them an offer
Handle reference calls
Negociate offers once we're 100% sure we found the best fit for us (and vice-versa)
2 | CANDIDATE EXPERIENCE
One of our values is "CREATE AWE". You have it in mind at all times to deliver a wow effect on each step of the hiring process, internally and externally 🤩
In order to do that you:
Get feedbacks from candidates every time you have the chance
Work alongside your manager and other teams managers to improve the candidate experience
Constantly find new ways to make the hiring process cooler, faster and stress-free for the candidate
Help implement and monitor candidate NPS (net promoter score, that reflects how much candidates would recommend your recruitment process/company)
Build connections with current or potential candidates everytime you get the chance
3 | PROCESSES AND KPIs
Being a small team with high ambitions, you are also a key player in structuring the department and making sure we support the company growth 📈
In order to do that, you:
Challenge current processes and propose new ones
Are always thinking of what we can automate to be more efficient
Monitor relevant KPIs (Key performance indicators) to adapt your strategy on each recruitments
Keep your department OKRs (Objective & Key Results) in mind to prioritize your tasks best
3 | OTHER COOL PROJECTS
A lot will happen in the team in the next couple of months. Once it's best structured, we will continue to challenge ourselves to do more, and better 💪
In order to do that, we might work together on:
Strategize and scale sourcing processes depending on roles
Create innovative ways to assess skills
Benchmark some new hiring tools
Launch a new career website
And a lot more!
Frequently Asked Questions
What ATS and tools do you use?
We are currently using Ashby, which allows us a lot of cool custom features. Our applications go through Typeform, supported by some kick-ass automations, and we have different job boards at hand like Linkedin, WTTJ, Indeed! We handle video calls on Google Meet, documentation on Notion and project management on ClickUp (Asana-like).
How big is the Talent Acquisition team?
The Talent Acquisition team is currently made of me, myself and I (Candice), but we are looking on short to mid-term for two Talent Acquisition Specialists, and hope to grow the team even bigger at the end of the year!
How many positions would I recruit on?
That's difficult to say. We have high ambitions and our needs are evolving as quickly as Paradox. We currently have around 28 positions officially open, with different job titles for test & learn purposes. Some of them are more urgent than others.
Who would be my manager and how are they?
Hey! I'm Candice, your potential future manager 🫡
I'm a 30 year old former entrepreneur, passionate about people, with a mindset of putting the right people, at the right place, and at the right time.
I've always loved to chat about what people are doing for a living, understand their career path, challenge them to switch jobs when they were unhappy and even helped some start their own business.
Now I apply my soft skills and entrepreneurial background to my approach in recruitment, and I'm looking to build a team of ambitious Talent Acquisition Specialists who can not only apply existant market best practices, but also innovate and help Paradox become a true example in terms of recruitment practices.
My job is not just a job, it's a passion, and sometimes even a religion!
I am very open-minded, like to be challenged, love debating on new ideas and processes, and hope to find people who can become real business partners and not just execute a strategy I dictate.
I left a big company at the beginning of my career so "top-down" management is not really my religion.
Preferred experience
You thrive in fast-pace environments, and ideally have either worked in a startup or been an entrepreneur or freelancer for at least 1 or 2 years
You love people, and will be able to assess quickly the fit between a position and a set of skills or experience
You are familiar with at least some of the positions we hire at Paradox (sales, marketing, product, tech, video, coaching), are curious about jobs and career paths in general, and love to talk about personal or professional growth
You are passionate about putting the right person at the right place so they can thrive
You know how to read between the lines, whether it's on a CV or in the unsaid during a discussion
You are detail-oriented but also can take a step back to see the big picture
You love to multi-task as much as you are able to also get to the bottom of one particular goal or task and always seek excellence in what you do
You have excellent communication skills, and communicating the right message, at the right time, to the right person, is your obsession
You are goal-oriented and can work autonomously once you understand all the aspects of a project
Your mind is constantly thinking about what you can do better, automate, or process in order to either work smarter or deliver a better service to your stakeholders
You are solution oriented: you see a problem, get as much info as you need to understand it, and come up with options to solve it best and an action plan to test them
You have a native or bilingual level in French, and are fluent or bilingual in English (most positions are French speakers but the company is English first!)
Yes, you read that well, you don't necessarily need to have an experience in Talent Acquisition.
With passion, motivation, a set of soft skills and transferable skills, we can achieve a lot!
❌ THIS JOB MIGHT NOT BE FOR YOU IF…
You don't really like talking to people, asking questions, and/or are not curious about other people career paths
You don't want to spend most of your days doing video calls with people you've never met
You have been told or know that you have a low-level of empathy
You don't like to be challenged and grow in your job
You don't usually try to improve the processes in place: if they are here, there is a reason
You like to have very specific tasks assigned to you that won't evolve in the course of a year
You like to be told what to do or how to do something on a daily basis
None of the following reflects your personal interests: personal development / coaching / professional growth / education / edtech / teaching / edutainment / impact startups
You don't like to take risks
Your only driver is joining a full-remote company or getting a visa to work in Dubaï: yes, our company culture is cool, but we want people to care about our mission, products, and their job
❤️ JOIN US IF YOU CRAVE
Growth & Ambition 🚀
🏅 Being surrounded by A-players who strive to perform whilst being in a good mood
🏋️‍♀️ No more bosses, but ongoing conversations to support your growth
⚡️Being part of an ambitious company with a lot of growth opportunities
Impact & Meaning🔥  
🦄 Playing a crucial role in the development of a company whose content and products are enjoyed by millions of people
🤩Waking up in the morning knowing you are making a difference: we receive messages every day from clients who have successfully lost weight, quit smoking, reach a mile stone in their business, built better relationships, and made positive changes in their lives.
As Yannick, our community manager, says:
"To make a long story short, Paradox is a growth adventure on steroids, an adventure where you grow personally, whilst helping others do the same."
But that's not all, we believe that driven people deserve…
Freedom & Well Being 🗽☀️
😎 A company culture based on autonomy & accountability
🗽 Flexible working hours
🌎 A remote culture from day one with the freedom to work from wherever you want
🏤 Magnificent offices in Dubai, Paris and soon Lisbon: you're at home worldwide.
⌨️ Standing desks paid by the company, if you live far from our offices
💻 Macbook:to be the most efficient in your work
🏀 350€ per year paid by the company to take care of yourself (for your gym, or dance class or whatever make you feel great)
✈️ Annual team building: spoiler alert, our next one will be in Egypt!
And last but not least…
💰 A competitive salary, tailored not only to your past experience but also the value you will bring to the company.
Recruitment process
We're your dream company?
Click on "Apply for this position" and fill out a short questionnaire to tell us more about yourself and send us your CV!
Recruitment process
📃 A 6 to 8 minutes application survey.
⚡️ A 15-30 minutes video call with Candice, our Talent Acquisition Manager, to assess the fit between the position, the company, and your own career path (via Google Meet).
💻 A video-call focused on your career with Candice or Timy, our Chief Strategy Officer to review your background & see how we can match your desires with our needs (via Google Meet).
📞🌟 A culture-fit video call with Timy, to check in depth the alignment between you and our values and culture (via Google Meet).
⚠️ Reference calls to get in-depth insights about how you work in different environments, make your onboarding easier, and give everybody on the team the insurance to be surrounded by A-Players.
About our recruitment process
Our recruitment process is tailored to do our best to avoid that you or us realize that we're not a perfect fit in two or six months. It might seem long, but every step serves a purpose and will allow us to get to know you better as much as it'll help you understand more where you'll be stepping in.
We also want you to have time to ask all of your questions regarding your job description, the long-term vision of your team and the company, our values, with the relevant interlocutor in front of you.
A virtual coffee with members from your future team as well as a short video call with the CEO can be scheduled on request at the end of the process if you need additional insights in order to make the decision of joining Paradox.
How to nail your Paradox application
✅ Tailor your CV & application to our specific job description and company. If we feel like you don't care now, how could we think that you'd care once on the job?
✅ Complete the different steps of the application process in a timely manner, to ensure you don't miss out on this opportunity!
✅ Help us organize calls with your previous managers (or colleagues and/or clients depending on context and positions) at the end of the recruitment process.
✅ Prepare your interviews and the questions you will ask at each step, depending on who's conducting it.
❌ Incomplete applications will not be considered.
❌ If you are not comfortable with organizing reference calls, do not apply.
Questions and answers about the offer