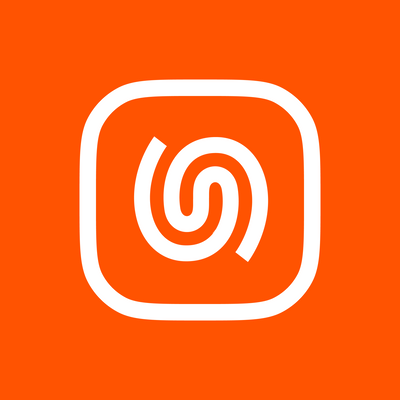 MWM
Senior Data Engineer
Expérience :
Non spécifié
Qui sont-ils ?
Au fil des années, MWM est devenue l'une des startups françaises les plus prometteuses de l'écosystème French Tech. Leader mondial dans les apps de création, MWM c'est 450 millions de téléchargements à travers le monde avec plus de 30 apps dans la musique, le dessin, la photo et la vidéo.
Si vous êtes à la recherche de challenge dans votre vie professionnelle, MWM est l'endroit parfait pour vous. Ici, vous créerez des apps utilisées par des millions de personnes dans le monde. Vous prendrez place dans une équipe en quête permanente de perfection et d'indépendance technique. Vous serez maître de vos projets et vous travaillerez en équipe indépendante pour concevoir les blockbusters de demain.
1er éditeur mondial d'apps musicales
50 millions d'euros levées en mars 2020
Une scale-up rentable
500 millions de téléchargements
30+ apps dans la musique, le dessin, la photo et la vidéo.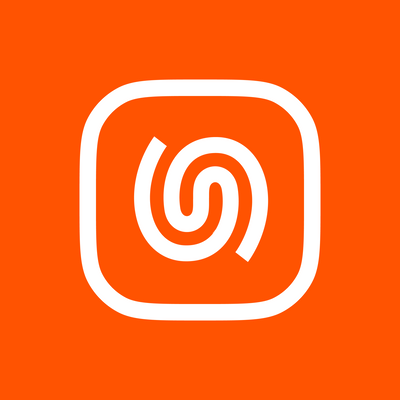 J'y vais !
Rencontrez Jean-Baptiste, Fondateur et CEO
Descriptif du poste
MEETING MWM

Founded in 2012, MWM is today one of the most promising startups in the French Tech ecosystem: we are proud to be part of the FT120 program and to carry the French colors internationally! 🇫🇷
We are a tech factory, 1st global publisher of music apps and leader in the creativity sector. Our three founding values are Passion, Impact, and Resilience. In 2020 we raised 50 millions euros and launched our own mobile games studio.💪🏼
We are 120 MWMers in a constant quest for innovation and technical independence, and we all work towards one goal: make inspiring and ambitious mobile applications. 💡
Our products? More than 50 creative apps : photo, video, art… Our apps are used by millions of people worldwide, and account for more than 600 millions downloads.
Interested? Keep reading!

MEETING YOUR TEAM
As part of the tech team, you will join experienced engineers working in various human-sized teams : backend, frontend, data engineering, business intelligence, machine learning, audio R&D.
The team is responsible for the next main MWM products: the creativity applications ecosystem. We are focused on crafting highly scalable systems to provide the best possible user experience,
Our stack is mainly Go for the backend, React for the frontend, Python and C / C++ for the R&D team. Our stack also includes plenty of Google Cloud Platform services, alongside the Elastic suite, Redis and other cool stuff!
MEETING YOUR FUTURE JOB
As part of a global mission to help MWM support its growth, you will be responsible for building the panel of tools the other teams need to succeed and achieve their goals.
Conceive, develop and maintain backend applications,
Build data acquisition pipelines and databases to support other business units in their decisions,
Inject Machine Learning or Deep Learning layers to existing workflows to increase their performance.
ABOUT YOU
Masters degree in Data Science or Computer Science,
3+ years of experience in a data-related position (Data Scientist, Data Engineer, etc.) with strong software engineering challenges,
A real culture of data: having a high-level understanding of how data travels from extraction to final usage,
Eager to explore machine learning/deep learning in depth and write your custom implementations,
You have a passion for optimized and well-designed processes (it matters a lot in "Big Data"),
Good communication skills and you know how to work with a team,
Fluent in French, and a good level in English (all the technical work is done in English).
LIFE @ MWM
🚀 A vision: to develop high-performance mobile applications that unleash the creative potential of everyone, whether it's music, drawing, photography... You will join a team of passionate people, particularly focused on innovation and test-and-learn.
🔥 An ecosystem: Scale-up in full growth, profitable for several years, we have the privilege to evolve in a consumer market with an almost unlimited potential. Whether collaborating with DJs such as Martin Solveig and DJ Jazzy Jeff, working closely with tech giants such as Google or Apple, or designing new levels in our own video game studio, our universe is rich and varied!
🙈 A relaxed and motivating working atmosphere: free gym on the premises, fresh fruit, snacks and drinks as much as you like. A brunch and a visit from the hairdresser, manicurist and osteo in the office every month. A relaxation and games area, a personal parking space, meal voucher, lots of afterworks & various activities, team building like the one we just did in Corsica.
⭐ An attractive remuneration package including, among other things, a profit-sharing bonus, a company savings plan - not to mention numerous career opportunities!

RECRUITMENT PROCESS
You've read the ad and find yourself in it? You know what you have to do !
Questions et réponses sur l'offre