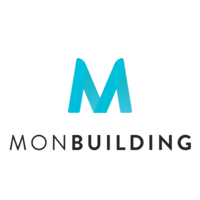 MonBuilding
BDR / SDR
CDI

 

Début :

 

Paris

Bac +5 / Master

> 6 mois
La tribu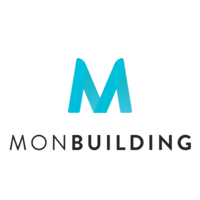 MonBuilding
Application mobile, Immobilier commercial, SaaS / Cloud Services
Le poste
BDR / SDR
CDI

 

Début :

 

Paris

Bac +5 / Master

> 6 mois
À propos
MonBuilding is a tenant experience software (BtoBtoC) that improves all aspects of daily life in a
building, for tenants and building managers.
Available for all asset types (offices, coworking, co-living, residences, student housing, etc.), we
focus on driving strong occupants' satisfaction and improving building management through:
a better communication flow: latest news, incident reporting/tracking, events, etc.
a fostered community: real-time chat, directory, forum, ads, polls, etc.
a one-stop shop for all the building's services/amenities: booking of shared spaces,
marketplace, gym, concierge services, online payment, IoT & connected devices, etc.
We also provide real-time information and anonymous data to building/facilities managers, to
enable them to better apprehend the use of their building and make business decisions.
MonBuilding is already implemented in more than 300 buildings in Europe and we aim to be
rolled out in 1K buildings by 2021.
Our range of customers is varied including::
commercial multi-tenant property owners, property managers and tenants (Vinci, Union
Investment, URW, Axa, Mazars, Dior, BNP Paribas, Swisslife, Covivio, etc.)
coworking spaces (Wellio, Well group, HUB 612, etc.)
student housing (CROUS, Student Factory, Studea, etc.)
coliving spaces (Sharies, Legendre, Ivynest, etc.)
Our goal is to make employees and residents more efficient and more connected to their building
and community.
At MonBuilding, we are convinced that a more sustainable and community driven real estate
should be the norm, thanks to innovative and collaborative solutions. Every building around the
world should be run and serviced as smoothly as hotels.
Descriptif du poste
To support our strong sales growth in Europe, we are looking for an Business Developer Representative based in Paris responsible for the outbound lead generation within the sales team.
Reporting directly to the Head of Sales, your main role will be to help the sales team in generating new leads.
Therefore, your mission will consist in (but not exhaustively):
Developing the Sales outbound strategy
Becoming an expert of our product
Huntering new market
Achieving your goals
Identifying new prospects, finding the relevant contacts and decision maker
Reaching out the prospects with an original way and personnalized speech (Linkedin, Twitter, email, meet-up, évènements, etc.)
Scheduling meeting with qualified leads
The sales team is now composed of 5 people with a strong hiring program ahead. This role will be key to make sure the team overachieves its goals.
Profil recherché
We are looking for a rock-star armed with an excellent business acumen, great analytical skills and exceptional communication skills.
With a master's degree from a top university/business/engineering school, you fit the
following criteria:
You have a first experience in a sales team
You like new challenges
You want to overachieve your goals
You have good communication skills and a proactive mindset
You have a strong business sense and you develop a strong team spirit
Déroulement des entretiens
Phone Call with Rémi (Head of Sales)
First round of interviews with Rémi + 1 person in the sales team + 1 other comex member
Second round of interview with Eliane (CEO)
Ce contenu est bloqué
Le cookie Youtube est obligatoire pour voir ce contenu
Questions et réponses sur l'offre
Ajouter aux favoris

Partager sur Twitter

Partager sur Facebook

Partager sur Linkedin
Notre sélection d'articles pour vous
Inspirez-vous avec une sélection d'articles