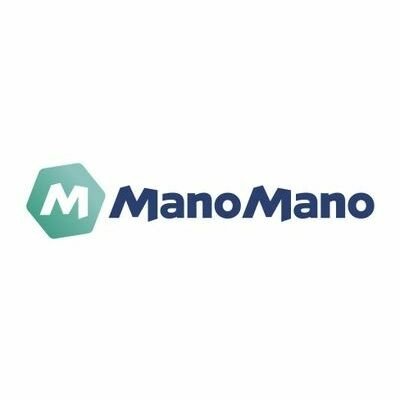 ManoMano
Business Developer Sustainability Internship - UK Market - Based in Paris - September Start
Expérience :
Non spécifié
Cette offre a été pourvue !
Who are they?
Launched in 2013 and following 8 years of strong growth, French Home Improvement tech company ManoMano seems unstoppable!
Thanks to the success of our fundraising (300 million euros so far), we now have more than 530 Manas & Manos located across our 3 offices: Paris, Bordeaux and Barcelona.
Our business platforms are represented in 6 countries: France, Belgium, Italy, Spain, UK and Germany. They carry over 4 million products and work with more than 3,000 sellers highly selected.
Proud to be part of the Next 40 since 2019 (Top 40 French startups), we have the objective to reinvent the Home Improvement experience by providing customers a one stop shop solution for easy access to online tips, products and innovative services.
More than anything, joining ManoMano presents a fantastic personal experience, where global projects and core values are underpinned by individual skills.
Our camaraderie, efficiency and employee-focused mindset (particularly important to us!) have led ManoMano to become renowned for the optimal working conditions it provides.
Have a look at our Blog : https://medium.com/manomano-tech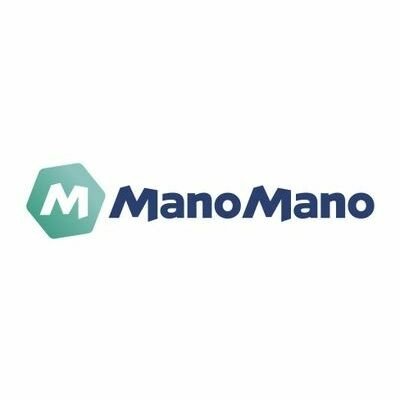 Let's go!
Christian et Philippe, co fondateurs
Job description
At ManoMano, we bet on passionate and innovative people! Are you looking for a great environment to grow professionally and personally ?
Join us in this tremendous adventure !   
ABOUT
Launched in 2013, ManoMano is the European leader specialized in DIY, home improvement and gardening online. ManoMano brings together the largest offer of DIY & gardening online products. With more than 4000 seller partners, 16 million products, 7M active customers and 50M unique visitors per month, ManoMano is a disruptor of online home improvement, DIY and gardening across 6 countries : France, Belgium, Spain, Italy, Germany, United Kingdom.
ManoMano was valued at $2.6 billion and reached Unicorn status in July 2021 after $725 million raised 8 years after its creation.
ManoMano also works for the pros with ManoManoPro, a unique platform designed to make life easier and free building craftsmen from their daily constraints. Currently, in France, Spain and Italy, the BtoB activity saves craftsmen time by revolutionizing their purchasing processes. 
We currently are more than 900 Manas & Manos, including a quarter of international talents and 24 nationalities, working in our 3 offices (Paris, Bordeaux and Barcelona). 
As a DIY European leader, we have a strong mission : we are free to invent a sustainable future and committed to build it today; together with our employees, partners and customers we are hands-on to improve our homes for tomorrow.
We are free to invent a sustainable future because we have the freedom to decide on the course of our business: we are trend-setters, and we want to be the builders of a more sustainable, exciting and living future. 
We are committed to build it today because there is an emergency regarding our planet. Together with our employees, partners and customers we are part of an ecosystem: the more we embark, the more it will lead to an enhanced impact. 
We are hands-on because we are doers and committed builders, it's in our DNA. Make our homes better for tomorrow is at the heart of our business, at the heart of our lives and one of the biggest levers of positive impact on people's carbon footprint.
OUR COMPANY CULTURE 💙
People are at the heart of ManoMano's culture around our 3 core values : boldness, ingenuity and responsibility. At ManoMano, we bet on passionate and innovative people! Are you looking for a great environment to grow professionally and personally ?Join us in this tremendous adventure !  
E-commerce brings absolute comfort to life and improves purchasing for consumers in several ways : more choices adapted to their needs, better prices thanks to greater transparency and competition, more services accompanying this act of purchasing (advice, delivery, etc). However, like any mode of consumption, e-commerce impacts our planet.
We are aware of our direct and indirect environmental impacts, and we want to provide innovative solutions to democratize eco-responsible practices on a large scale.
This is why, in 2022, we want to provide our customers, the best responsible offer following the ManoMano Responsible chart.
To do so, ManoMano is looking for a Business Developer Sustainability Within the Sellers' Partnership Team of the UK market and reporting to a Senior Business Developer you will occupy a position in a division that is key to ManoMano's growth and his environmental impact.
At ManoMano the Sustainable Business Developer will have the role of developing the sustainable products offer through 2 different ways :
Working side by side with the key accounts and brands, helping them to develop and display their offers.
Recruiting future sellers/brands and helping them to provide and sell their products following the ManoMano Responsible Chart.
Your missions:
Business Development
Hunt and detect the right prospect and the right contact who will provide a top and responsible selection to become a partner for ManoMano.
Present and convince sellers about the opportunity to work with ManoMano by phone and face-to-face on occasion.
You will negotiate and secure the best business conditions to ensure the highest chance to turn the partnership into success.
Account Management- Management of a Key sellers/brands portfolio identifying sales opportunities to grow their business through a responsible product offer.
Advise and continuously negotiate on selection, competitiveness and stock management.
Create a dedicated and personalized commercial relationship.
Innovate : Overcome any obstacles autonomously with innovative solutions.
Coordination within the market and sharing best practices with other markets referees
Profile requirements:
You are studying in Business Administration, Economics, Business Sciences or Engineering and interested in the universe of e-commerce.
You have a passion for sustainability and general awareness of current environmental affairs.
You are a hunter : You love pitching and negotiating with business owners and senior leadership. Persistent, you never give up !
You have a strong analytical and synthesis spirit.
You are very rigorous at work and methodical.
You are curious, with a strong desire to learn.
Advanced knowledge of Excel- Native or near native English language skills, written and spoken.
At ManoMano we are dedicated to building an inclusive and diverse workforce where each individual can grow. 
We respect and value the richness of varied cultures, perspectives, skills and experiences within our teams which is why we are looking for talented people from all backgrounds.
The information collected on this form is recorded in a file used by ManoMano - Colibri SAS so that we can process your application.   
The data is kept for 2 years from the date of your application. You can access your data, rectify it, request its deletion or exercise your right to limit the processing of your data. You can also exercise your right to the portability of your data. Consult the cnil.fr website for more information on your rights. 
To exercise these rights or if you have any questions about the processing of your data under this scheme, you can contact our data protection officer by writing to dpo@manomano.com.  
If, after having contacted us, you feel that your "Data Protection" rights have not been respected, you may submit a complaint to the CNIL.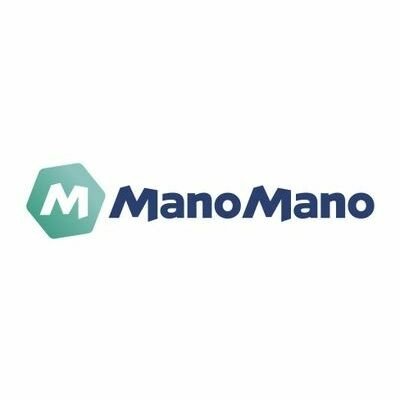 ManoMano
Cette offre vous tente ?
Questions and answers about the job