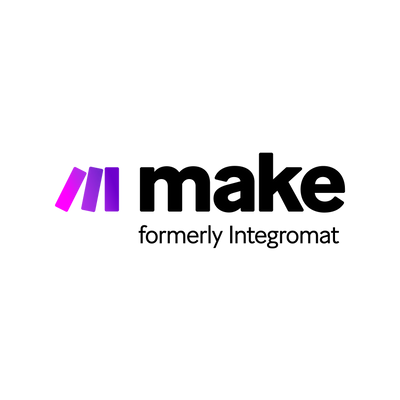 Make
(Senior) Software Engineer - UI Platform
Expérience :
Non spécifié
Cette offre a été pourvue !
Who are they?
Make is the leading visual platform for anyone to design, build, and automate anything - from tasks and workflows to apps and systems - without coding.
Make enables individuals, teams, and enterprises across all verticals to create powerful custom solutions that scale their businesses faster than ever. Make powers over 500,000+ organizations around the globe.
Make has been a part of Celonis, a German software company focused on process mining, currently one of the most valuable start-ups in Germany and NYC, since 2020.
Make currently operates as an independent business unit under the Celonis umbrella.
Join us for the ride!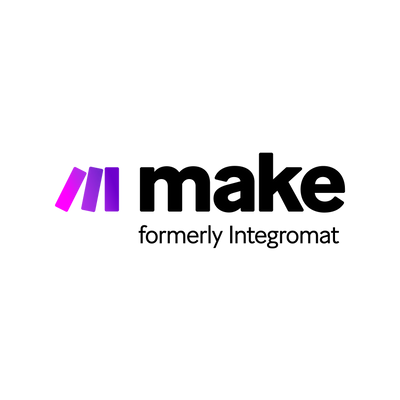 Let's go!
Mayara Marcelina, Partnership Manager
Job description
Make is the leading visual platform for anyone to design, build, and automate anything—from tasks and workflows to apps and systems—without the need for coding skills. We are headquartered in the flourishing tech hub of Prague, Czech Republic, and our teams are spread across the USA, UK, Germany, France, Canada, India and Chile, among other locations.
Why do we love building Make (and why you might, too)?
We are developers and we take it for granted that we can solve pretty much anything by writing software. But what if someone is not a developer or doesn't have access to one? Chances are that they will end up doing the same boring tasks over and over, copy-pasting data from one place to another, wasting time on low-value work instead of doing something way more impactful.
With Make, we give anyone the opportunity to build powerful automations in a way that almost feels like a game. We give anyone a chance to experience the joy of building something that just works. We turn regular people into makers.
What you'll do:
You will become part of a newly established UI platform team and have an opportunity to shape the future of our UI tech stack from the ground up.

Your work will be essential to enabling other UI engineers to develop beautiful, consistent and performant UIs with ease.

You will work on large Angular applications based on Nx monorepo.

You will be an ambassador of the UI platform and drive its adoption by other teams.

You will work hand in hand with our UX design team.

Projects that you may work on include: Make Design System with a library of shared UI components, shared libraries and tooling for web apps, UI Performance tuning and Observability solution and more.

Discover new interesting problems and develop solutions to them.

Write unit and integration tests.

Write and review RFCs and technical documentation.

Review and give feedback on the work of others.

Grow and help others grow professionally.

If you like, you can participate in cross-cutting initiatives and influence how engineering practices and tooling evolve at Make.

Have fun at work :)
Our Tech stack:
⚙️ Back-end: Node.js, JS/TS, PostgreSQL, RabbitMQ, Redis, Elasticsearch

🖥 Front-end: Angular, JS/TS, Redux, Web Components, Canvas, Nx

☁️ Infra: Amazon AWS, Docker, Kubernetes

🚚 CI/CD: GitHub, CircleCI

📝 Code Quality: Jest, Cypress, ESlint, Prettier

🔎 Monitoring: DataDog, TrackJS
What we expect from you:
You know what it takes to build a performant web app that feels great to work with, because you did it a couple of times already. You are passionate about building technical ecosystems for other developers, promoting them and supporting their adoption. You know common software design patterns and have applied them in your designs. You produce readable, well documented and tested code. You can have a funded technical discussion and back your opinions by facts and data. In particular, we'd like you to have the following:
Minimum 5 years of proven industry experience in web development.

Very strong in Angular, HTML5, CSS3, JavaScript, NodeJS, SASS.

Ability to drive a UI architecture that scales.

Passion about modern best practices and design guidelines and features for UI development.

Proven ability to develop rich UI web applications and reusable UI components.

Solid experience in Unit Testing frameworks to reach a high level of quality and coverage.

Some exposure to the browser rendering pipeline and Performance API is useful.

Strong communication skills to effectively collaborate with designers, back-end developers, and other relevant staff members.

Strong command of English – verbal & written (we're an international team)
What we offer:
📈 RSUs grant in a rapidly growing company raising its value every day
💸 Annual bonus
🌎 Multinational team with 42 nationalities creating the future of automation
🎓 Learning & Development plan (online language, professional courses, conference tickets and other trainings)
🍎 Notebook/Macbook and 34'' curved monitor, access to a company 3D printer
🦒 Height adjustable office desk
🏝 25 days of vacation, 4 sick days
🫶 10 care days
👨‍👩‍👧‍👦 Extra parental vacation (3-6 months)
👶 RSUs grant for a newborn child
☂️ Life insurance
🏋️ Multisport card
💰 Remote working allowance
🍍 Snack bar, coffee, tea, fruit and vegetable, and sweets all day - every day - available for everyone
🥗 Monday breakfast, Wednesday lunch, and Friday break, with company-provided food and drinks, with music and lively discussion
🏡 Flexible working hours + home office
🐕‍🦺 Company therapy pets in Prague's office (dog-friendly office)
🥳 Team buildings, parties, and company events multiple times a year
#careeratmake
Make is an equal opportunity employer. We celebrate diversity and are committed to creating an inclusive environment and equal opportunity in all aspects of employment. We will not tolerate any unlawful discrimination or harassment of any kind. We make all employment decisions without regard to race/ethnicity, color, sex, pregnancy, age, sexual orientation, gender identity or expression, transgender status, national origin, citizenship status, religion, physical or mental disability, veteran status, or any other factor protected by applicable anti-discrimination laws. As a US federal contractor, we are committed to the principles of affirmative action in accordance with applicable laws and regulations. Different makes us better.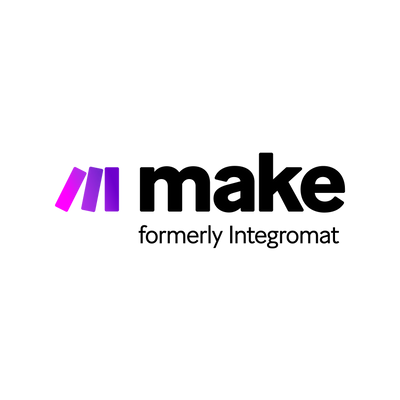 Make
Cette offre vous tente ?
Questions and answers about the job