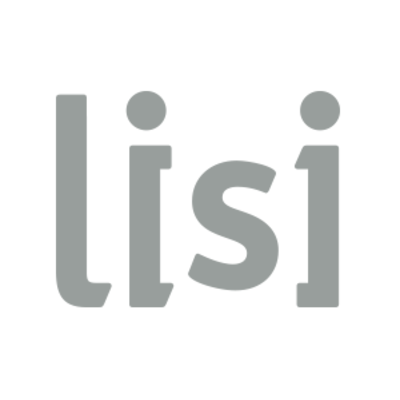 LISI
RECEIVING CLERK I-MC33100 RM INVENTORY / RECEIVING
CDI

 

Éducation :

Non spécifié

Expérience :

> 1 an
L'entreprise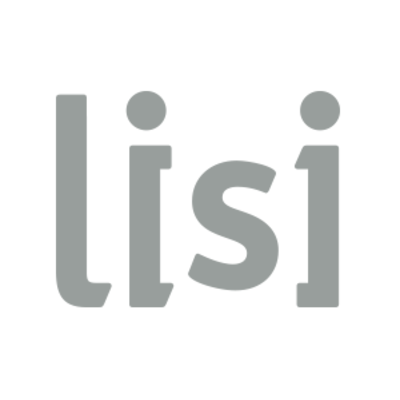 LISI
Pharmaceutique / Biotechnologique, Aéronautique / Spatiale, Automobile

> 2000 salariés
Le poste
RECEIVING CLERK I-MC33100 RM INVENTORY / RECEIVING
CDI

 

Éducation :

Non spécifié

Expérience :

> 1 an
Who are they?
LISI is a global industrial group. It specializes in the manufacture of high value-added assembly and component solutions for the aerospace, automotive and medical industries.
LISI is a partner of the largest global players, and is driven by its long-term family values. The Group innovates and invests in the research and development for the products of tomorrow to meet the needs of its clients, especially in terms quality, safety and performance.
How does LISI stand out? By relying on two strategic orientations: innovation and operational excellence, while integrating a strong CSR culture.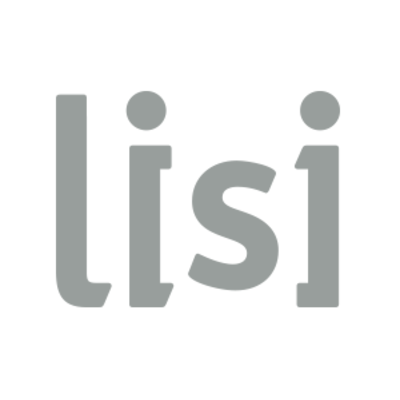 Visit the profile
Rencontrez Arnaud, Directeur Technique BGSMC Research Development & Technology

Rencontrez Pauline, Marketing & Innovation Strategy Manager

Rencontrez Marc Antoine Ingenieur robotique and automatisme
Job description
LISI AEROSPACE is ranked 60th in the global aerospace value chain and specializes in the design and manufacture of high-tech metal components to enhance aircraft safety and performance. Active since 1950 in the fastener market (no. 3 worldwide), LISI AEROSPACE has been a recognized player in metal components for aircraft engines and airframes since 2011. With its dedication to industrial excellence, LISI AEROSPACE aims to become a leader in costs, quality, deadlines and workplace safety. This mindset is represented at every level of our company and by all of our team members. At LISI AEROSPACE, we focus above all on advancement and flexibility. Every employee is empowered and has the latitude they need to carry out their assignments and develop their skills. We provide this mobility and training through our Corporate University, the LISI Knowledge Institute (LKI). As a result, our company is growing fast and always welcoming new talents.
PRIMARY RESPONSIBILITY:
Verify and keep records on incoming and outgoing shipments. Prepare items for shipment. Duties include assembling, addressing, stamping, and shipping merchandise or material; receiving, unpacking, verifying and recording incoming merchandise or material; and arranging for the transportation of products.
ESSENTIAL DUTIES AND RESPONSIBILITIES:
• Examine contents and compare with records, such as manifests, invoices, or orders, to verify accuracy of incoming or outgoing shipment.
• Prepare documents, such as work orders, bills of lading, and shipping orders to route materials.
• Determine shipping method for materials, using knowledge of shipping procedures, routes, and rates.
• Record shipment data, such as weight, charges, space availability, and damages and discrepancies, for reporting, accounting, and recordkeeping purposes.
• Contact carrier representative to make arrangements and to issue instructions for shipping and delivery of materials.
• Confer and correspond with establishment representatives to rectify problems, such as damages, shortages, and nonconformance to specifications.
• Requisition and store shipping materials and supplies to maintain inventory of stock.
• Deliver or route materials to departments, using work devices, such as hand truck, conveyor, or sorting bins.
• Compute amounts, such as space available, and shipping, storage, and demurrage charges, using calculator or price list.
• Pack, seal, label, and affix postage to prepare materials for shipping, using work devices such as hand tools, power tools, and postage meter.
• Performs record keeping, data entry, housekeeping, and follows safety regulations.
• Other duties may be assigned.
Supervisory Responsibilities:
This position has no supervisory duties.
ESSENTIAL JOB REQUIREMENTS
To perform this job successfully, an individual must be able to perform each essential duty satisfactorily. The requirements listed below are representative of the knowledge, skill, and/or ability required. Reasonable accommodations may be made to enable individuals with disabilities to perform the essential functions.
Education and/or Experience:
High school diploma or general education degree (GED); or six months to one years related experience and/or training; or equivalent combination of education and experience.
SKILLS AND ABILITIES
Computer Skills
To perform this job successfully, an individual should have knowledge of Contact Management systems; Database systems; Internet software; Spreadsheet software and Word Processing software.
Language skills:
Ability to read and comprehend simple instructions, short correspondence, and memos. Ability to write simple correspondence. Ability to effectively present information in one-on-one and small group situations to customers, clients, and other employees of the organization.
Mathematical skills:
Ability to add and subtract two digit numbers and to multiply and divide with 10's and 100's. Ability to perform these operations using units and weight measurement, volume, and distance.
Reasoning ability:
Ability to apply common sense understanding to carry out detailed but uninvolved written or oral instructions. Ability to deal with problems involving a few concrete variables in standardized situations.
Certificates, licenses, registrations:
May require to provide a valid lift truck certification. Must provide proof of US person, under ITAR restrictions
Physical Demands:
The physical demands described here are representative of those that must be met by an employee to successfully perform the essential functions of this job. Reasonable accommodations may be made to enable individuals with disabilities to perform the essential functions.
While performing the duties of this job, the employee is frequently required to talk or hear. The employee is occasionally required to stand; sit; and use hands to finger, handle, or feel. The employee must frequently lift and/or move up to 10 pounds and occasionally lift and/or move up to 40 pounds. Specific vision abilities required by this job include close vision, distance vision, color vision, peripheral vision, depth perception, and ability to adjust focus.
ENVIRONMENT, HEALTH AND SAFETY
The work environment characteristics described here are representative of those an employee encounters while performing the essential functions of this job. Reasonable accommodations may be made to enable individuals with disabilities to perform the essential functions.
While performing the duties of this Job, the employee is frequently exposed to toxic or caustic chemicals. The employee is occasionally exposed to moving mechanical parts and fumes or airborne particles. The noise level in the work environment is usually moderate to loud.
The responsibilities of the position include compliance with company and governmental safety, environmental and hazardous materials regulations and procedures.
Participate in the development and promotion of the HSE culture, be exemplary in terms of health, safety and the environment, in particular by :
 - Respecting and ensuring respect for the instructions and rules established in the field of health, safety and the environment (in particular the LISI golden rules)
 - Immediately correcting, whenever possible, or reporting to his or her superiors and/or the HSE department, any malfunction or risky situation in the fields of health, safety and environmental protection
 - Implementing preventive actions to reduce the environmental footprint and control health and safety risks
 - Participate, upon request, in analyses (of risks, incidents) and HSE working groups related to his/her professional scope
 - Be familiar with the main health and safety risks and the main environmental impacts relating to the scope of his/her work
 - Be familiar with the site's HSE policy and objectives
 - To be able to make proposals for improving working conditions and limiting environmental impact
LISI is an equal opportunity at will employer and does not discriminate against any employee or applicant for employment because of age, race, religion, color, disability, sex, sexual orientation or national origin.
Questions and answers about the offer
D'autres offres de Opérations
Ces offres peuvent vous intéresser !