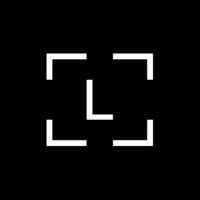 Ledger
Junior Commercial Legal Counsel - BtoB
La tribu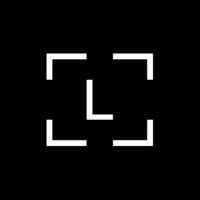 Ledger
Le poste
Junior Commercial Legal Counsel - BtoB
Cette offre a été pourvue !
About
Créé en 2014, Ledger est le leader mondial des solutions de sécurité et d'infrastructure pour les crypto monnaies et les applications blockchain - avec plus de 3.5 millions d'utilisateurs dans 165 pays.
Ledger allie des expertises hardware et software afin de sécuriser des milliards de dollars sur près de 2000 actifs crypto - dans le monde, 15% d'entre eux sont aujourd'hui gérés via l'écosystème Ledger.
Forte d'une croissance accélérée (son chiffre d'affaires a été multiplié par 6 entre les premiers semestres 2020 et 2021), d'une nouvelle levée de fonds record qui fait d'elle une licorne valorisée à 1.3 milliards d'euros, la société Ledger sera un acteur majeur de la quatrième révolution industrielle. La révolution de l'internet de la valeur, du web3, de la DeFi et des NFTs.
Ledger conçoit les solutions les plus fiables et les plus simples d'utilisation : notre équipe R&D a créé un Operating System, intégré aux Nanos S et X, et une plateforme, Ledger Live, qui permettent à l'utilisateur de reprendre le contrôle de sa vie digital en lui servant de porte d'entrée sécurisée vers l'ensemble de l'écosystème des actifs digitaux.
Ledger a d'ores et déjà accueilli plus de 150 personnes en 2021… Et ce n'est qu'un début. Basées à Paris, Vierzon, Singapour, New York, Londres, Zurich, Portland, Montpellier et Grenoble, ses équipes signent, en arrivant chez Ledger, un P.A.C.T.E. de valeurs : Pragmatisme, Audace, Confiance, Transparence et Engagement.
Job description
Founded in 2014, Ledger is a leader in security and infrastructure solutions for cryptocurrencies and blockchain applications. Headquartered in Paris, with offices in multiple countries across Europe (Paris, London, Switzerland), North America (New York) and Asia (Singapore), Ledger has a team of 300+. Ledger develops products and services to safeguard cryptocurrency assets for individuals and companies – including the Ledger hardware wallets line - already sold in 165 countries. Ledger also launched an enterprise solution known as the Ledger Vault.
Ledger is looking for a Junior Commercial Legal Counsel, to join its legal team in New York reporting to the International Legal Director also based in New York. The role will focus on providing Legal support for the Ledger enterprise solution but may at times expand to providing support to Ledger in the US on various other matters.
You will join a team of dynamic and talented lawyers, from different background (law firm & inhouse) and various industries (fashion, consumer electronics, finance, fintech). You will be exposed to thrilling and sometimes cutting edge legal/regulatory matters in the fast moving and ever evolving blockchain and crypto industry, where the story still needs to be written.
Missions
As Junior Commercial Legal Counsel, your main missions would be to:
Assist in the drafting and review of a wide variety of commercial agreements to meet business and legal requirements, including Ledger Vault Agreement, sales and distribution agreements, IT agreements, Marketing agreements, Terms & Conditions), direct and indirect procurement agreements, group purchasing agreements, business associate agreements, confidentiality agreements and requests for proposals.
Assist in the improvement of existing contractual templates and in the creation of new ones.
Assist in researching and advising on financial/commercial/consumer laws which could apply to Ledger directly or could otherwise impact its business. This part of the mission may include interacting with industry associations along with the International Legal Director.
Assist in the management of contract documentation flow, approvals, reporting and archiving consistent with internal processes.
Ensure that KYB and other processes are followed and progress efficiently.
Assist the International Legal Director and the broader legal team in improving and creating compliant solutions to resolve complicated business challenges and customer disputes.
Assist the International Legal Director in improving existing insurance solutions, managing claims and work with brokers and underwriters to structure new and innovating insurance policies.
As a general note, Ledger being a start-up, we also expect the Junior Commercial Counsel, as part of the legal team to be flexible and jump in on other topics and help other team members on other areas as the need may arise from time to time.
Qualification & skillset
JD form a U.S. law school.
Experience at a global law firm and/or in-house legal department.
Experience with contract drafting and negotiation.
Excellent written and verbal communication skills.
Ability to follow up on matters independently and meet deadlines.
Creative and practical thinker who can communicate information accurately and completely, while being concise and digestible for non-lawyers.
Team player standing ready to help colleagues.
Ability to work independently and sometimes remotely.
Ability to organize, prioritize and multitask
Demonstrate interest for blockchain related matters and internal projects
Benefits
Competitive compensation package and ESOP according to the Company policy
Flexible working hours, remote-friendly environment
Strong focus on personal development including internal/external trainings and attendance to conferences
Internal talks, technical meetups and hackathons
High performance office equipment
Comprehensive health insurance policy offering extensive medical, dental and vision care coverage
Meal Vouchers with Swile (ex Lunchr)
Annual company outing for Ledgerdary Days plus infrequent parties, snacks and drinks
Employee discount on Ledger products
Ledger guarantees equity for all during the recruitment process, without any distinction of gender, ethnicity, religion, sexual orientation, social status, disability or age
Meet the team
This content is blocked
Youtube cookies are required to show you this content
Questions and answers about the offer
Ajouter aux favoris

Partager sur Twitter

Partager sur Facebook

Partager sur Linkedin