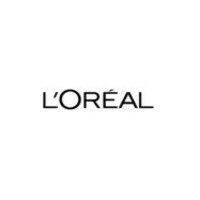 L'Oréal France
Data Migration Lead - SAP SuccessFactor - L'Oréal France
L'entreprise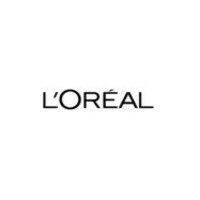 L'Oréal France
Luxe, Cosmétique, E-commerce

> 2000 salariés
Le poste
Data Migration Lead - SAP SuccessFactor - L'Oréal France
Qui sont-ils ?
Notre Raison d'être : Créer la beauté qui fait avancer le monde.
Le désir de beauté est une force puissante qui nous fait avancer. La beauté ne se limite pas à l'apparence. Elle nous donne confiance en nous, en qui nous voulons être, et dans notre relation avec les autres.
Depuis plus d'un siècle, nous exerçons ce métier unique : créateur de beauté. Notre but est d'offrir à tous, partout dans le monde, le meilleur de la beauté en termes de qualité, d'efficacité, de sécurité et de sincérité pour satisfaire tous les besoins et désirs de beauté dans leur infinie diversité.
Et parce que nous sommes le leader de la beauté, nous sommes conscients que tout ce que nous faisons peut avoir un impact significatif. C'est pourquoi nous agissons pour :
Inventer le futur de la beauté en ayant recours au meilleur de la technologie et de la science, inspirées par la nature.
Faire avancer l'innovation sociale en offrant à nos collaborateurs le meilleur en matière de conditions de travail, de formation et de protection sociale.
Construire une entreprise toujours plus inclusive qui reflète la diversité des consommateurs que nous servons.
Nouer des partenariats durables avec nos clients et fournisseurs, basés sur la confiance et le développement mutuels.
Œuvrer partout pour la cause des femmes et au développement des communautés qui nous entourent.
Protéger la beauté de la planète en luttant contre le changement climatique, en respectant la biodiversité et en préservant les ressources naturelles.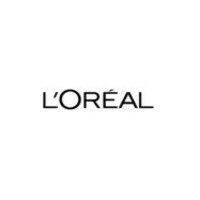 Visiter le profil
How Beauty Tech is inventing the future of beauty
Beauty is a powerful force that moves us - L'Oréal
Women driving tech forward
Descriptif du poste
Mission:
Define, formalize, adapt, and communicate continuously the Data Migration strategy for ONE HR project
Coordinate and support the successful execution of the end-to-end data migration (including Data Cleansing, execution, and checks) from the current HR ecosystem to SuccessFactors
Key responsibilities:
Define and validate the key milestones and the detailed planning related to Data Migration
Define and make validated the data migration strategy with all relevant stakeholders,
Identify with all internal HR Business Functions the needs regarding Data Cleansing and Migration
Finetune and communicate the plan, RACI and tools for/to all actors (central to local, business and HRIS, Internal & integrator…) to conduct the data cleansing and data migration,
· Data cleansing:
Coordinate and follow up the data cleansing activities from the preparation phase of the project at the local level
Support & advise the countries in cleansing data directly in the current systems
· Data Migration:
Coordinate all actors for the design and setup of the data migration methodology and tools in order to industrialize the data migration process and to ensure that the targeted Go Live dates will be met (Scoping, Technical Specifications, Scripts development, Validation of Generated files, Enrichment Files by country, Conversion, upload, checks, etc.)
Coordinate and work collaboratively with all stakeholders to be able to import the data successfully, including by being involved in identifying and resolving the error logs;
Provide SuccessFactors reports for data migration validation and follow up on the data validation process
Execute Data Migration tasks when/ if needed (workload/ complexity/staffing)
. Project management:
Monitor and review the progress in the data cleansing and migration activities by each Function,
Ensure that the project is delivering on time, on cost, and on quality, manage Risks and identify solutions related to the project, and ensure close follow-up by identifying & measuring relevant indicators
. Communicate widely on data cleansing and migration activities regularly to the project stakeholders about progress and risks,
Coordinate, assess, and recommend adaptations in terms of sizing regarding the forecast of workload activities
Ensure Continuous improvement on methods & tools with ONE HR central team
Profil recherché
We love people that are curious, collaborative, eager to have an impact and who value innovation, autonomy, and team spirit.
Experience with SAP SuccessFactors data migration & good knowledge of EC module, good knowledge of SAP HR on-premises is a plus
Ability to operate in a complex and multicultural environment
Detail-oriented and intellectually curious
Good verbal and written communication skills in English and French, with a good understanding of business language
Excellent operating and analysis skills using Microsoft Office, particularly Excel; hands on
Experience and flair for ad hoc database operation and management
Proven ability to review volumes of data and assess data quality
Able to work on multiple tasks and to tight deadlines
Autonomy, curiosity, and good social skills are needed
Autonomy to create SuccessFactors reports (canvas and story)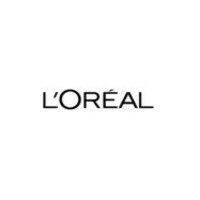 L'Oréal France
Cette offre vous tente ?
Postuler
Questions et réponses sur l'offre
Ajouter aux favoris

Partager sur Linkedin

Partager sur Facebook

Partager sur Twitter
D'autres offres de Autres
Ces offres peuvent vous intéresser !
BRIGAD

CDI

Télétravail partiel possible

GreenYellow

CDI

Télétravail partiel possible

Sage

CDI

Télétravail partiel possible

Arianee

CDI

Télétravail total possible
Voir toutes les offres