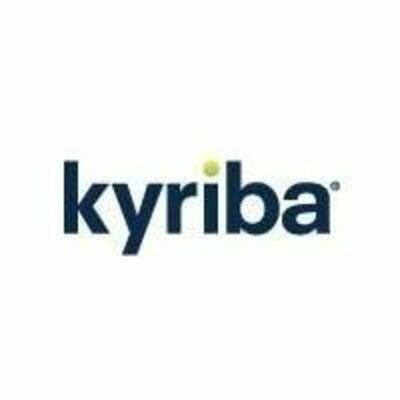 Kyriba
Functional Consultant
Expérience :
Non spécifié
Who are they?
Kyriba is the world leader in proactive cash management. Their mission is to enable CFOs to be more agile and efficient in managing their cash flow and liquidity. Its SaaS Treasury and Risk solutions enable clients to optimize their cash flow, manage their risks and manage their capital.
Kyriba was established in 2000 and has more than 700 employees, serving more than
2,000 customers worldwide. Kyriba, headquartered in San Diego, also has offices in New York, Paris, London, Tokyo, Singapore, Hong Kong, Rio de Janeiro and Shanghai.
In March 2019, Kyriba raised $ 160 million to intensify innovation and accelerate the growth of its platform.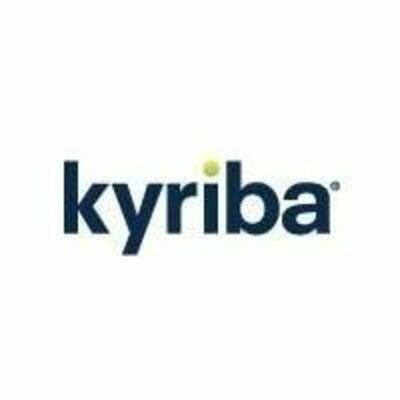 Let's go!
Rencontrez Florence, Director, Customer Support EMEA
Job description
Kyriba is the global leader in cloud-based Treasury, Cash and Risk Management solutions, delivering Software-as-a-Service (SaaS) financial technology to corporate CFOs and Treasurers.
More than 2,000 global organizations use Kyriba to enhance their global cash visibility, improve financial controls, and increase productivity across their cash and liquidity, payments, supply chain finance and risk management operations. Kyriba added more than 230 new customer logos during the year and is growing at a fast pace!
We are present globally and headquartered in San Diego, with offices in New York, Paris, London, Tokyo, Singapore, Dubai, Hong Kong and Shanghai.
Kyriba is growing and we are always looking to engage with people who will not only add to our smart, dedicated and passionate workforce, but also embody our organisation values of innovation, accountability, client success and respect to continue making Kyriba a great and unique place to work.
THE ROLE
The Functional Consultant is responsible for supporting the delivery of high-quality implementation projects. You will have the responsibility for applying best practices for all implementation work whilst still following Kyriba implementation methodologies throughout the project phases.
Your duties are outlined, but are not limited to, below:
Project Execution
Participate in Kyriba implementations projects to Kyriba customers
Support design and analysis activities and produce related collateral
Create functional analysis documents and follow best practice guidelines
Implement Kyriba configuration necessary to meet client requirements
Provide customer training on Kyriba functionality
Communication and Documentation
Strong verbal and written communication skills, with the ability to communicate sensitive information tactfully
Engage in effective customer meetings and workshops
Produce high-quality project documentation
Client Engagement
Communicate with clients to identify needs and design business solutions
Effectively manage customers' expectations
Develop good working relationships with customer personnel
Understand project risks and address them proactively
Career development
Strong motivation to train and develop new skills in all the functional areas of the Kyriba application and solutions
Experience
Higher education degree, preferably in Business, Finance, Commerce or Engineering, or relevant work experience
Creative and analytical approach to problem solving
Excellent communications skills, both spoken and written
Relevant experience in management consulting (big 4 or comparable) is appreciated
Office and Travel
Kyriba offers flexible Office and Home Office working arrangements
Travel to customer site for key activities or milestones is expected
Language skills
English, French, German, Italian, or Spanish language skills appreciated
CULTURE & VALUES
At Kyriba, we value a strong work culture and sense of community and ownership among our global team. We live by our "iCare" value system to demonstrate our care and commitment to our clients and each other:
Innovation
We foster innovation and entrepreneurial thinking across our team by rewarding employees for their achievements and encouraging efficiency and continual process improvement
Client Success
Our passion is to enable our clients' success. We do this by understanding their needs and developing and managing solutions that provide them the insight to effectively drive decision making within their organization
Accountability
We each take personal responsibility for our actions. We are committed to our own continuous improvement and we go the extra mile to meet our clients' needs
Respect
We respect each other's ideas, efforts, commitments and embrace our diverse cultures and points of view. We achieve our goals through teamwork, responsiveness, open communication and a positive attitude.
We strive for excellence in all that we do and bring the passion and
commitment to deliver on our promises. We achieve excellence through leadership, teamwork, transparency and integrity. We are committed to recognizing employee achievements
Excellence
Questions and answers about the job