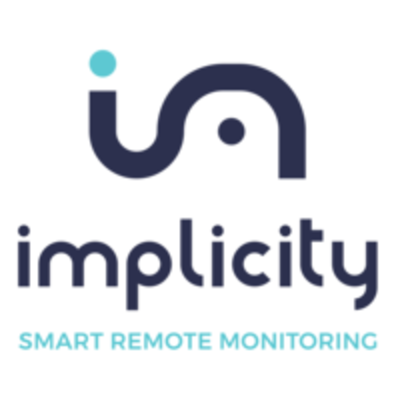 implicity
Global Events Manager - Marketing
CDI

 

Début :

Télétravail partiel possible

Éducation :

Bac +5 / Master

Expérience :

> 3 ans
L'entreprise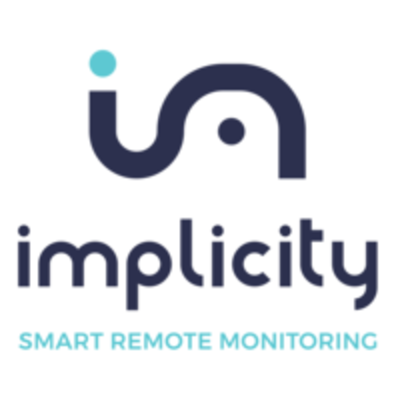 implicity
Logiciels, Intelligence artificielle / Machine Learning, Santé

Entre 50 et 250 salariés
Le poste
Global Events Manager - Marketing
CDI

 

Début :

Télétravail partiel possible

Éducation :

Bac +5 / Master

Expérience :

> 3 ans
Cette offre a été pourvue !
Who are they?
Global Events Manager - Marketing
Paris - up to 60% remote
---
⭐️ We are Implicity ⭐️
Implicity is a digital MedTech, that brings outstanding innovations to cardiologists,
thanks to Big Data and Artificial Intelligence.
Thanks to our leading cardiac remote monitoring platform, it's way easier to manage data and predict patient issues, so that cardiologists can bring the best care at the best time.
To put it simply, when you join Implicity, you'll contribute to save lives with us 💓🩺
Dr Arnaud Rosier (cardiologist and AI researcher) & David Perlmutter (engineer and entrepreneur), co-founded Implicity in 2016
⏩ 6 years later, a French Start-Up / Scale-Up 🐓 is a real game changer in the healthcare market, literally shaping the future of cardiology
130+ hospitals / medical centers are already using our solutions, covering 70 000+ patients.
👩🏻👨🏿👱🏻 At Implicity, you will find the greatest experts in data science, engineering, clinical, regulatory, IT, sales, customers success, etc. working together. This amazing team already managed to make Implicity a clear European leader, and we will very soon do the same in the US market.
In a nutshell, thanks to Implicity:
🏆 Patients get a far better care
🏆 Doctors' life is far easier, they can have a far better focus on prevention/treatment, and not admin/data burden
🏆 Healthcare payers (Social Security in France) eventually pays a far lower price (preventing/monitoring instead of treating/hospitalizing)
As we grow ($23M raised in Series A in January 2022 => x2 headcount done in 2022), in France, Europe and in the US, we are opening a new Marketing & Event position, to work in the Marketing & Communications team with your future supportive manager Delphine Lefebvre, European Marketing Manager based in France, under the supervision of Megan Grosz, Global Head of Marketing (based in the US).
It can start as soon as you can!
---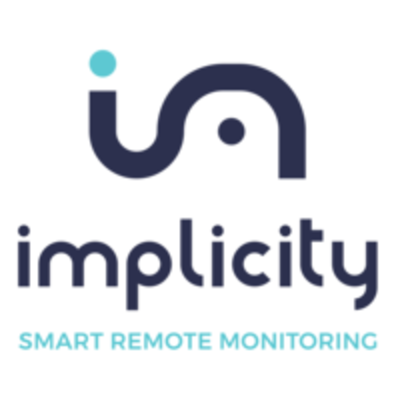 Visit the profile
Meet Arnaud, CEO & Founder

Meet Anaïs, Customer Success Manager

Meet Julien SARAZIN, Software architect
Job description
⭐️ We need you ⭐️
In close collaboration with the European Marketing Manager (Delphine) & the Global Head of Marketing (Megan), your mission is to lead Implicity's global event and trade show strategy, including but not limited to identifying key events, internal team training for attendees (elevator pitch, demos, etc.), maintaining pre and post-show communication, and event attendance.
★ You develop an event strategy and objectives, lead initiatives to meet goals based on lead generation, customer advocacy, and more
★ You identify key PR opportunities (keynotes, pre-event advertising)
★ You work with Marketing and Sales to organize and staff customer and sponsored events
★ You negotiate and execute contracts for small & large-scale events
★ You order and track event inventory, including collateral, giveaways, etc.
★ You ensure event display accurately represents the Implicity brand (both messaging, presentations, etc.)
★ You drive marketing influenced pipeline, generated MQLs through onsite activities and support the sales team
★ You analyze, track, and report on event ROI based on the MQL metrics using Salesforce and similar systems
★ You represent the company in conferences / symposiums / congresses / exhibitions (5 to 10 / year), dedicated to the company's business sector so that Implicity gains high visibility
To succeed in your mission, you will be helped by the whole Marketing team + an intern mainly dedicated to events.
At Implicity, you will meet weekly with your lead to help you succeed in your mission and continuously improve your skills.
Each team works with quarterly OKR's to be transparent, fair and honest with your targets.
The annual appraisal is a shared exchange moment focused on your development.
---
Preferred experience
⭐️ You are ⭐️
🥉 Your Background
★ You studied Marketing and/or Communication at School / University
★ You have 2 - 5 years of related event marketing experience
★ Proven experience carrying out event marketing efforts, including trade show planning, attendance, and reporting
★ You ideally have 1 experience in Healthcare sector
---
🥈 Your Hard Skills
★ You have the ability to draw insights from complex marketing data, you are metric driven & ROI focused
★ You are both super fluent in French & in English, with strong communication skills – written and oral
★ You are IT agile & follow the latest trends
★ You are ready to travel about 10% of your time (France & abroad)
---
🥇 Your Soft Skills
★ People frequently say you're super-efficient, have an inner sense of priority, have a great methodology and organization
★ You love daily moving from broad picture to very hands-on assignments , and you're not afraid to roll-up sleeves
★ You can be picky on details that can lead to success
★ You're a great multi-tasker thanks to your excellent stress management
★ You love to network and build trustworthy relationships with partners and stakeholders
★ You like this ad, and think this is very like you 😊
It is OK to apply without meeting all the criteria: just honestly tell us why you think you can be THE one.
---
Recruitment process
😁 More cool stuff to know about Implicity 😁
💰 Remuneration
★ Competitive salary package based on your experience
★ Company equity
---
👍🏻 Benefits
★ Health care plan: Alan (26,5€ / month + 14€ for kids)
★ Luncheon voucher: 9€ (50% employer)
★ Transport: 50% of your pass OR sustainable mobility pass (37,5€ / month)
---
✅ Why us?
Simply because you will get all Scale-Up advantages without the usual drawbacks!
★ Activity: we are a "purpose company" - that really drives everyone's daily motivation and commitment
★ Solution: we built a best-in-class solution, that has no direct competitor
★ Growth stage: we are not small - we are not big - we are 100 => our boom is to come
★ International: we operate at a global level, and our working language is English
★ Values: we do have values, and these are not just for posters!
Integrity: we act with honesty and fairness
Ambition: we strive for excellence in a healthcare demanding environment
Cooperation: we care, we support, we seek collective success
Autonomy: you'll definitely get real responsibilities, and have the chance to have impact
★ Employee care:
Our beautiful office is "rue du Louvre" (between Chatelet & Bourse)
Regular team events, especially every Thursday evenings
Our happiness manager is taking the greatest care of all of us! 🐣
★ Tools: we used Slack, Notion and DropBox, and it is pretty cool
★ Remote: up to 3 days / week
★ Worklife balance: we are definitely respectful
★ Shareholder: you will be incentivized with company equity
Do you need more arguments? We've got a bunch!
---
🤓 Want more infos?!
★ Our website: https://www.implicity.com/about-us/
★ Our team: https://www.welcometothejungle.com/fr/companies/implicity/team
★ Our other opening jobs: https://www.implicity.com/careers/
★ Our cool grade on Glassdoor: https://www.glassdoor.fr/Pr%C3%A9sentation/Travailler-chez-Implicity-EI_IE4010545.16,25.htm
★ Our $23M Series A last January 2022: https://www.implicity.com/ressource/seriesa/
★ Our latest FDA Clearance for AI-Powered "ECG Analyzer" reducing the volume of false positives": https://www.implicity.com/ressource/fda-clearance-for-ai-powered-ecg-analyzer-for-implantable-loop-recorders/
★ Our great Hydro project (heart failure prediction): https://www.implicity.com/ressource/nouvelle-etape-projet-hydro
★ Our cool partnership with Withings: https://www.implicity.com/ressource/implicity-and-withings-develop-a-solution-for-the-remote-monitoring-of-heart-failure-patients
★ A cool article by La Tribune: https://www.latribune.fr/technos-medias/innovation-et-start-up/la-startup-de-la-semaine-implicity-previent-les-crises-cardiaques-grace-aux-donnees-829691.html
★ And finally, 2 interviews of our CEO Arnaud Rosier:
---
🙏🏻 Let's meet
★ If you believe that you are the right person for Implicity, we are looking forward to receiving your application through the Implicity page on "Welcome To The Jungle" website
★ We are proud to be an equal opportunity employer. We constantly challenge ourselves to build a diverse team of talents and to create an inclusive environment for all employees
★ Recruitment process:
1° 20 -30 min call with Kasia Menger, Talent Acquisition Manager
2° On-site interview with Delphine Lefebvre, European Marketing Manager, your future manager
3° Short homework assignement
4° Interview with Megan Grosz, Global Head of Marketing, & Pierre, Head of People
=> Depending on your availabilities, the recruitment process should last less than 2 weeks.
Offer usually follows within 48 hours 🤞🏻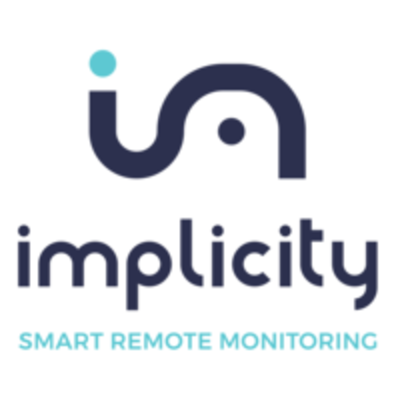 implicity
Cette offre vous tente ?
Questions and answers about the offer
Partager sur Linkedin

Partager sur Facebook

Partager sur Twitter