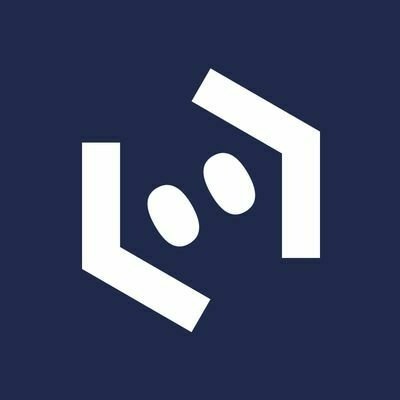 Hubvisory
Product Desginer Senior
Expérience :
Non spécifié
Qui sont-ils ?
Hubvisory c'est d'abord une rencontre, celle de Martin, Benoit et Pierre qui, en 2016, décident de s'associer pour créer Hubvisory, une structure regroupant les meilleurs spécialistes du Produit en France pour accompagner startups et grands groupes à créer les produits digitaux de demain et en faire de véritables leviers business.
Notre objectif : devenir le leader de l'accompagnement produit tout en proposant une expérience collaborateur optimale.
Comment ? En regroupant les meilleurs spécialistes du Produit pour accompagner nos clients et créer les produits digitaux de demain.
Aujourd'hui, Hubvisory est présent à Paris, Lille ainsi que Bruxelles et regroupe plusieurs entités dédiées à une spécialité du Product Management :
Epic : le Product Management
Atom : le Product Design
Campus : la formation au Product
Source : le Product Engineering
Summit : la Product Strategy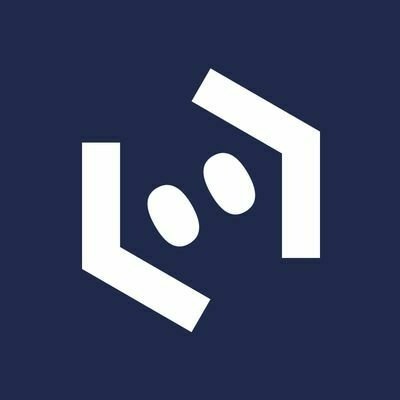 J'y vais !
Rencontrez Charles, Head of Tech Team et Développeur web
Descriptif du poste
Hubvisory is a product management consulting agency that was created in 2016 by Martin, Benoit and Pierre, the actual co-founders. They decided to create Hubvisory, a structure bringing together the best Product specialists.
Based in Paris, Lille and now Brussels, Hubvisory's goal is to support startups and companies to innovate, transform and create successful digital products. By combining the best of Design Thinking, Lean, Agile and Product Management, Hubvisors use an innovative framework to help their clients turn their digital products into real business levers.
This year we are opening a new office in the beautiful city of Brussels 🇧🇪. With the opening of our Brussels offices, our ambition is to create an exceptional collective of product managers and share our product expertise in Belgium. By joining the company in its early stages you will benefit of:
🥷🏻 A 3-week intensive bootcamp in Product Management;
🤝 Close management support of one of the co-founder;
📈 Direct involvement in the development of Hubvisory Brussels;
🏔 Great career opportunities by joining the adventure from the start.
Joining our Design team means becoming part of a collective of several Designers who are passionate about their profession. As a Senior Product Designer at Hubvisory, you will be involved in all UX/UI phases, both operationally and strategically, to meet the expectations of our customers.
Your mission : 
Your mission will therefore be to guarantee the Design expertise of your client while placing the user at the heart of your thoughts! 👉 Our great customers: Dior, PMU, Sephora, Adeo, Leroy Merlin, Decathlon, Club Med, Pernod Ricard, Joone, Alma, Petit Bateau...
Wondering what that might look like? No problem, to help you project yourself, here is an example of a mission that one of our Designers is currently carrying out:
👉 Antoine works in tandem with Anna (PM at Hubvisory) and supports one of our clients on the redesign of one of their digital products.
He is led to:
Co-construct the project scoping phase
Carry out a product discovery process (user interview, focus group, benchmark, …) with the users of the platform as well as its contributors
Set up the functional vision of the product (elevator pitch, story mapping, site mapping, By a Feature workshop, ...)
Carry out the product design phase (design sprints, wireframing, Hi-Fi prototyping, desktop / mobile / app…)
Implement and improve Design Thinking / Lean UX methods and facilitate agile ceremonies in the design team.
👉 On other missions, you could also be required to:
Facilitate ideation and brainstorming workshops with different interlocutors (users, management business experts, etc.)
Set up and structure a Design System in relation with the client's development teams
Participate in functional and technical specifications.
Establish, document and share a continuous Discovery process with your client, to better understand its users
And many other things...
👉 And internally, you will have the opportunity to evolve in positions of responsibility, such as:
Business expert (Design Advocate): Improvement of employee onboarding, creation of internal training, structuring of the knowledge center, etc.
Manager (Head of Team): Support for a team of designers in their upskilling, career monitoring, participation in recruitment, participation in the company's strategic thinking, etc.
You will also have the opportunity to exchange regularly with other Hubvisory Designers through regular points to share best practices, challenge your deliverables or even unblock some of your problematic missions.
Required profile :
The adventure that we offer you will allow you to evolve by investing yourself and fully participating in the global evolution of Hubvisory. The development of our future Hubvisors being essential for us, this job is for you if:
You are passionate about UX/UI and the Product, you have a minimum of 4 years of professional experience as a Product, UX or Senior Lead Designer
You perfectly understand the difference between Project Culture and Product Culture
You are a team player, you like to pass on your knowledge and increase the skills of your teams (product culture, design expertise)
You know how to take a step back to evolve the collective and the structure in which you evolve
You have a strong ability to adapt to different environments and contexts
You are curious and always looking for new skills to acquire
You have all the qualities of a good consultant: pro-active, autonomous, communicative and rigorous
You are able to present, explain and defend your ideas in front of development, business or management teams
You have a strong desire to evolve in positions of responsibility, both in mission and internally
🙌 Having second thoughts?
Hey there! We want to encourage you to apply, even if you don't feel like you meet all of the criteria. Studies have shown that many candidates in this situation are less likely to apply, but here at HUBVISORY, we value diversity and believe it brings a huge added-value to our team. We care more about your mindset than just meeting a checklist of qualifications. So please, don't hesitate to apply!
Questions et réponses sur l'offre
D'autres offres de Digital
Ces offres peuvent vous intéresser !