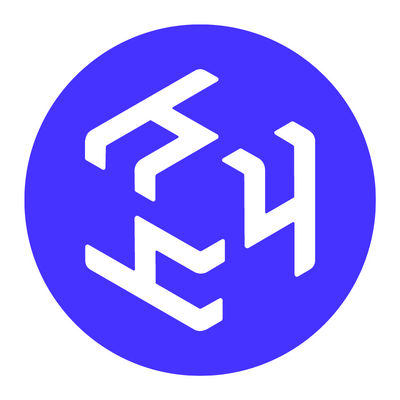 Hivebrite
Salesforce and CPQ Admin
Expérience :
Non spécifié
Who are they?
Hivebrite is an all-in-one community management and engagement platform - Our mission is to provide organizations with the tools they need to create vibrant communities.
Our SaaS platform serves customers across a variety of industries including higher education, non-profit, and corporate. Founded in 2015, today we count more than than 500 customers worldwide - including Princeton University, Stanford University, Columbia Business Schools but also WWF or P&G alumni.
We employ more than 100 people across our offices in Paris, New York, and Sydney, and 30 nationalities are represented in our team!
In 2020, we were awarded five Great Place to Work labels, were recognized as a G2 High Performer, and won the International Prize by EY, SYNTEC Numerique, and TECH IN France.
And we have no intention of slowing down!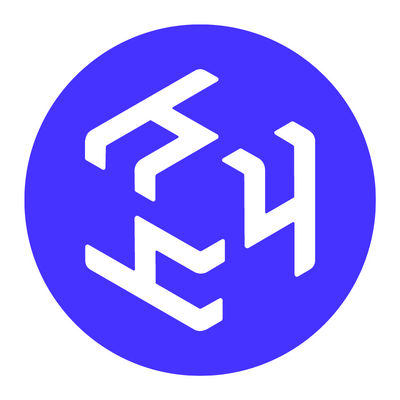 Let's go!

Job description
🌟YOUR ROLE WILL BE :
We seek a skilled Salesforce and CPQ Administrator to join our team and take ownership of our Go-To-Market Systems (including Salesforce CRM and Dealhub CPQ platforms). You will be responsible for managing the related systems, customizing and configuring them to meet Hivebrite's needs, and providing user support.
The ideal candidate should have a strong understanding of Salesforce/CRM and Dealhub/CPQ administration, excellent problem-solving skills, and the ability to work collaboratively in a fast-paced environment.
🌟YOUR MISSION WILL BE:
Managing Salesforce.com and Dealhub.io 
Serve as the primary point of contact for administering these systems
Support other departments in their business analysis
Create and manage user accounts, profiles, roles, permission sets, and processes
Develop, maintain and improve custom objects, fields, formulas, validation rules, flows, and integrations
Collaborate with global stakeholders to gather requirements and implement enhancements and new functionality
Be accountable for the data integrity and data quality created in those systems, as they are our source of truth
Create and maintain reports and dashboards to provide meaningful and proactive insights
Provide end-user training and support to ensure effective adoption and utilization
Stay up-to-date with releases, new features, and best practices, and assess impact on systems
Troubleshoot and resolve user issues and system errors, working closely with vendor support
Collaborate with cross-functional teams, including sales, marketing, and customer success, to integrate with other systems and tools
🌟YOU MIGHT BE A FIT IF YOU HAVE:
Bachelor's degree in Computer Science, Information Systems, or a related field preferred (or 3-5 years equivalent experience)
Proven experience as a Salesforce Administrator. Salesforce admin certification preferred
Proven experience as a Dealhub CPQ Administrator or another CPQ system preferred
Excellent problem-solving skills and attention to detail. Interest in and experience with business analysis
Ability to gather and analyze requirements from stakeholders and translate them into Salesforce solutions
Familiarity with declarative development in Salesforce, including formulas and custom report types
Proficiency in creating and managing user accounts, profiles, roles, and permission sets
Experience with data management, including data import/export, data cleansing, and data deduplication
Strong communication and interpersonal skills, with the ability to work effectively with individuals at all levels of the organization
Fluent in English language, both written and oral.
🌟RECRUITMENT PROCESS
A 45 min video call with Max, our Talent Acquisition Manager.
An hour video call with Juliette, our Senior Operation Manager
An hour video call with a business case, with Martin & Jessie (Head of Transformation & Customer Success Operations Manager)
A 30 minutes video call with Martin, our CFO and VP Ops
🚀 Our recruitment process lasts max 15 working days and we can deliver an offer 48 hours after the final interview.
🌟PERKS - Office & Team Life
A brand new office in the centre of Paris with a rooftop just for us! Billard, Table football, gym room and even have a karaoke room ! 🏠
An international work environment, with an office in Paris, New York and Sydney. FYI, we have more than 30 different nationalities at Hivebrite!  🌍
The latest in Apple's equipment 🍏
Check out our instagram page here to discover our team 📷
🌟HIVEBRITE'S BENEFITS
A competitive salary package (healthcare, commute…)
The Nomad and Hivemiles program, check out our benefit tab! 🌍
A Swile card that you can use for lunch 🍔
A flexible remote policy
Yearly off sites seminary (the last one was in Marrakech) 🏖
50% refund of transport costs 🚌
RTT
Questions and answers about the job