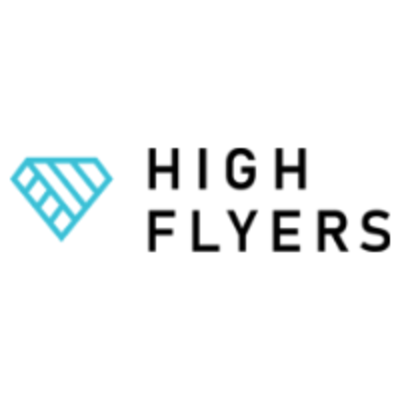 High Flyers
Events & Community Manager - 🚀 HRTech Launch (fluent in FR & EN)
CDI

 

Début :

Éducation :

Bac +5 / Master

Expérience :

> 3 ans
L'entreprise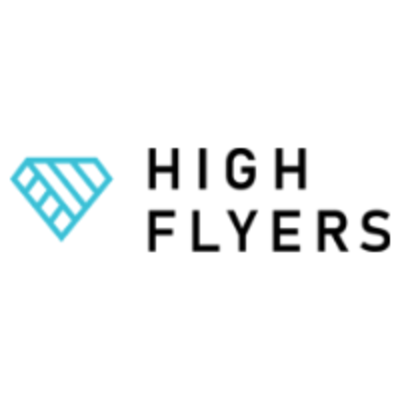 High Flyers
Organisation / Management, Stratégie, Recrutement

Entre 15 et 50 salariés
Le poste
Events & Community Manager - 🚀 HRTech Launch (fluent in FR & EN)
CDI

 

Début :

Éducation :

Bac +5 / Master

Expérience :

> 3 ans
Cette offre a été pourvue !
Who are they?
We are the Parisian recruitment agency connecting Mid to C-level talent with high growth and innovative companies.
Our mission: to unlock human potential by raising human equity. As true business partners, we help companies through strategy and headhunting to grow and scale world-class teams. Born out of the frustration of a close-minded industry, we come from non-recruitment backgrounds, believe in the importance of diversity, empower nontraditional and transversal profiles, and carry an international ideology that puts no limits on human potential.
Over the past two years, we've placed over 300 candidates, nurtured a talent pool of over 5000 rockstars and work with clients across 5 countries.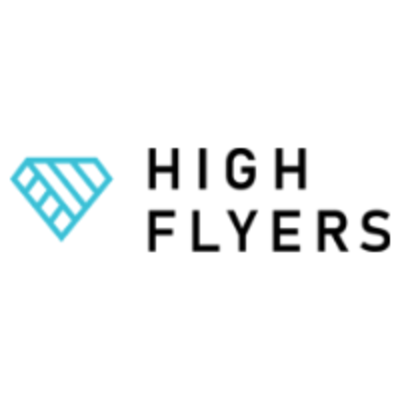 Visit the profile
Rencontrez Benjamin, Product Manager
Job description
Company name: SplendUp (but yes we're using the page of High Flyers for now #savings :))
Sector: HRTech
Maturity stage: 🚀Startup launch (<6 months old!)
Start date: ASAP / when you're available
Location: Paris, Saint-Lazare 9th
In a few words: As we're about to launch our product to market, we are looking for our first member of the Marketing Team. This is a unique opportunity for you to experience a real entrepreneurial experience, being involved in the launch of a startup aiming to (finally!) modernize recruitment. Your core mission will be to help us launch and grow our talent community via our online platform and across our target social media channels as well as organizing attractive events to support its growth. That said, as you may expect from a startup launch, you may also be involved in broader marketing activities based on your interest.
---
🏢 Our company:
Laurie and Eugénie (CEO of High Flyers) founded the company just a few months ago.
We are re-inventing recruitment, making it more human, effective and even fun! We're building a community of talented individuals meeting through all sorts of great events, with an app helping to connect them to their ideal employer when there's a good fit. We believe that the best recruitments happen through networking, we simply want to enable this at scale!
This is a (very) exciting time as we are aiming for our first market launch this year! That said, we've been working on the concept for a while and have already a strong client base and many talented individuals in our community.
🚀 The mission
Your mission will be focused on two main areas:
#1 Community & Social Media: Build, maintain and expand the most engaged community of talented individuals in startups/scaleups (60%)
Define, deploy and evolve our talent community foundations (principles, rules etc.)
Engage and moderate our online community on the day-to-day
Define our social media publication calendar
Create the associated content for the publications
Publish and manage the Social Media publication to drive the highest traffic
#2 Events: Plan and deliver the most amazing events to support our community growth (40%)
Shape our event startegy to engage and grow our community effectively (fast but sustainably!)
Identify the most effective (attractive, fun and memorable but also cost-effective ;)) activities and events to engage and grow our community
Plan, coordinate and deliver the events to grow our community
Help find partners to effectively deliver these
If you're interested in the following, we'd be happy to have your help on other marketing-related activities including defining an effective AARRR strategy or developing content for our website!
🤩 What's in it for you:
A work experience bringing:
A REAL entrepreneurial project
A REAL challenge for you to take on: launching a product to market and a community
A REAL opportunity to expand your marketing expertise at 360° and broader skills. We're just at the beginning so many other topics may arise (broader growth activities etc.), and the team will be growing
You will be literally among our first 5 employees, so definitely an experience that will make you 'Splend' in a few years when we will be a successful company 😉
Also you'll get to organize and attend these memorable events yourself - so be ready to discover new hobbies, meet great people and have fun without borders.
Lastly, we do have an "office" of 500m2 in Saint-Lazare (9th) - where you can, among others, play the piano or enjoy high-quality beers from our local brewers
Preferred experience
🏅 Our ideal team member:
You have 3+ years of experience in marketing focused on Community Management, Social Media and Event Planning

You have experience in building and managing online communities. You're amazing at organizing events, and never lack of ideas to deliver unforgettable events

You are creative, are able to craft powerful Social Media content (primarily LinkedIn) and have experience in crea/graphisme (Figma, Adobe etc.). Bonus points if you can take great pictures & videos!
You've worked in a startup or similar fast-changing environment - early stage start-up would be even better!

You are fluent in both French and English

Even better if you:

have already been involved in a product launch

have worked both in B2B and B2C (or B2B2C!)

You have already deployed acquisition strategies and marketing campaigns, and have knowledge of other marketing areas (eg, growth, SEO etc.)
✅ This is the perfect role for you if:
You want to experience the launch of a startup from its conception - meaning all the ups, but also the (potential) downs!
You have experience and enjoy working on various marketing topics at the same time. Effective prioritization is something you can easily do
You are full of energy and share the values of the community we want to build: Human, Open, Positive, Stimulating
❌ This role may not be for you if:
You have never worked in a startup or similar fast-changing environments
You don't want to "get your hands dirty" - you'll get to work on topics that will truly shape our company success, but will also have to perform tasks that may be a bit outside your scope or seem like low-value/manual ones (as you might expect in an early stage startup 😉)
You like to have a clear plan ahead over the long-term and are after a secured and stable environment
Recruitment process
⚙️ Recruitment Process:
A process really different - hopefully more effective and fun 😉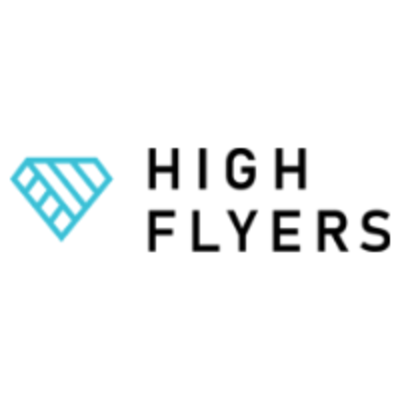 High Flyers
Cette offre vous tente ?
Questions and answers about the offer
Partager sur Linkedin

Partager sur Facebook

Partager sur Twitter