L'entreprise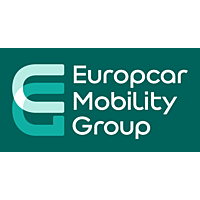 Europcar Mobility Group
Le poste
Golang Engineering Manager
Cette offre a été pourvue !
Who are they?
Europcar Mobility Group est l'un des principaux acteurs du secteur de la mobilité et est une société cotée sur Euronext Paris.
Elle a pour mission d'être la « mobility service company » préférée des clients, en offrant des solutions alternatives attractives à la possession de véhicules, avec une large palette de services de mobilité : location de véhicules, services chauffeur, auto-partage (carsharing), scooter-partage.
La satisfaction des clients est au cœur de la mission du groupe et de l'ensemble de ses collaborateurs et cet engagement vient nourrir le développement permanent de nouveaux services.
Europcar Mobility Group opère à travers différentes marques pour répondre aux besoins spécifiques de chaque client ; ses 4 marques majeures étant :
Europcar® - le leader Européen de la location de véhicules,
Goldcar® - la plus importante société de location de véhicules low-cost en Europe,
InterRent® – marque « mid tier » à destination des clients loisirs
Ubeeqo® – leader européen du car-sharing (BtoB, BtoC).
Europcar Mobility Group propose ses différentes solutions et services de mobilité dans le monde à travers un vaste réseau dans 140 pays (incluant 20 filiales en propre en Europe et 2 en Australie et Nouvelle Zélande, des franchisés et des partenaires).
Plus d'informations sur: www.europcar-mobility-group.com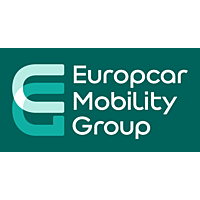 Visit the profile
Rencontrez Mélanie, Field Operations Manager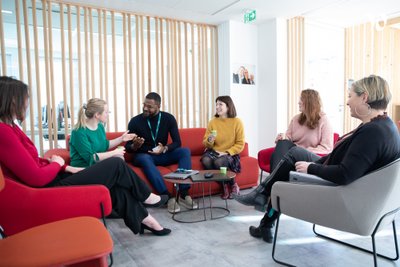 Rencontrez Hugo, Design System Master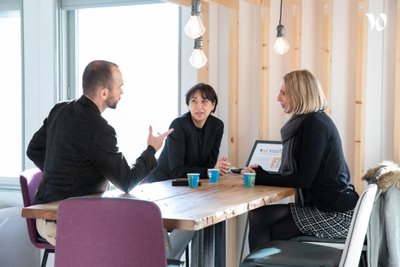 Rencontrez Houssem, Développeur Back-End Java Kotlin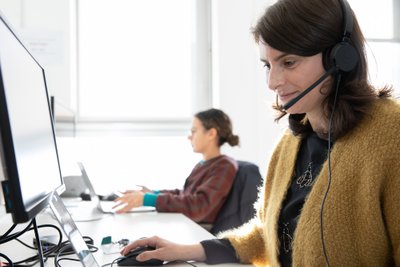 Job description
Reporting to the Head of Backend Engineering within the Product & Tech direction, your main objective is: to Focus Engineering Evolution & Quality on the Community Of Practice (COP) + Engineers growth.
MAJOR AREAS OF ACCOUNTABILITY
Technical responsibilities 
Work with the COP to define and implement best practices, standards, and procedures for ensuring an optimal balance between engineering excellence and delivery performance.
Define, give visibility and follow up on engineering quality metrics and push the COP towards engineering excellence
Ensure that COP is following code review practices and strive towards collective code ownership and keeping technical debt to a minimum.
Ensure that the COP is following the best testing strategies and there are no regressions on the code coverage percentage.
CODE! Collaborate in horizontal components, tooling and help wherever possible.
Management/People responsibilities
Be servant leaders to COP (Community of Practice).
Approve knowledge training for his community stack.
Guide and follow up on career movements for engineers.
Leading the hiring process, ensuring that only the best talent (attitude + tech skills) join your teams.
Keep constant contact with the engineers to assess their company and team engagement and take actions when needed.
Have frequent communication with Squad TL, PO and TTL to get engineers performance feedback and keep an updated understanding of the developer context.
Have salary conversations with developers framed on the group HR policy.
Set aligned qualitative OKR for the COP (to be done with the COP team).
Work with TTL to ensure that Squad Tech leads are serving the squad and driving deliveries.
Preferred experience
PERSONAL PROFILE OF POSITION HOLDER
Previous experience 
At least 6 years of backend development experience
At least 2 years managing people for example as a Tech Lead
Development experience in Go is a plus
Good knowledge of some the following technologies: Git, Sonar, Docker, Kubernetes
Experience with TDD, ATDD, BDD
Experience with CI/CD systems (Gitlab-ci /Jenkins)
A first experience within an international environment would be a plus
Understanding of microservices, REST and event-driven architectures
Knowledge of Kafka, Redis and/or MongoDB is a plus
Working in a collaborative team environment using tools like JIRA (is a plus) and Git (mandatory)
Education level / certificates
Bachelor degree (or equivalent) in IT or related fields 
Languages
Written and verbal proficiency in English
Computer skills and software used
Personal characteristics
Proactivity on technical solutions and its improvements
Honesty and engagement values
Creative force
Capacity to audit, analyse and recommend
Good communication skills
Teamwork mindset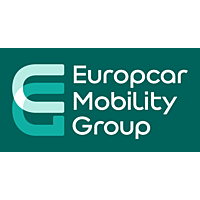 Europcar Mobility Group
Cette offre vous tente ?
Questions and answers about the offer
Partager sur Linkedin

Partager sur Facebook

Partager sur Twitter