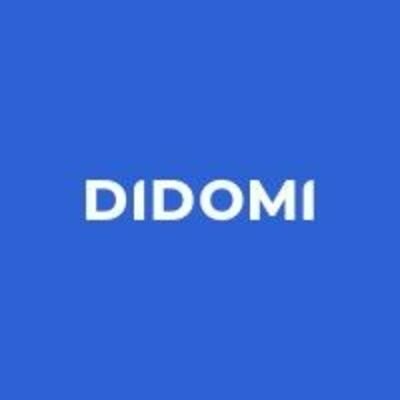 Didomi
Junior Social Media Manager
Expérience :
Non spécifié
Cette offre a été pourvue !
Who are they?
Didomi helps organizations implement great Privacy User Experiences that respect choices and give people control over their data.
Our Global Privacy UX Solutions are designed to solve today's data privacy challenges, such as multi-regulation consent management, privacy governance, and the need to provide self-service user privacy journeys, supercharged by flexible integrations, high-grade security standards, and premium support services.
Thousands of companies work with Didomi to collect billions of consent and preference data points, monitor vendor and tracker activity, reduce compliance risk, and engage their users with highly personalized, privacy-first experiences that build trust and loyalty.
Find out more at www.didomi.io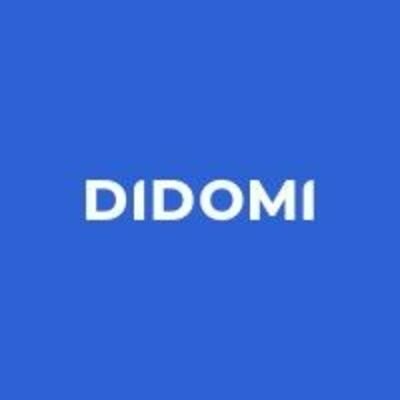 Let's go!

Job description
We develop a SaaS platform that helps companies get in compliance with data privacy regulations like the GDPR or CCPA.
Didomi allows organizations to place customer choice at the core of their strategy. By allowing consumers to easily specify their privacy and preference choices, companies benefit from consent-based customer data to comply with global data privacy laws, drive higher customer engagement and increase consumer trust.
Consumers are free to declare what data to share, with whom, and how they prefer to stay connected with their favorite brands.
We help data privacy experts (CIOs, Data Protection Officers, Legal & Compliance officers) in their daily tasks regarding privacy management. We have hundreds of clients in 25+ countries and manage consents for millions of users every month. We work with leading brands like TF1, Deezer, Orange, Le Bon Coin, Harrods, l'Equipe, France TV…
Our solutions include a Consent Management Platform (CMP) for collecting, sharing, and managing user consent and a highly popular Preference Management Platform (PMP), where consumers can share consent-based, zero-party data with brands for a more transparent, efficient and trusting relationship.
In 2022, Didomi acquired privacy tech start-up Agnostik to strengthen our compliance offering, in controlling and optimizing their value chain based on the use of consent. By integrating Agnostik's automated compliance and monitoring solutions into our platform, we help our clients reach the highest levels of privacy certification. Agnostik's product allows publishers and marketers to automatically monitor their websites and detect specific compliance gaps.
We have raised $40M to date in a Series B round of funding. Our main office is in Paris, however our employees have total autonomy to work from anywhere fully remotely.
Nous recherchons un Social Media Manager créatif pour s'occuper des réseaux sociaux de Didomi. Il s'agit d'un rôle passionnant avec beaucoup de potentiel pour quelqu'un qui est enthousiaste à l'idée des réseaux sociaux, de la rédaction publicitaire et de la protection des données.
Idéalement, vous devriez :
Avoir une maîtrise parfaite de l'anglais (le français est un plus) avec un talent pour les mots et une passion pour les réseaux sociaux. Si vous avez des exemples de campagnes passées sur les réseaux sociaux sur lesquelles vous avez travaillé, ce serait génial !
Être enthousiaste à l'idée de travailler avec des parties prenantes de l'ensemble de l'entreprise pour concevoir de nouvelles idées et des campagnes de réseaux sociaux captivantes.
Être intéressé(e) par la protection des données et, plus généralement, par la tech. Nous ne nous attendons pas à ce que vous soyez un expert(e) en protection des données, mais être intéressé(e) par l'impact de la technologie sur nos vies et nos sociétés sera essentiel dans votre travail.
Surtout, être amusant, curieux et avide d'apprendre qui souhaite créer du contenu cool avec nous !
Responsabilités :
Mettre en œuvre la stratégie des réseaux sociaux de l'entreprise
Concevoir et exécuter des campagnes de réseaux sociaux
Évaluer les performances des campagnes réalisées
Créer, développer et animer des communautés sur les réseaux sociaux
Publier du contenu sur les réseaux sociaux en lien avec les besoins et les demandes des équipes internes.
Qualifications :
Langue : Anglais courant (le français est un plus)
Expérience dans la gestion de campagnes de réseaux sociaux (idéalement pour une entreprise B2B SaaS)
Intérêt pour la vie en start-up et le travail au sein d'une petite équipe agile
Processus de recrutement :
Entretien avec le service des ressources humaines (15 minutes)
Exercice à réaliser chez vous (2 heures maximum)
Entretien avec notre Content Manager, Thierry
Didomi
Cette offre vous tente ?
Questions and answers about the job