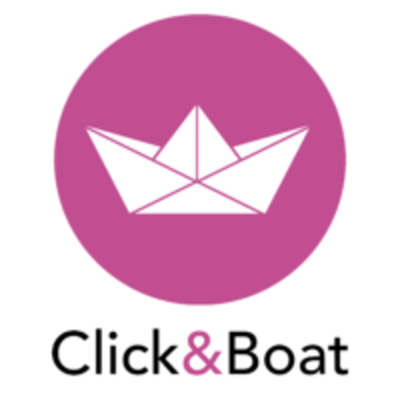 Click&Boat Group
Finance Intern - M/F/NB
Expérience :
Non spécifié
Cette offre a été pourvue !
Who are they?
⛵ Join our team!
Click&Boat is the leading European boat rental platform and a fast-growing company.
Our main objective is to make boating accessible around the world and to provide private and professional boat owners with additional income from boat rentals.
We have achieved over 100 percent growth annually since our conception in 2013. Not to mention, we have also acquired three companies in three different European countries (Spain, Germany, and France) in only two years. After acquiring Nautal, Oceans Evasions, and Scansail, Click&Boat now has three powerful brands to work with.
This year, we are more equipped than ever to achieve our goal of becoming the number one boat rental service by strengthening our position. In 2022, our growth has been powered by an incoming major equity fund and the world's largest boating marketplace. So far, we are opened for business in more than 50 countries and 600 destinations, and we are going to keep growing!
Our headquarters are based in Paris on a barge moored on the Seine River. Our lovely boat boasts a 300m2 rooftop ideal for parties, barbecues, paddleboarding, and we have a brand-new RIB to our Click&Boat company fleet for water sports.
If you're not living in Paris, we also have offices in Marseille, Lorient, Barcelona, and Hamburg!
Sounds good? We'd love for you to join us! With a rapidly growing company and a super work atmosphere; it's not a coincidence that we have been awarded the "Happy at Work!" badge.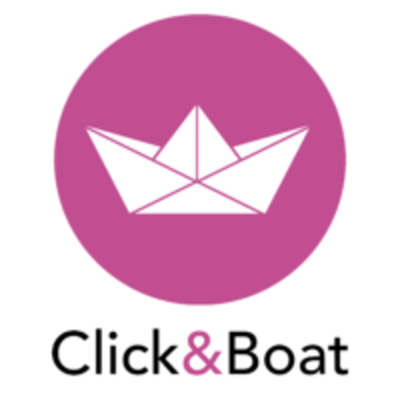 Discover Click&Boat Group
Let's go!
Rencontrez Jeremy, CEO and Cofounder
Job description
💪 Team:
You will join the Finance BU, managed by Laura, VP Finance, and composed of 8 people divided in 2 teams: Finance Operations and Finance Reporting.
As part of your missions, you will join the FinOps team, managed by Victoire and composed of 2 people: Léa and Ignasi.
In Click&Boat, the FinOps team is directly involved in the day-to-day business and works very close to our 3 operational business units which are:
Supply: which deals with boat owners and make sure the boats available on our platform generate revenues with the highest quality of service.

Sales: which deals with tenants and supports them all along a booking process, from quotations to closing the deal.

Customer Care: which is responsible for solving any issues that may happen as soon as the Sales team close a booking with a tenant: before, during and after the trip.
The FinOps main goal is to review the cash to make sure each boat owner is correctly paid on time with the right amount and currency. 
🚀 Missions:
In the frame of the structuration of the team, we're looking for a third person to reinforce the FinOps team to cover the before – during – and after season, whose highest peak is in July and August.
Your missions will be divided as follow:
Finance Operations & Cash management (80%):
- You'll be responsible for the daily review and management of customer payments and payments to partners.
- You'll control and check that every financial operation is correct.
- You'll manage changes on bookings and answer financial requests from Supply, Sales or Customer Care business units.
KPI Analysis and project management (20%):
- You'll support the team in the creation of financial reports, to follow-up the operations and cash management.
- You'll participate in the production of monthly bank reconciliations.
🎉 Why should you join us?
To join a seasonal-evolving organization, allowing you to discover the FinOps scope, from cash management to KPI analysis.

To get a position with direct hands-on impact, while having a 360 vision of Click&Boat business.

To be part of a small team and benefit from fast decision process, having a clear view on the strategy of the BU, with responsibilities and room for feedback and pro-activeness.

You'll join a dynamic and international team, enabling you to daily practice several languages with your colleagues and customers.

You'll be able to join a fast-growing company, with high ambitions and ready to become the number one boat rental platform worldwide.

Perks: 1 day off offered per month, Swile lunch vouchers, and remuneration of 1000€ gross per month.
Preferred experience
You have ideally a previous experience in Finance position or have already worked in a start-up environment.

You have a strong interest for Finance applied to Business, you like being in touch with several departments and have a hands-on mindset.

You are fed with data and have strong analytical capacities, Excel is your best friend. 

You are fluent in English and have excellent oral and writing skills to communicate with your international colleagues.

You are very cautious and rigorous, you can check gaps and cash discrepancies at a glance.

You have a synthetic mindset and excellent ability to convey essential information through relevant charts.

You have an entrepreneurship mindset and are ready to share your ideas to improve our services and believe in the Click&Boat project.

If you have a boating background and interest, it's even more perfect ;)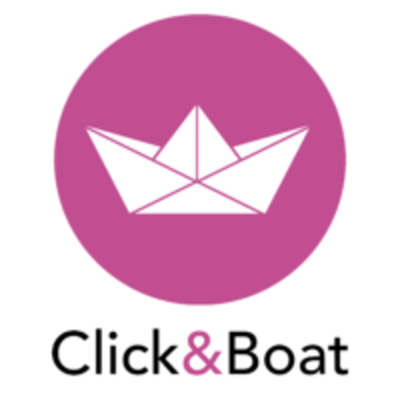 Click&Boat Group
Cette offre vous tente ?
Questions and answers about the job