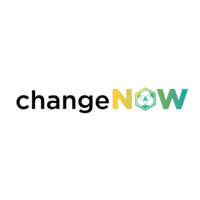 ChangeNOW
Media & PR Manager (CDD / CDI)
CDI

 

Paris

Télétravail partiel possible

> 3 ans
L'entreprise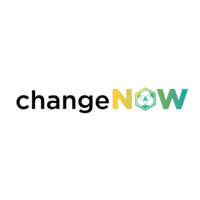 ChangeNOW
Environnement / Développement durable, Evénementiel, Incubateur / Accélérateur

Entre 15 et 50 salariés
Le poste
Media & PR Manager (CDD / CDI)
CDI

 

Paris

Télétravail partiel possible

> 3 ans
Who are they?
Our mission is to accelerate change towards a sustainable world, by creating opportunities and assembling all the resources needed for impactful solutions to grow and scale-up.
To do so, we create inspiring events and connect solutions, investors, corporations, media, skills, and cities from all around the world. Our major initiative is the ChangeNOW Summit which was created in September 2017 and quickly grew to become the World's largest event for the planet (www.changenow.world).
In May 2020, for the 5th edition of ChangeNOW, we gathered 33,000 participants coming from 117 countries, 1,000 solutions for the planet and 400 speakers and innovators, in the Grand Palais Ephemère and in the Eiffel Tower, in Paris.
Based on the 17 UN Sustainable Development Goals, ChangeNOW addresses topics such as sustainable cities and mobility, clean energy, food and water security, ocean cleaning, education, circular economy, health and well-being, inclusion, biodiversity, etc.
We run other actions all year long, to create systemic change: we launched the first ranking of schools and universities to change the world (in France), we organize impact job fairs to facilitate recruitments in impact, and we lead various programs throughout the year such as Women for Change, Finance for Change, or Sport for Change.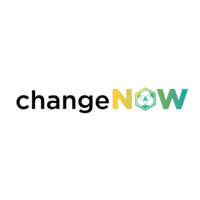 Visit the profile
Rencontrez Santiago, Cofondateur & CEO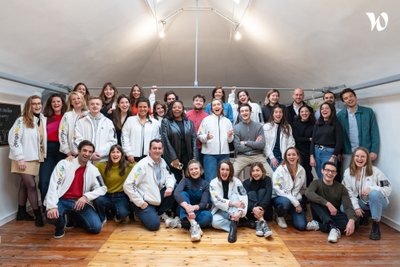 Rencontrez Daniel, Head of Communication
Rencontrez Garance, Global Partnerships Manager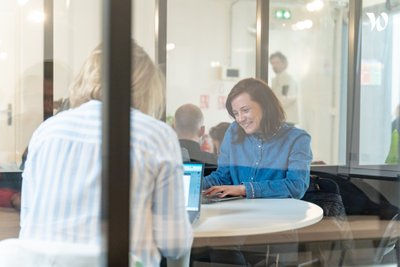 Job description
In order to support the internationalization of the ChangeNOW Summit, we are opening a position for a Media Relations Manager to develop the media partnerships in France and abroad, and coordinate actions with the media.
Media partnerships:
You identify strategic media partners for ChangeNOW in France and abroad, and identify the people to contact
You design and set up media partnerships to ensure ChangeNOW's media coverage in France and internationally
You coordinate actions with media partners before and during the summit, and ChangeNOW's counterparts, in coordination with the editorial, logistics and communication teams
Press relations
You are the operational point of contact for our PR agency for the summit: communications plan for journalists, press releases, selection and transmission of qualitative and relevant content, coordination during the summit
You follow and measure our media coverage
*You organize the PR coverage of our year-round actions: you coordinate freelances, you write / co-write press releases and use our RP platform to send them
Content coordinator
You identify with the team the key elements of the program and the summit to highlight, and select the elements to transmit according to the PR agency and partners.
Preferred experience
Experience
You have significant and successful experience in prospecting and managing media partnerships
You have worked with or within PR agencies, and have good knowledge of their needs
You are familiar with the international media world, especially in the UK, US and Europe
Qualities
You have very good interpersonal skills and you know how to build long-term relationships
You have an excellent level of English and French, both written and spoken. Fluency in other languages is a plus.
You are known for your organization and reliability
You are autonomous, proactive, and enjoy working in a team
Interests
You have a strong interest in environmental and social issues, and media coverage of these topics
Having already attended the ChangeNOW summit is a plus
You are ready to get fully involved in the adventure!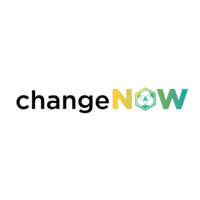 ChangeNOW
Cette offre vous tente ?
Questions and answers about the offer
Ajouter aux favoris

Partager sur Linkedin

Partager sur Facebook

Partager sur Twitter
D'autres offres de Relations presse
Ces offres peuvent vous intéresser !
Altice France SFR RMC BFM

Øconnection

CDI

Télétravail partiel possible

Grayling

CDI

Télétravail partiel possible
Voir toutes les offres