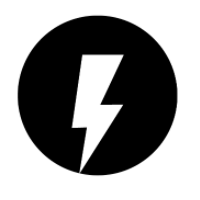 BRIGAD
Communication, PR & Brand Manager
CDI

 

Début :

 

Paris

Télétravail ponctuel autorisé

Bac +5 / Master

> 3 ans
La tribu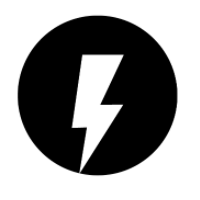 BRIGAD
Health, Mobile Apps, Recruitment
Le poste
Communication, PR & Brand Manager
CDI

 

Début :

 

Paris

Télétravail ponctuel autorisé

Bac +5 / Master

> 3 ans
Cette offre a été pourvue !
About
Brigad is an on-demand staffing platform: our mission is to change the way people think about work and give them the flexibility that modern life demands, while providing businesses with access to the valuable skill sets they need.
Brigaders are the future, and with us are shaping a new world of work. Created in Paris, Brigad has raised over 10m€ since August 2016 and is in the business of developing meaningful connections between individuals and businesses. Using our market-leading technology, we have connected thousands of qualified individuals and active businesses in the hospitality industry, leading to over several million hours of work completed.
A few months ago, we have successfully launched a new vertical: Brigad now allows Healthcare facilities such as EHPAD and Hospitals to find on-demand staff.
Why join Brigad
Since October 2020, Brigad is officially a mission-driven company and our core objective is to "make work attractive and accessible to all".
Want to help us build the future of work? We need you here! You'll be able to develop your skills in business development within a motivated and involved team. Work in a fast-paced and socially responsible startup, be always on the lookout for new things to do & learn, meet and work with talented people!
You'll have the opportunity to be part of an international adventure in a friendly and dynamic environment and you will join an amazing office with perks ranging from gym access to weekly drinks and seasonal parties.
The 4 Values of Brigad: B.I.C.E.
Brave.
Be bold and make courageous moves.
Impact.
Do things that make a real difference.
Care.
Pay attention to all the people around you.
Enjoy.
Love what you do and have fun.
Does this sound like the perfect fit for you? Great! Feel free to apply and let's talk about it.
Brigad guarantees equal opportunities to all candidates. Each application received is put into consideration regardless of ethnic and racial origin, opinions, beliefs, gender, sexual orientation, health or handicap.
Job description
In the upcoming months and years, job accessibility will be a major topic in a context of economic recovery and growth. Brigad is seeking someone who has the capability of handling all the Communication, PR and Brand Content of the company.
This role will have you collaborate with many teams, allowing you to fully understand the requirements and ultimately promote them. You will also be the voice of Brigad to all external stakeholders (journalists, social networks, etc.)
We are looking for an individual who is very hands on, is tenacious and confident in executing a global communication strategy.
You will be reporting directly to Florent, our CEO.
Responsibilities
🎙️ Communication / PR
You will help increase Brigad's brand awareness and popularity through quick wins while setting up a long-term communication strategy. You will be responsible for developing and maintaining good and strong relationships with journalists and other influencers.
⚡️ Branding
Through your actions, Brigad will be identified as a key player in the staffing industry. Thanks to your overview, you will ensure the quality and coherence of all of our communication materials (CRM, product, social media, sales, support). You will be responsible for developing and maintaining good and strong relationships with journalists and other influencers.
✍️ Content
You will improve, implement and drive the editorial & content strategy to support our development. You will also be in charge of our community and all social media management. We need someone who will be able to produce content that will have a positive impact on our visibility and promote Brigad's activity.
What we're looking for
Creativity
You're full of ideas and love to share them around so they can be even better. You have a knack for storytelling and you are able to communicate in a clear and impactful way.
Precision
You can easily translate thoughts into words and convey the vision, mission and values of a brand. You're a good copywriter and you can work fast.
Delivery
You are comfortable with 'getting your hands dirty' and making sure things are moving forward. Acting as an expert in your field, you will lead your team in the right direction. To achieve that, you will have a structured approach and make data-driven decisions.
Persistence
'Letting things go' is not a part of your mindset. You know how to fight for your goals while remaining open to feedback
Preferred experience
You have at least 3 years of relevant experience in communication / PR on the company or agency side.
Alternatively, you are experienced with content creation and/or community management thanks to your personal initiatives (blogs, web journalism, …)
Comfortable working with graphic design tools (Adobe, Photoshop, Canva…), you will be able to easily produce interactive content (pictures, infographics, videos) to illustrate your messages.
Recruitment process
Call Interview with Alexis, our HR Manager, to get to know you a little better and answer any questions you may have about the position, Brigad's values & mission and the recruitment process.
Interview with Florent (CEO) and Jérôme (Head of Marketing). This will include an in-house case study.
Core values in-person interview with 2 senior Brigad employees (including a C-Level executive!)
⚡️Job offer (certainly!) ⚡️
Meet the BRIGAD team
This content is blocked
Youtube cookies are required to show you this content
Questions and answers about the offer
Ajouter aux favoris

Partager sur Twitter

Partager sur Facebook

Partager sur Linkedin
Notre sélection d'articles pour vous
Inspirez-vous avec une sélection d'articles