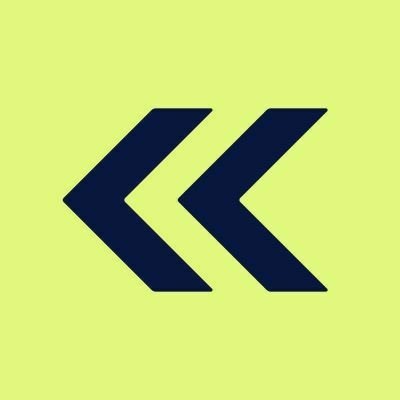 Back Market
Content Designer (UX Writer) Intern
Expérience :
Non spécifié
Cette offre a été pourvue !
Who are they?
BackMarket is the number one European (and soon global) marketplace specializing in the sale of fully refurbished tech devices.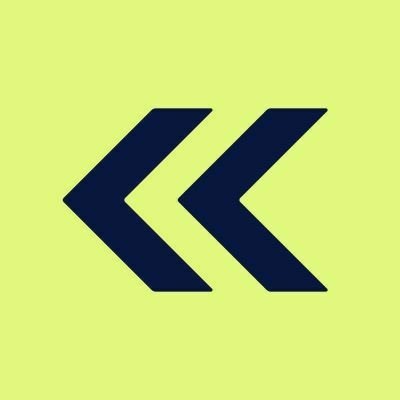 Let's go!
Rencontrez Dawn, Senior VP of Engineering
Job description
Back Market is the world's leading refurbished electronics marketplace with a team of 700 people, powering operations in 17 countries (and counting!).
Named one of the World's Most Innovative Companies by Fast Company in 2019 and again in 2021, our mission is simple: empowering people to consume tech sustainably by offering folks a high quality, accessible, and more eco-friendly alternative to buying new electronics. Why? Refurbished tech helps lower our collective environmental impact. We have indeed contributed to avoid the production of more than 1,000,000 tons of CO2e worldwide since our launch in 2014.
Be part of an exciting and growing international adventure that will change the way the world consumes tech.
The Product Design & Research team at Back Market is passionate about informing and building interfaces with the user as our focus.  We zoom out to see the bigger picture, but also understand the devil is in the details.
We do this because we want to make the world a better place. After all, our goal is to offer more than just an alternative avenue to buy tech products, we want to do e-commerce differently. <3  
As part of our world-class team of content designers, you'll work closely with product managers, designers, research, brand teams, and translators to explore the full user journey from end to end, making data-driven decisions, and keeping the user in focus.
You'll craft meticulous content for a variety of UI surfaces and other essential user touch points such as FAQ articles.  You'll eat, sleep, and drink our self-made glossary, taking every opportunity to instruct others on the correct usage thereof around the wider organization. And of course, you'll partake in general word nerdery with us on the reg.  
Your Missions, if You Accept it:
Craft compelling and delightfully written communication for various parts of our user experiences
Collaborate with our existing content designers and writers to help with proofreading and editing all sorts of copy on deadline
Keep the needs of an international audience in mind, working with stakeholders and our Localization Manager to ensure our approach is adaptable in 16+ languages
Participate in research to understand our users' challenges first-hand, and keep these learnings forever front-of-mind as you improve our experience
Dig into quantitative and qualitative data to discover opportunities to improve product copy, messaging, and signposting so our experiences and offerings feel seamless and delightful
You're at the Right Place, if:
You thrive in a fast-paced environment and like working with people from all types of competencies — from engineers and UX designers to marketeers and analysts
You have academic training in UX writing, content design, or technical writing and/or professional work experience in these areas
You have the ability to accept feedback gracefully and not take yourself too seriously
You have experience working with a house glossary and style guide
You can understand and adapt your writing to a brand tone of voice quickly
English is a no-brainer. You must be able to write and speak at a native-level.
Experience with product design tools is a plus, but not required (e.g. Figma)
About the Internship:
Starting date is from July, 2023
Duration: 6 months, full-time
Location: Paris, France
You must have an internship agreement provided by your current French school and have a valid student visa for France
Recruitment Process:
Video-call Interview with the Talent Acquisition Specialist
Content design challenge to be completed at home
Technical interview with the Hiring Manager (Melissa)
Cultural fit interview with a member of the Content Design team (Charlotte)
1. How can I best prepare for the interviews? 
Research. There's blogs, there's social media accounts, there's a lot to discover and, believe us, that information will not go unnoticed in the interviews. We're also sending you a big PDF to introduce Back Market and the teams if you're selected for the first round interview.
Practice. It's not a secret that a question "please introduce yourself" is something that will be the start of many interviews and this is surely something you can prep for, it will ease your stress! 
2. How do I know which team I'll be allocated to? Which city?
Some teams are based in Paris, some in Bordeaux, some in Berlin, therefore, it depends on what's written on the job description. You can share your flexibility in the application as well.
3. What is the language used for the interviews?
The first HR interview will always be done in English, the ones after will be in English or in another language if it's required for the job (example : German, French, Spanish, or else).
4. Is the internship paid? What else is in the package?
Yes, indeed, the internships are paid. You also get meal vouchers & support for public transport expenses. And some discounts on Back Market's platform, of course!
5. How are the interviews conducted?
Video calls for all the interviews (we use Zoom!).
WHY SHOULD YOU JOIN US ? ✌🏼
- A meaningful job: through hard work, you will help avoid thousands of tons of electronic waste and fight against planned obsolescence. It counts!
- An attractive salary, multiple benefits (meal tickets, health insurance, etc...), internal events, etc… 
- Be in an environment where you can make a difference: you will have the freedom to innovate and adopt new ideas!
- A booming scale-up: our environment is rapidly growing in Europe, the USA and in Asia!
- We embrace work life balance which includes flexible working hours and the opportunity to work from home. 
- A lot of fun: you will have the opportunity to work in a fast-paced, open-minded and friendly environment.  
Back Market is an Equal Opportunity Employer for any minority, disability, gender identity or sexual orientation.
Back Market is helping to address one of the biggest challenges of our time: climate change. We take this so seriously that we were awarded status as a "Société à Mission", or company with a social mission, by the French government. We know we can't tackle a global problem without a globally representative team so we are committed to embedding diversity, equity and inclusion principles in every aspect of our organization. But more importantly, being One Loving & Free Spirited Tribe is in our DNA as it is one of the five foundational values of our company since we got started way back in 2014. We are committed to hiring and supporting diverse teams of people from all backgrounds, experiences, and perspectives. We know our lofty goals cannot be reached unless everyone has a seat at the table along with the resources and opportunity to grow.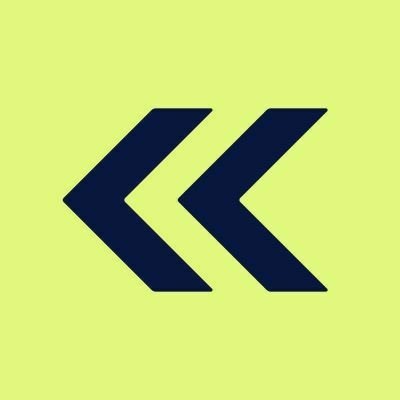 Back Market
Cette offre vous tente ?
Questions and answers about the job