Who are they?
At Alma, we are convinced that trade must be well balanced to be sustainable. Because finance has a key role in business, our mission is to put it back in its rightful place : at the service of merchants and consumers !
That's why we create financial products that empower merchants to sell more, and help consumers purchase better products while never encouraging them to get over-indebted.
Our tech solutions are accessible to all, easy to implement, and that eliminate purchase friction.
For merchants, our instalment and deferred payment solutions are excellent ways of increasing customers' loyalty and satisfaction, as well as generating up to 20% extra sales revenues without any risk. and they generate an incomparable level of satisfaction with 64 Net Promoter Score.
For consumers, the purchase experience is enhanced (4.7/5 on Trustpilot) and Alma helps them handle their budget easily. They pay later, Alma pays the merchants right away.
We are the leader in France, on track to win the European market on the (very) powerful Buy Now Pay Later (BNPL) industry, as we're now processing payments in 10 European countries. Over the past 5 years, more than 11 000 merchants have chosen Alma to be their innovative BNPL solution, and we have served over 2.7 million consumers.
The team has grown from 2 to 350+ people, we raised a €210M series C early 2022 to help us accelerate further and Alma is already part of the Next40 ranking of the most promising French technology companies. And that's only the beginning.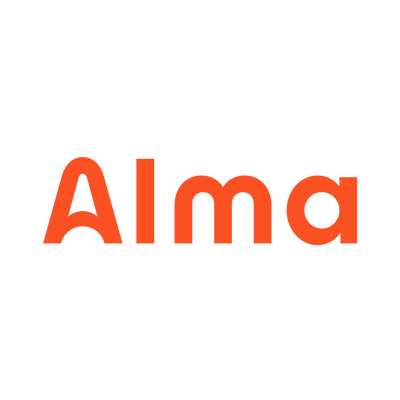 Let's go!

Job description
Mission
At Alma, we believe that engaging with best-in-class partners is key to help accelerate our go to market, improve our product and build significant competitive advantages that will help Alma become a market leader. We are growing our partner ecosystem and we want to make all partnerships as successful as possible.
A significant part of this success will depend on Alma's ability to deliver and execute very strategic projects, involving many departments at Alma and Partners' organizations.
That's why we are seeking a Senior Project Manager fully dedicated to delivering and coordinating new integrations and partnerships projects - working in pair with the Strategic Partnership manager, mostly in the Payment field and ecosystem (PSP, Orchestrators, POS softwares).
Reporting to the Head of Partnerships, you will be in charge of:
Driving Partnerships' Projects, from (A) Integration Evaluation phase to (Z) Go-Live
Representing Alma and being the main point of contact for partners and Alma's Organization on a daily basis during the project phases
Owning processes & governance methodology
Building and maintaining comprehensive project documentation
Communicating and reporting progress & collective achievements
Ensuring that suitable technical integrations are developed with partners to make it easier for customers to integrate with Alma
Identifying partners' key stakeholders, being able to leverage their support, and working hand-in-hand with all involved teams at Alma to secure the project go live
Working closely with multiples internal stakeholders such as Sales, Marketing, finance, Legal, Risk and Product teams to improve processes, tracking methods, tools and materials designed to deliver value for partners
You will directly contribute to the achievement of our ambitious plans and healthy growth trajectory, being a major contributor to the Revenue team's success.
ABOUT YOU
Being a Senior Project Manager requires a wide skill set and a high level of energy:
Project management: you are a top of the league Project Manager, knowing how to frame, drive, and deliver a demanding and multiple team's project
Impact-driven: you know how to prioritize your tasks, define key results to achieve, and focus on what matters most
Interpersonal skills: you know how to navigate in an organization and federate stakeholders to move your projects forward
Doermindset: you are not afraid of taking responsibility and getting your hands dirty
Problem-solving & creative: you know how to breakdown challenges into smaller issues and make your way by proactively suggesting workarounds
Tech-savvy: you are at ease with the finance and tech industries or at least eager to discover these brilliant worlds!
Your experience
You have at least 5 years of experience with a proven track record in a Consulting firm or as a Project Manager
You have worked in an international and multicultural context, and you are fluent in both French and English
A previous experience in the tech and/or Payment industry is not mandatory, yet is a plus
Hiring process
Visio call with a member of our Talent Acquisition team
Visio call with Edouard, Head of Partnerships
In-person meeting (in the office) - Case study presentation and live feedback with Edouard & Damien (Business Operation Manager)
Team fit with Armand - Strategic Partnerships Manager
Questions and answers about the job