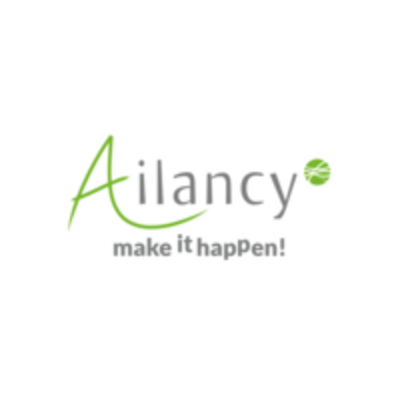 Ailancy
Senior Manager (M/F) in Operational Strategy, Organization and Management
Éducation :
Bac +5 / Master
Who are they?
En 15 ans, Ailancy est  devenu l'acteur de référence du conseil en Stratégie Opérationnelle, Organisation et Management en Banque, Finance et Assurance. En tant que leader déterminé à repenser les codes de son secteur, le cabinet combine proximité, accessibilité et croissance ininterrompue.
Positionnement au plus près des décideurs, systèmes de parrainages, de coaching, formations hard et soft skills… Pour Ailancy, la force du collectif est au service de chacun de ses 250 collaborateurs !
Travailler chez Ailancy, c'est aussi faire le choix de l'ouverture. A l'affût des tendances, les équipes sont régulièrement mobilisées sur des événements internes, des défis commerciaux ou encore des sujets d'innovation et de prospective, comme par exemple les cryptomonnaies, la blockchain et l'intelligence artificielle.
Ailancy revendique aussi une approche élargie de l'impact et du sens au travail. Au quotidien, le cabinet allie vision stratégique et déploiement réel pour laisser une empreinte pérenne chez le client. Il a développé une approche prospective propriétaire autour de la Finance durable et s'engage résolument avec des actions pour l'inclusion, la parité et la diversité.
Engagé pour la coexistence de l'exigence et de l'équilibre entre vie privée et professionnelle, Ailancy s'engage dans la réinvention de la culture du conseil, porté par une conviction : c'est en étant épanoui que l'on réussit.
Job description
Since its inception in 2008, Ailancy, the leader in Operational Strategy, Organization and Management consulting for actors of the financial sector in France, has been experiencing an exceptional growth trajectory. With a team of 250 employees and offices in Paris, Luxembourg and Casablanca, we provide high-level advisory services on strategic transformation issues to the biggest players of the finance value-chain.
Our scope includes retail and investment banks, wealth managers, specialized financial companies, asset managers, investment funds, insurance companies as well as fintechs and neo banks. We adopt a forward-looking approach, always anticipating the new market and regulatory trends, with the aim of helping our clients be ready to face the challenges to come.
Ailancy is also a leader in the promotion of sustainable development initiatives. We believe the need for the sustainable financial services will shape strategies, organizations and how business is done in the near future. Through our innovative offer, we aspire to support the sustainable transformation of all actors from the financial sector.
Our Luxembourg office was established in November 2020 to spur the international development strategy of the Group. Ailancy Luxembourg is anticipating an acceleration of its growth for 2022, and is now looking for a Senior Manager.
Preferred experience
Your assignments
Supporting our clients throughout their transformation decision process and providing optimal implementation support is what makes joining Ailancy the ideal opportunity for you to be an actor of change in the financial sector. We work on a wide variety of topics that will allow you to expand your knowledge and develop your financial sector expertise, while making use of your experience, creativity and insights.
Recruitment process
Your profile
Graduate from a top-tier business management school, or university, ideally with a specialization in banking or finance, you have more 10 years of experience in a consulting or audit firm or in major players in the financial sector;
• You demonstrate a strong agile mindset, together with strong organization and anticipation skills
• You have a proven expertise in asset management, private banking or retail banking at a senior management level
• You are comfortable expressing yourself and have good interpersonal skills
• You are fluent in English (mandatory) and ideally have French as a first or second language. Any other EU language is considered an asset.
• You are dynamic and have an innovative and entrepreneurial spirit
• You want to develop yourself and help younger colleagues to reach their full potential
Come join a fast-growing consulting firm and put your skills and enthusiasm to the test.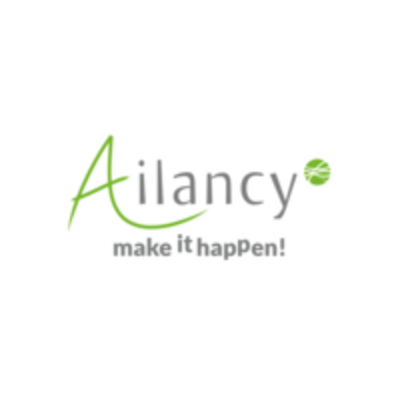 Ailancy
Cette offre vous tente ?
Questions and answers about the job
D'autres offres de Management / Organisation
Ces offres peuvent vous intéresser !