Meet the New Yorker pushing for a better deal for freelancers
Of the many work trends that accelerated on the heels of the pandemic, freelancing and forming unions appear to have the least in common. Labor unions are, by definition, a group of employees – in the United States, anyway, though other countries do it differently. Freelancers, on the other hand, are a one-person show. And yet, an organization called the Freelancers Union has been fighting for independent workers' rights, wages and benefits since 1995. The organization may be more necessary than ever given that 12% of the US workforce began to freelance for the first time during the pandemic.
More than one-third of the US workforce was freelancing by mid-2020 and an estimated 66% of Americans plan to join freelancing platforms in 2023. Recent years have seen unions formed in sectors and corporations that might have seemed unlikely previously, such as the architects at SHoP in New York. In August 2022, approval of unions was at its highest point since 1965 at 71%, up from 64% before the pandemic.
At the heart of this changing environment is the Freelancers Union, which has more than 500,000 members. It led the battle for freelancers to get pandemic unemployment assistance. It continues to champion the Freelance Isn't Free Act, which obliges companies to pay independent contractors within 30 days of completion of their work, unless otherwise specified in a contract. The union also has a free coworking space for freelancers in New York – the first city to enact Freelance Isn't Free – and allows independent workers to sign up for health insurance on its website.
But how is it possible to create a "union" for independent contractors? How can you represent a workforce that spans vastly different industries? We interviewed Rafael Espinal, the executive director of the Freelancers Union, to find out.
Would you mind telling me a little bit about yourself, why you joined the Freelancers Union, and a bit about your day-to-day role?
I am a former New York State Assembly member and former New York City Council member for over 10 years. So, I was a state and city legislator in New York and I joined the Freelancers Union in March 2020 as its executive director and president. The Freelancers Union is an organization I've had tremendous respect for, for many years. I studied film and media in college and always dreamed that, once I got into the film industry, I would want to be part of a community in which I could participate in advocacy and networking opportunities, and the union seemed like the perfect place for that.
My life took me into politics but, while I was in office, I realized that freelancers and independent workers and creatives were often left out of the day-to-day conversations in government. So I made it my mission to work with organizations like the union to ensure that we were passing legislation that expanded protections in the social safety net for a workforce that's been underrepresented for a very long time. Working with the union, we were successful in passing the Freelance Isn't Free Act through the City Council, a law that created the nation's first invoicing and contract protections for freelancers. So, when the position of executive director became available, I felt like it made sense for me to use my experience working in government to help the union push its goals beyond New York City and into other cities and states across the country.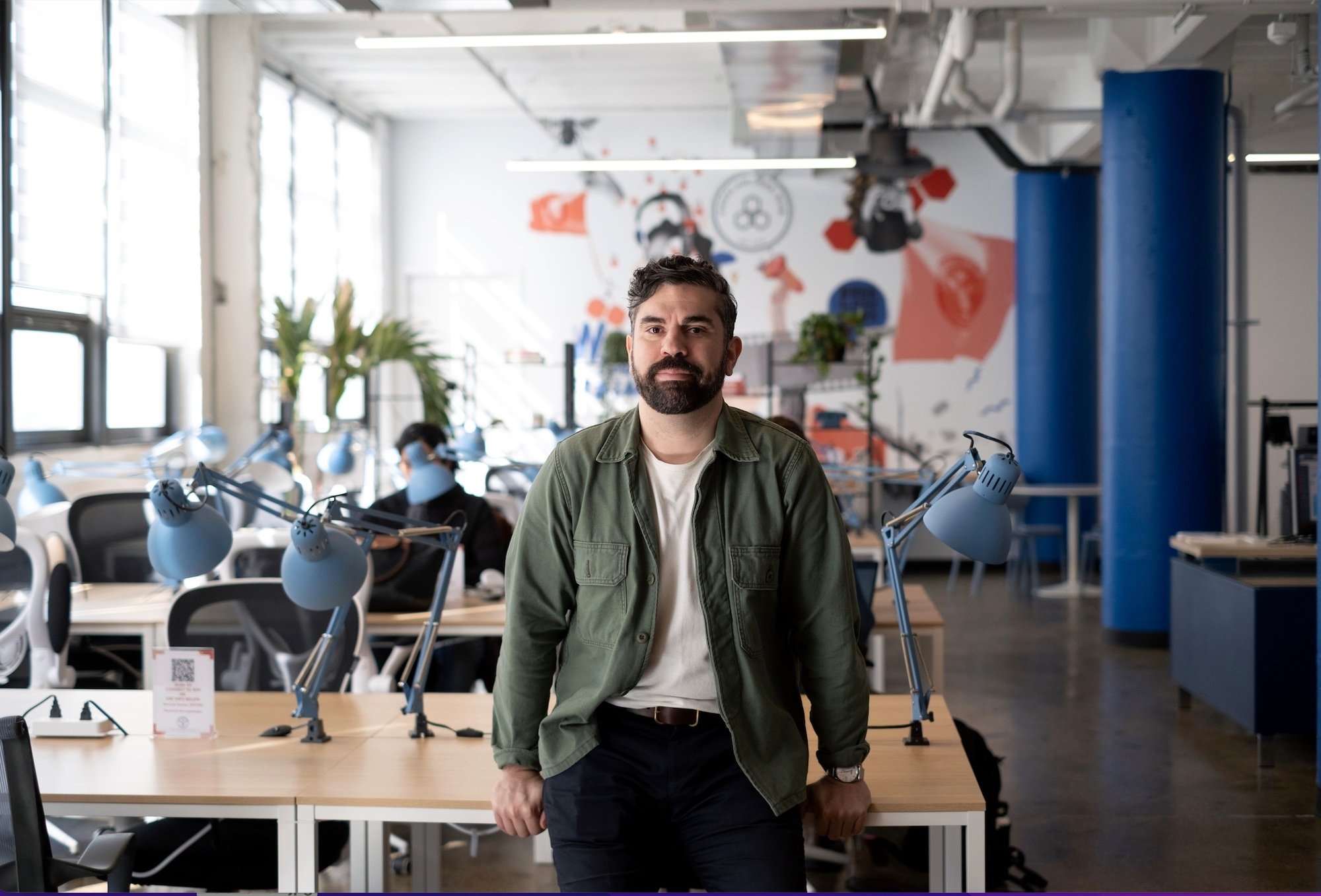 Can you tell me how you operate as a 'union'? Unions tend to bargain directly with employers, but freelancers have lots of different clients
Independent workers don't have the right to collectively bargain because they were excluded from the National Labor Relations Act, which gave workers the power to unionize within the workplace and receive certain protections from union-busting. They were left out because independent workers are considered to be independent businesses, so if they organized and collectively set prices it would be considered price fixing the free market.
So, when the Union was founded by Sara Horowitz, the idea was [to ask]: "How do we create a space where independent workers can come together, build community and create a unified voice in order to advocate for legislation that would expand protections and create resources for freelancers?"
So if the Freelancers Union isn't technically a union — you're not signed up at the Labor Department — what are you registered as?
We are a nonprofit. We have a 501C3 named Working Today, which is a charity nonprofit, and the Freelancers Union's 501C4 is the parent organization, which allows us to perform political action.
How can one organization represent workers from completely different industries? Freelancing takes so many different forms
Our biggest strength is that we have been able to identify the commonalities between all independent workers as well as the hurdles they face. Freelancers face unique challenges you don't see in any other labor force. For example, I've heard stories from members who didn't file certain incomes that they made and, years later, they were fined $5,000 by the IRS. So, in order to ensure that people's finances are protected and sustainable, we help make sure they understand how to put together a good budget and declare taxes. Because freelancers don't have programs like unemployment insurance in place when they get sick or they're going through a dry spell. So teaching them how to properly manage their finances is important and we offer classes throughout the year on those topics.
So, while freelancers might work in different types of industries and perform different types of work, at the end of the day, there are a lot of core functions of being a freelancer that all workers share. Those are the issues that we try to focus on. We do our best to provide blanket information that supports and protects all independent workers. We're not experts in everyone's fields, but we're experts in the overall structure of being a freelancer.
The biggest concern we hear from all freelancers, no matter which industry, is client non-payment. We surveyed our members and found that 71% of freelancers across all industries have experienced not being paid for work they've completed. So we focus on ensuring that our members have bulletproof contracts no matter what type of work they're performing. And we're advocating in different cities for the expansion of the Freelance Isn't Free Act to ensure the government is enforcing those contracts.
You also fought for pandemic unemployment assistance for independent workers, right?
Yeah, that was a big win for freelancers. Pandemic unemployment assistance was a program designed to ensure that independent workers had a stream of income at a time when mandated government shutdowns had paused the ability for freelancers to find work. The traditional unemployment insurance program has existed in our country since the 1930s, but it applied only to the traditional workforce W-2 employees. So we advocated at the federal government, to Senator Chuck Schumer, about making sure that any sort of relief package that comes out of Washington did not leave out the independent workforce.
For example, there were small business loans — like the EIDL loans and the PPP loans — that normally would have gone to bricks-and-mortar businesses. We pushed to expand them to independent workers who wanted to access forgivable grants. Then there was the unemployment insurance program, which we pushed to include independent workers for the first time in the program's history. Because of that, independent workers were able to qualify for unemployment insurance. It was up to $500 a week of cash that freelancers didn't have any other way of receiving.
And that applied to all freelancers?
All independent workers. As an organization, our mission is to advocate for all independent workers, whether you're a member or not.
Are most of your members full-time freelancers? There are a lot of side-hustlers out there
It's a mixture. About 30-40% are part-time freelancers.
And these independent workers can buy health insurance through your website. How does that work?
Instead of having our members scour the marketplace and look at hundreds of insurance products, we did the work to curate and build partnerships with insurance companies we believe are offering the best bang for freelancers' bucks. So what we offer is direct partnerships with two health insurance companies in New York to help provide the most affordable and valuable care that's [available] in the market.
You'll be paying the same amount you paid in the marketplace, but we end up getting a commission from the insurance company that we reinvest to fund our advocacy work. So instead of paying $600 in the marketplace without receiving any return, paying $600 through our offering means your purchase will fund our advocacy work for freelancers.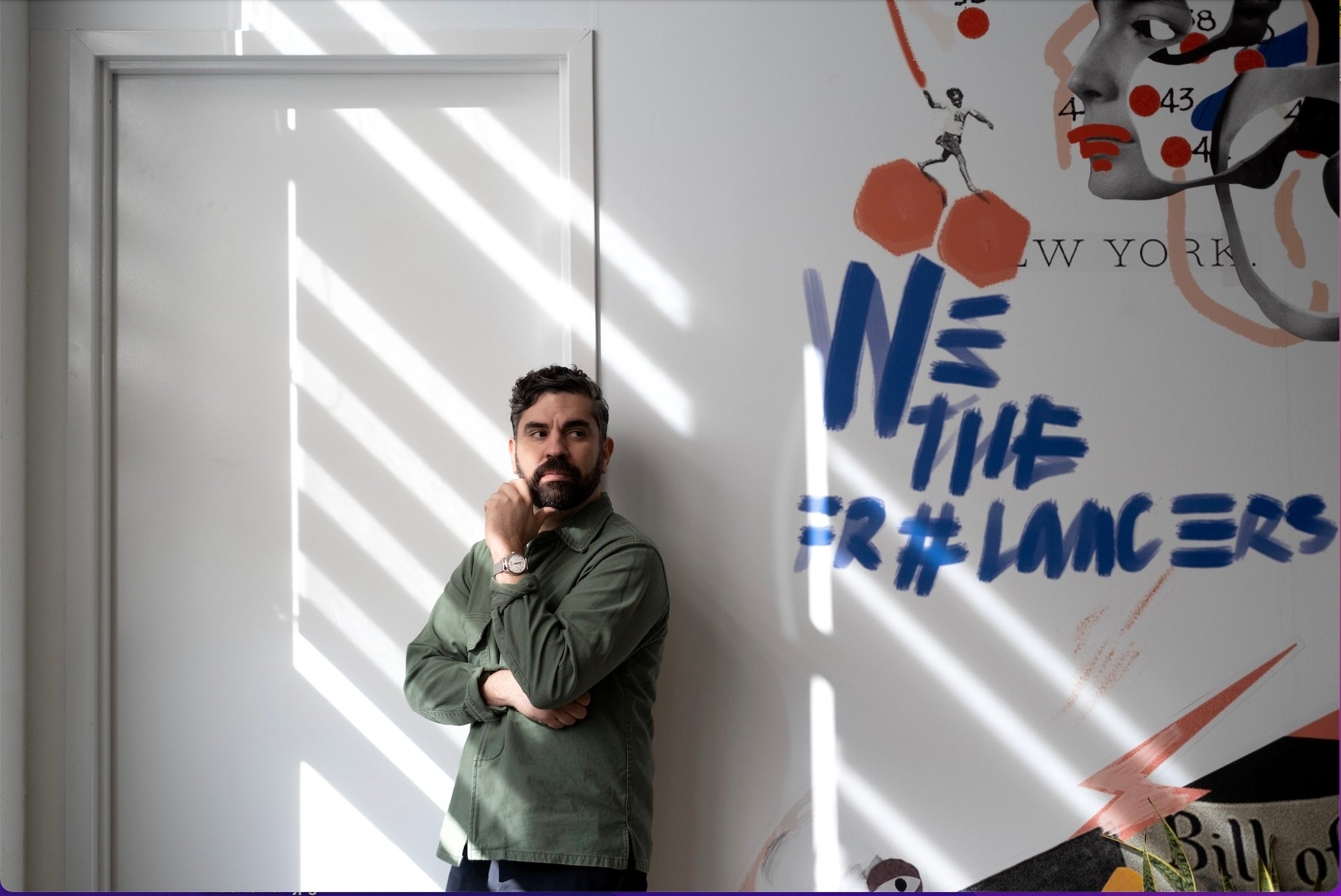 Are these plans part of a membership fee?
It's free to join the Freelancer's Union. Browsing and purchasing insurance comes at no extra cost to our members, but their purchase becomes a benefit to our organization.
Unions have become hot since the pandemic. Has their recent popularity affected your membership?
We were receiving about 800 sign-ups a week prior to the pandemic and through the thick of it, and today that number has increased by 300%. We're seeing about 2,000 new sign-ups every single week. There is a real hunger for community, for information and for resources in a workforce that has historically operated very fragmented and independently. I think the pandemic created a shift in the ways people are coming together to fight for fairer rights. People want to unite and make sure the laws and resources that are being trickled down from the federal and state governments are actually benefiting those they are meant to protect.
What other projects do you have in the works?
The big one is expanding the Freelance Isn't Free Act state-wide in New York. We were able to pass the bill last year, but unfortunately Governor [Kathy] Hochul vetoed it at the end of 2022. We're doing work to get the bill passed in Los Angeles as well. Aside from that, we're re-establishing our Freelancers' Hub in Industry City, Brooklyn. That is our free co-working space in partnership with the Mayor's Office of Media and Entertainment, and it's available to all independent workers in the five boroughs. Freelancers are able to come to work and use our space for free. They have access to our courses, our team who provide direct services, and many amazing networking opportunities.
Photo: Bess Adler for Welcome to the Jungle
Follow Welcome to the Jungle on Facebook, LinkedIn, and Instagram, and subscribe to our newsletter to get our latest articles every day!
Las temáticas de este artículo